Ireland's 10-Perishable
Beaten by winds and rain, the proud Emerald Island offers its visitors an insolent and wild nature, both in the north and south. A land of history and legends, it is seduced by the warmth and contaminating power of its culture. In a pub or during a hurling match, the Irish will make you discover and love their island, which they cherish so much that they celebrate it properly on St. Patrick's Day. Petit Futé offers you its 10 must-see stops in Ireland. Fáilte go Éire!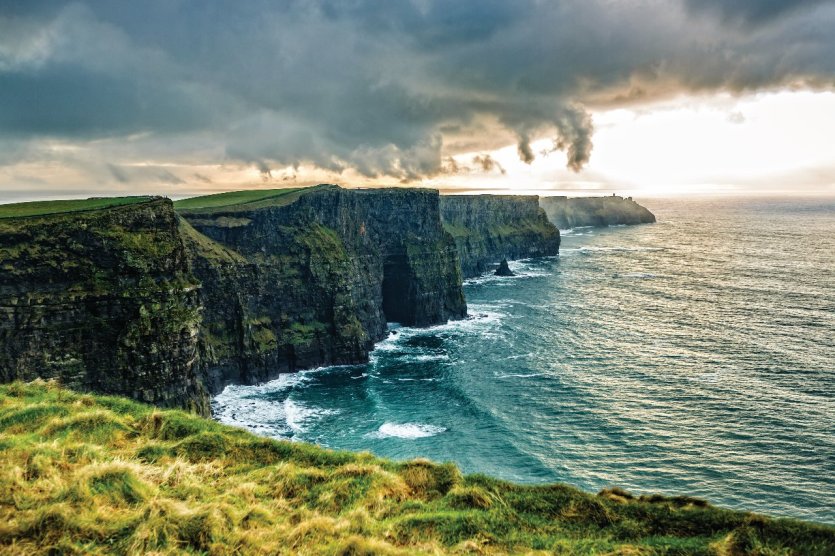 N° 10 - Kilkenny, the medieval town
Kilkenny, the former capital of Ireland, is now the best preserved medieval town on the island. Surrounded by rivers, forests and green spaces, Kilkenny is home to monuments of interest such as its famous 13th century cathedral, perched on a hill. Its architecture is renowned in Ireland for the black stone it uses. Today, Kilkenny is a lively city full of pubs and shops of all kinds.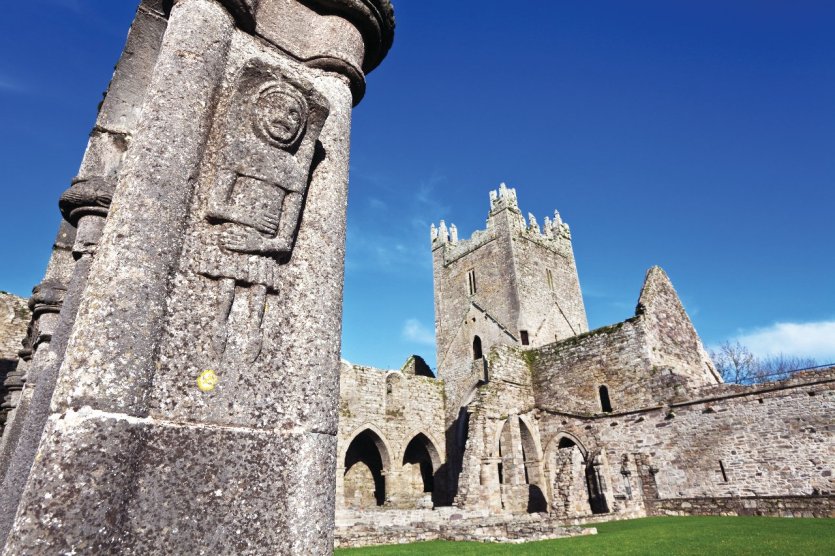 No. 9 - Cashel and its imposing Rock
Cashel is dominated by the impressive Rock of Cashel, medieval fortifications built on top of a rock. It is here that in 1647, during violent religious wars, the inhabitants found refuge. You can discover two magnificent examples of medieval architecture: a 12th century Romanesque chapel and a 13th century Gothic cathedral. It is one of the major tourist sites in Ireland.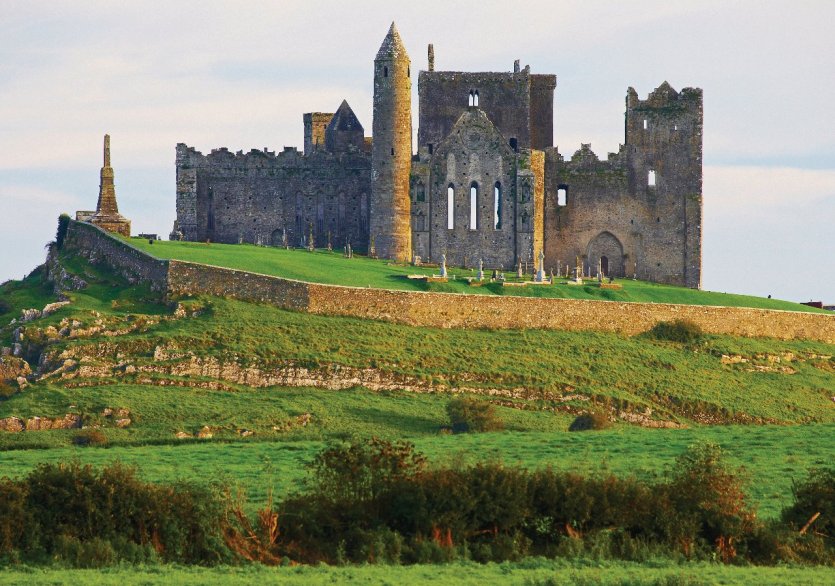 No. 8 - Aran Islands, between myth and tradition
It is in the islands of Aran, Inis Mór, Inis Meáin and Inis Oírr that you will find the strongest evidence of Celtic culture. The vagaries of a typically Irish weather, between rain and strong winds, have made it a spectacular site. For centuries, the inhabitants have struggled against the elements to be able to sow, reap and live in these islands. To visit them is to discover a world they have shaped.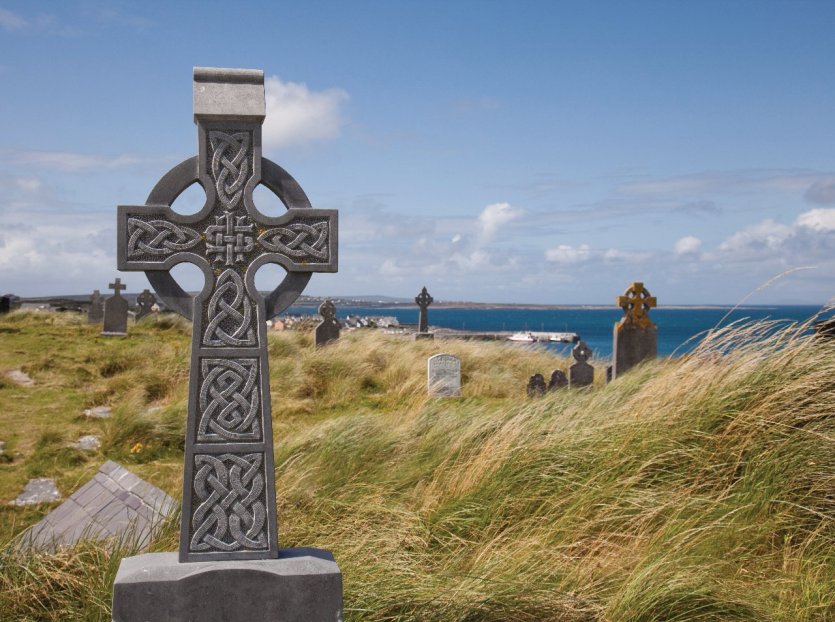 No. 7 - Skellig Michael, between sky and sea
Skellig Michael is one of the first monasteries in Ireland. After climbing the 2,300 steps, all carved into the rock by the monks, you will reach the ruins of the monastic complex: two churches, six cells, two oratories, a few tombs... A fascinating scenery at the end of the world bathed in sea spray and often heavy rains.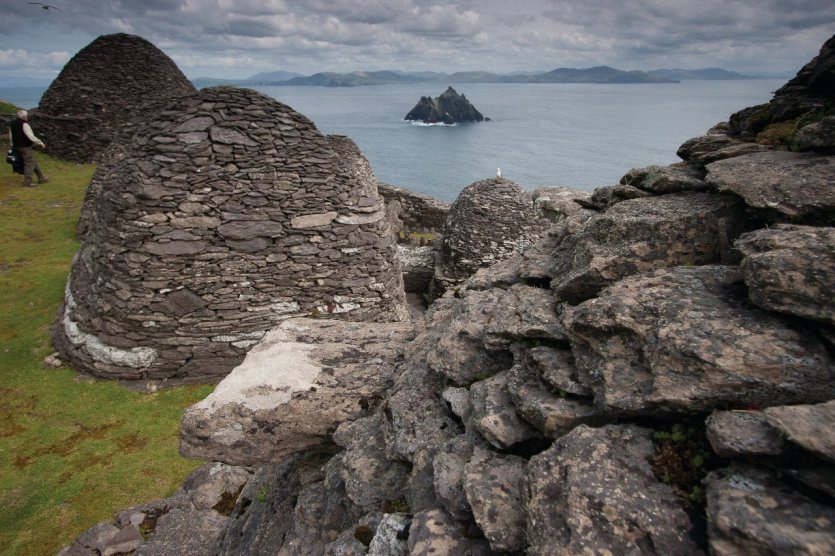 N ° 6 - Belfast, Northern Capital
A city with industrial vocation, Belfast is not one of Ireland's most beautiful, but it has a crazy charm. We cannot ignore the political violence suffered by Northern Ireland in the various decades: They are brilliantly illustrated on the murals that color the city. But Belfast is first and foremost a city that lives. You can visit the Titanic Museum, since this is where the ship was built, and meet young engineers at night in the many traditional pubs. Hold your ear, you will hear even Gaelic!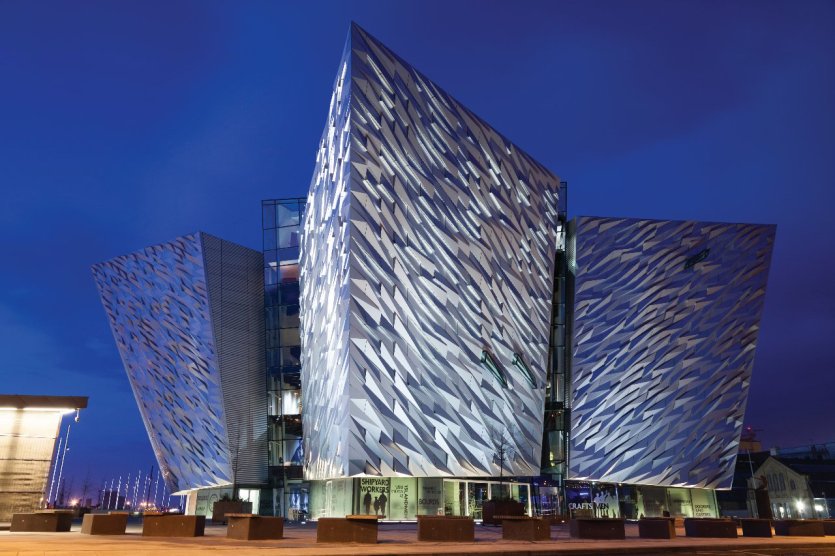 No. 5 - Achill Island, Wild Ireland
Achill Island is Ireland's largest island, connected to the mainland by a bridge. Here, nature has regained its rights and you will discover rugged coastlines, wild moors and hills with changing colours. Achill Island is also home to the highest cliffs in Europe overlooking the ocean. A paradise for photographers and hikers who will explore a changing nature according to the whims of the weather.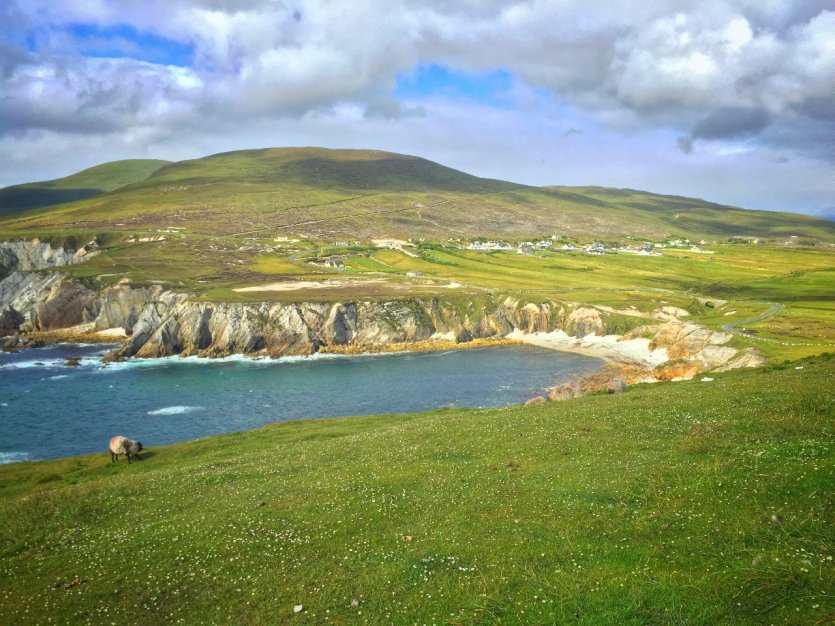 No. 4 - The Burren, a desert land
The Burren means "big rock". This almost lunar place is a rocky plateau where life seems to have stopped. Cromwell described it this way: "It is an area where there is not enough water to drown a man, not enough wood to hang him, not enough soil to bury him. "The silence and atmosphere are indescribable and the ocean scenery is breathtaking. It is the ideal place to recharge your batteries.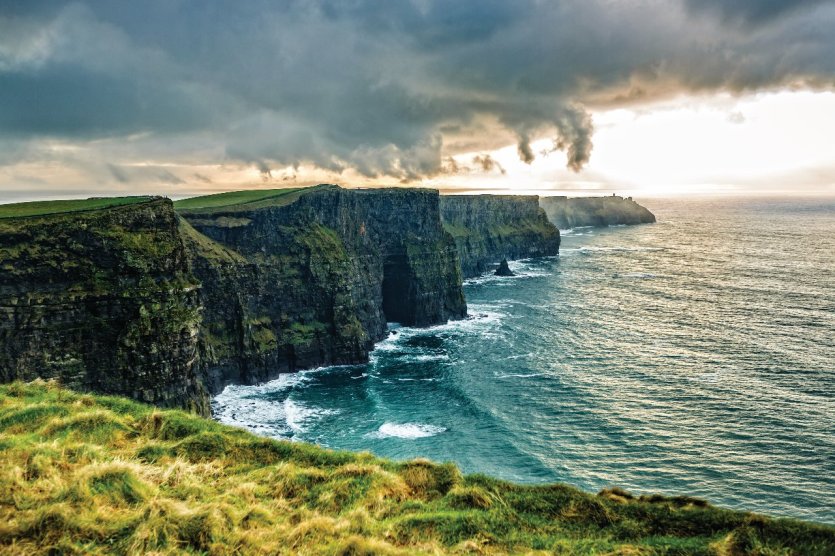 No. 3 - Giant's Causeway, the work of a giant
In Northern Ireland, there is a natural curiosity listed as a UNESCO World Heritage Site: the Giant's Causeway. These 40,000 aligned columns are, according to Celtic legends, an old roadway destroyed by the Scottish giant Benandonner who was frightened when he saw his Irish rival. According to scientists, it is more like a basalt eruption. In any case, this splendid site does not leave travellers indifferent!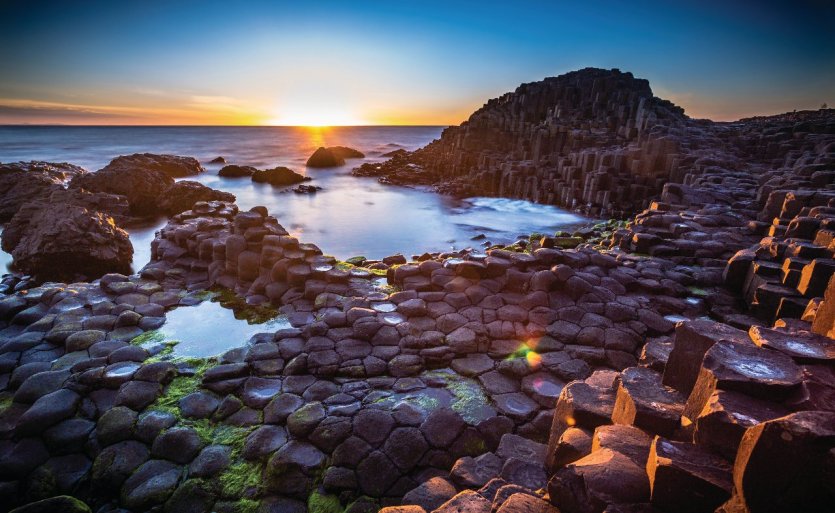 No. 2 - Dublin, "this lady"
Capital of the Republic of Ireland while remaining a city on a human scale, Dublin shows an incomparable dynamism. Divided in two by the Liffey River, the capital has two distinct faces: on the north bank, there are the main shopping streets and to the south, the medieval city and Georgian residences. Don't miss the library of the famous Trinity College to admire the Book of Kells, an illustrated manuscript made around the year 800, and it is good to discover the city in all its aspects while also stopping in the Temple bar district, lively and lively day and night.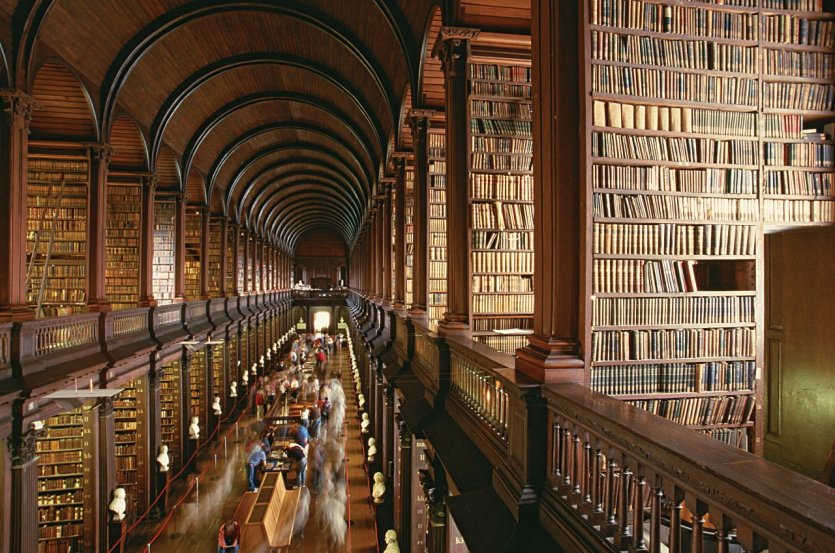 N° 1 - The mythical Connemara
In the west of Ireland, Connemara is a legendary land. It is certainly here that the Gaelic soul and culture still beats at its strongest. Its bucolic landscape enchants travellers. Sheep graze freely in a lush natural environment, while fishermen are active, knee-deep in the dark lakes surrounded by fir trees. In the centre, the impressive Twelve Bens Hills are a hiker's paradise.