Top 10 best destinations for teleworking
The health crisis has demanded the implementation of massive telework for all companies whose activities allow it. For some workers, this practice has long been part of daily life. These are the famous "digital nomads", those who only need a good computer and a solid internet connection to do their job. To reconcile work and travel, there is sometimes only one visa to obtain to fly to the end of the world, and in Europe, the steps are even simpler! To all those who think that working under the sun, with a view of nature or the sea, or in a foreign city to discover new places and enrich one's culture is ideal, here are the 10 best destinations to telework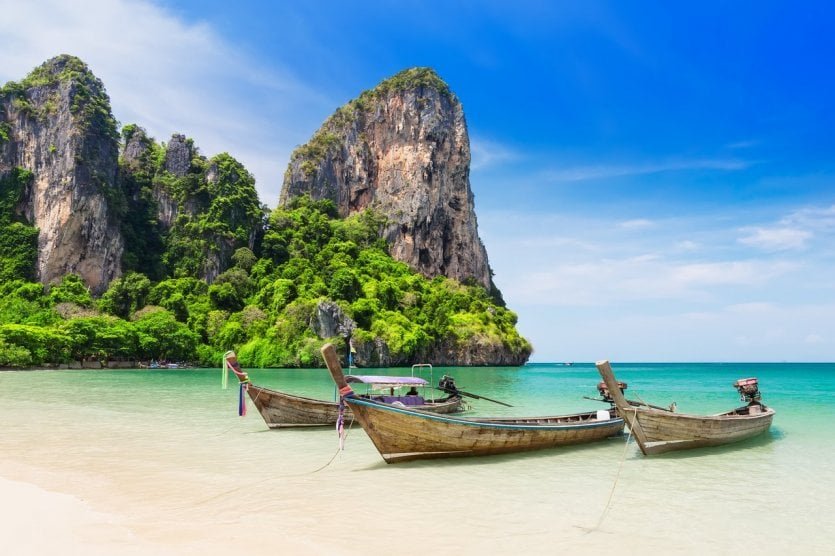 1- The Balearic Islands
Working under blue skies even in the middle of winter, enjoying pleasant temperatures when in France coats are de rigueur, all without jet lag, this is what the Balearic Islands offer: a must for lovers of the Mediterranean. In Mallorca or Ibiza, the setting for work is idyllic: hilly nature overlooking beautiful beaches with translucent waters, an interesting historical heritage as in Palma, not to mention the presence of ancient sites. In short, the Balearic Islands have everything to win the hearts of nomadic workers, just a two-hour flight from Paris!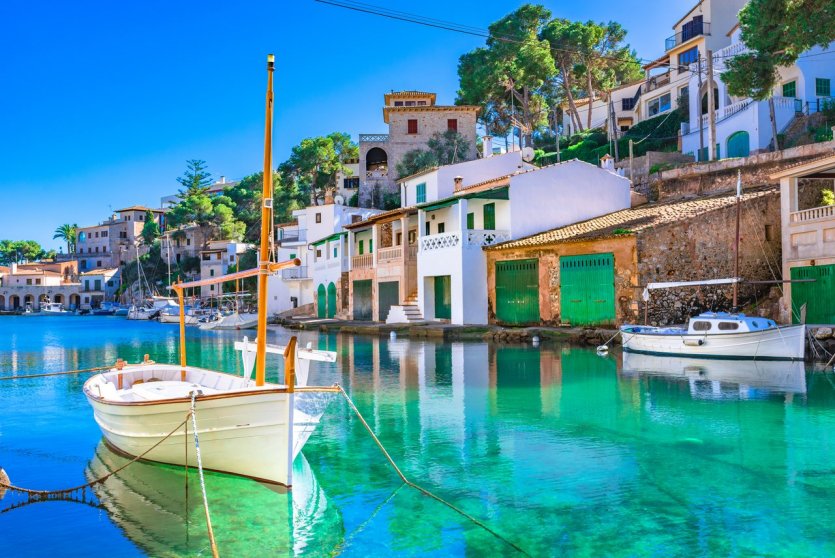 2- The Canary Islands
If the Canary Islands, a Spanish archipelago off the north-west coast of Africa, have also been short of tourists since the start of the health crisis, they are not failing to make eye contact with freelancers who dream of getting some fresh air and working in T-shirts all year round. The Canary Islands have launched a major advertising campaign to attract some 30,000 workers to their land. There are many opportunities for co-working and tax incentives are available for those who wish to set up a business. With only an hour's time difference with France, an average temperature of 25°C throughout the year and a natural environment shared between volcanic landscapes, wild beaches and lush nature, how can you not immediately feel like packing your bags?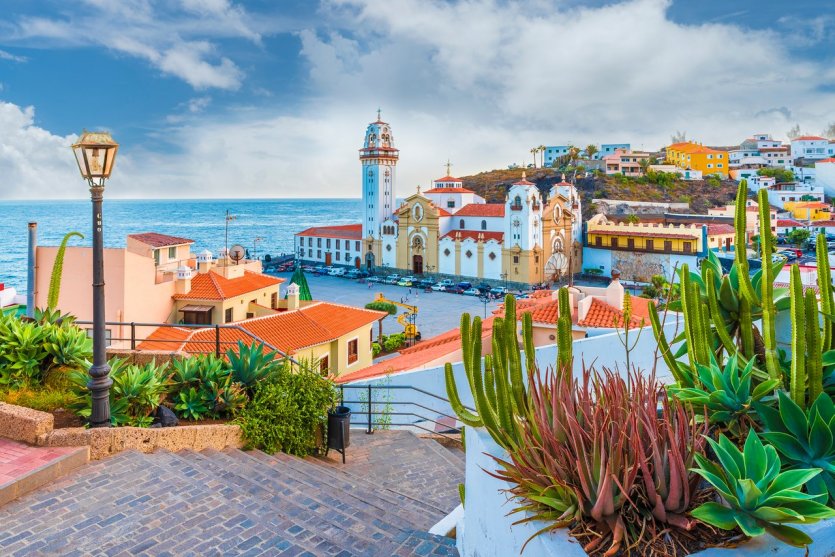 3- Estonia
If the destination is less exotic and does not offer a breathtaking view of white sand and coconut palms,Estonia is nevertheless a charming Northern European country, with a time difference of only one hour with Paris. The destination offers a stay between modernity and tranquility and an atmosphere with both European and Soviet influences. Urbanites will enjoy putting down their suitcases in the charming cities of Tallinn and Tartu, while country lovers will appreciate the silence that reigns in the country's regions. Estonia has introduced the "Digital Nomad Visa" for a one-year stay in Estonia. However, be careful about the conditions of resources to benefit from it.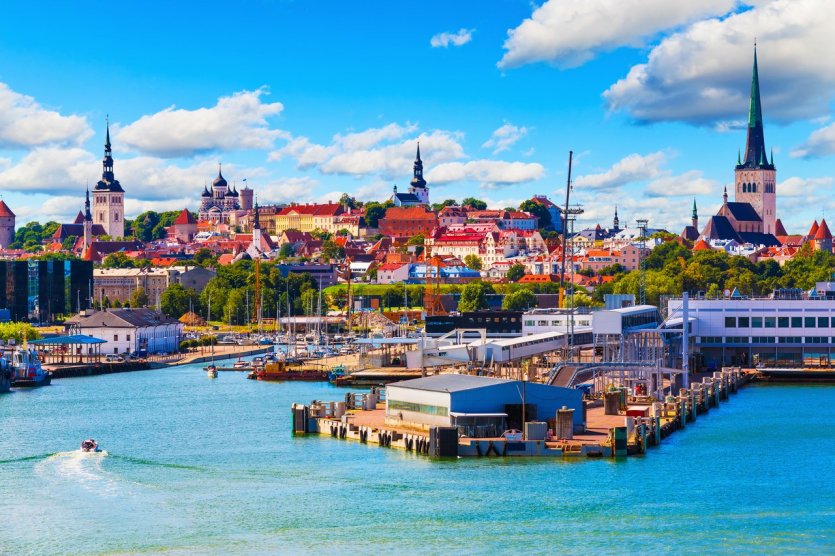 4- The island of Anguilla
On the island ofAnguilla, the borders are currently open and only a negative PCR test is required to enter the Territory. A visa allows you to stay in the country for one year and for nomadic workers, it is an ideal opportunity to enjoy the warmth of the Caribbean and no less than 33 beaches with turquoise waters where you can swim between work sessions. How not to think of the postcard landscape of the world-renowned Shoal Bay East beach? Of course, jet lag requires a bit of organization with clients, but working in the tropics is worth all the effort in the world!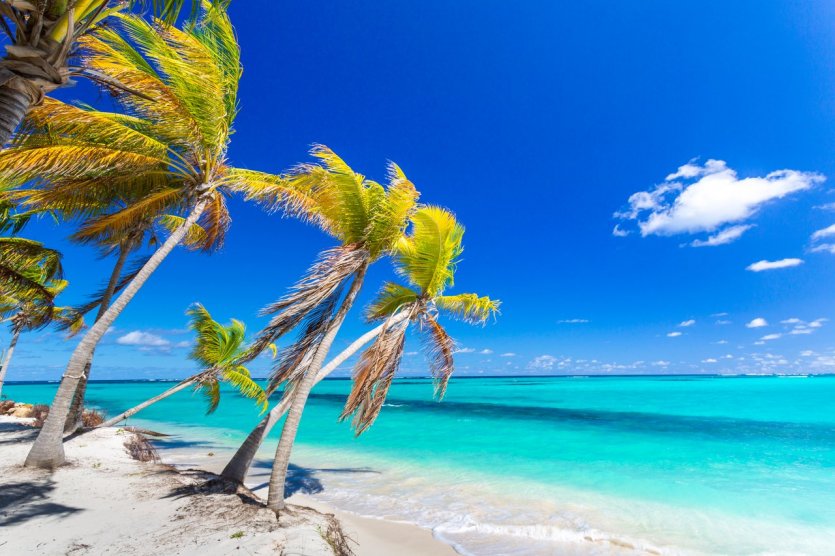 5- Georgia
With a time difference with France that is not at all restrictive for working and even organizing videoconferences, Georgia is a country that has a lot to offer to digital nomads. Starting with its programme called "Remotely from Georgia", which offers teleworkers the opportunity to stay in the country for up to six months. As far as conditions are concerned, it is sufficient to justify that one earns enough to support oneself, and about forty 14 days is required upon arrival in this period of health crisis. The historic monasteries, the charm of Tbilisi and the dizzying greenery of Touchetia are all wonders to be discovered between two studious sessions on the computer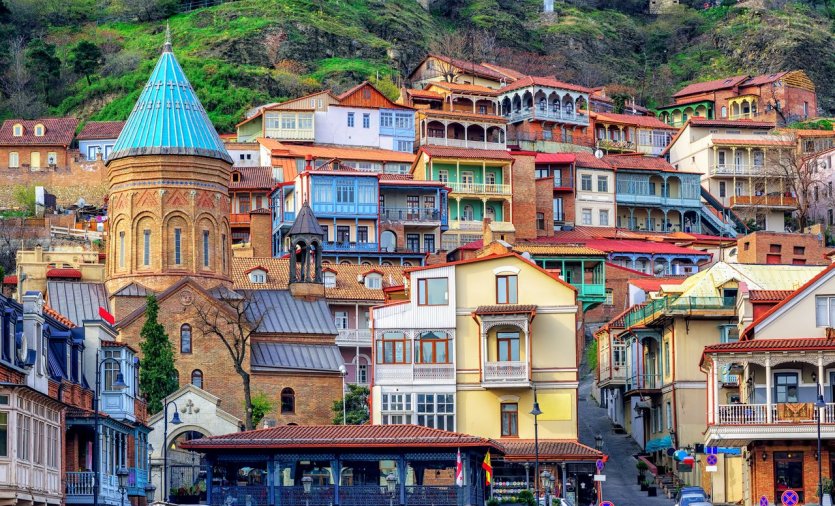 6- Thailand
If Thailand has long been a must-see tourist destination, it is also said that nomadic workers have made it a prime spot to work and discover the splendours of this Asian country. In the north of the country, Chiang Mai is a small paradise for digital nomads, with a multitude of small cosy cafes where to work while drinking a hot drink, but also large open spaces with a very good connection. The advantage of Thailand, apart from the beauty of the country, is the cost of living, very affordable. And then during the rest days, we have the pleasure to visit beautiful temples, to stroll on the markets to test the street food, just like going to meet the elephants in a sanctuary where everything is set up to preserve their well-being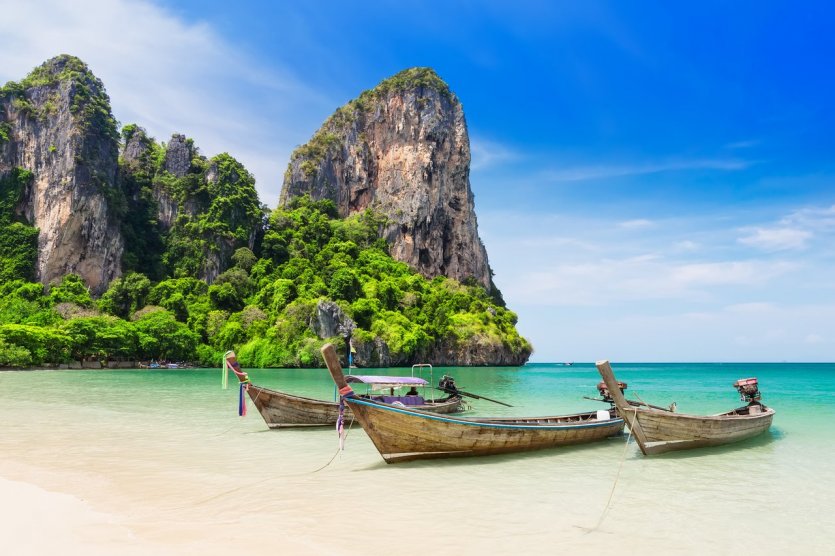 7- South Africa
Going to telework very far away without being bothered by jet lag? Well,South Africa may be the destination to seriously consider. Once there, all you have to do is advance the watch by an hour and off you go to enjoy the richness of a multi-faceted country. Its different cultures, its eventful history, the beauty of its natural landscapes and its wildlife are all reasons to set up a computer and a tablet under your arm to work and enrich yourself. Johannesburg, Pretoria and Cape Town each have so much to offer as dynamic, cultural and relaxed cities. South Africa is also the second country on the continent to offer the best internet connection. For the French, stays not exceeding 90 days are visa-free and due to the health crisis, the conditions for entering the country are as follows: a negative COVID-19 test performed less than 72 hours before departure, a temperature reading upon arrival at the airport and downloading the COVID Alert South Africa application on your smartphone.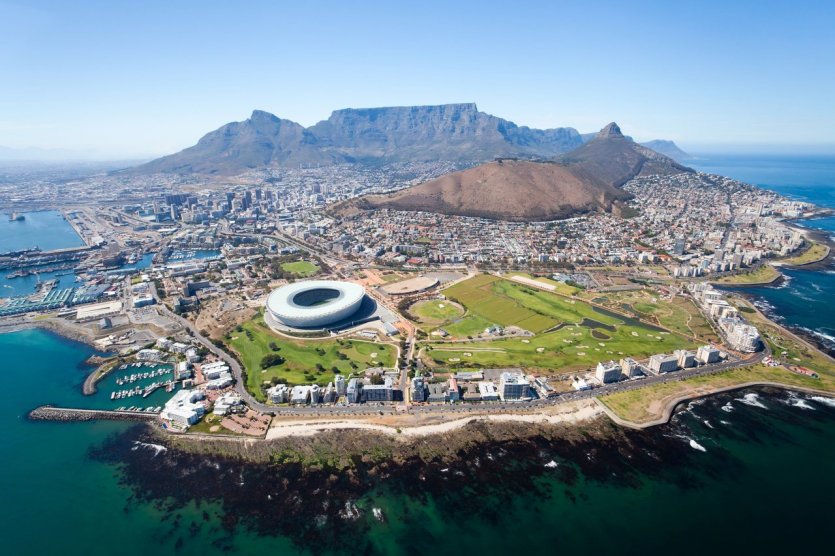 8- Dubai
It may not be the most accessible destination, but it's worth mentioning: to deal with the COVID-19 crisis and continue to attract crowds to its soil, Dubai has introduced a one-year telework visa with income exemption, which is clever! However, beware, you have to be able to justify several points, including that of earning $5,000 a month. This is far from being a small matter. Another criterion that can deter some nomadic workers, it is necessary to justify a contract to work for a period of 12 months to obtain the visa. This is not offered to everyone, but for those who meet the criteria, the famous city of the United Arab Emirates offers ultramodern infrastructure and a completely different way of life.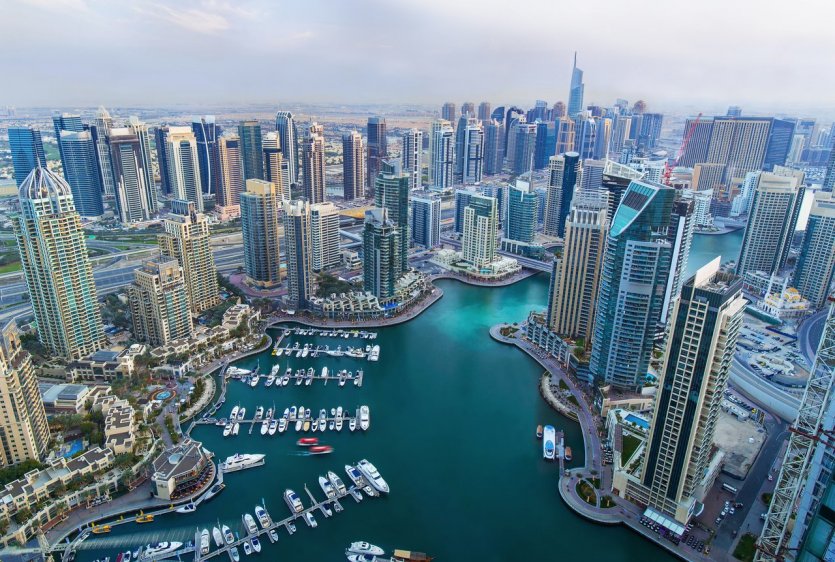 9- Barbados
Barbados is also looking to attract digital nomads, which is why it has introduced the Barbados Welcome Stamp, a long-term visa for workers from around the world. Go online to fill out the form, where you have to be able to tick all the boxes, including that of earning around 42,000 euros a year. The visa costs just under 2,000 euros for a single person. The cost of living in Barbados is about the same as in a large French metropolis, but in terms of living environment, one enjoys year-round sunshine, breathtaking beaches, tropical forests, typical villages with colourful houses and its lively capital Bridgetown. A small organization is required to work with clients, with a 5 hour time difference with metropolitan France.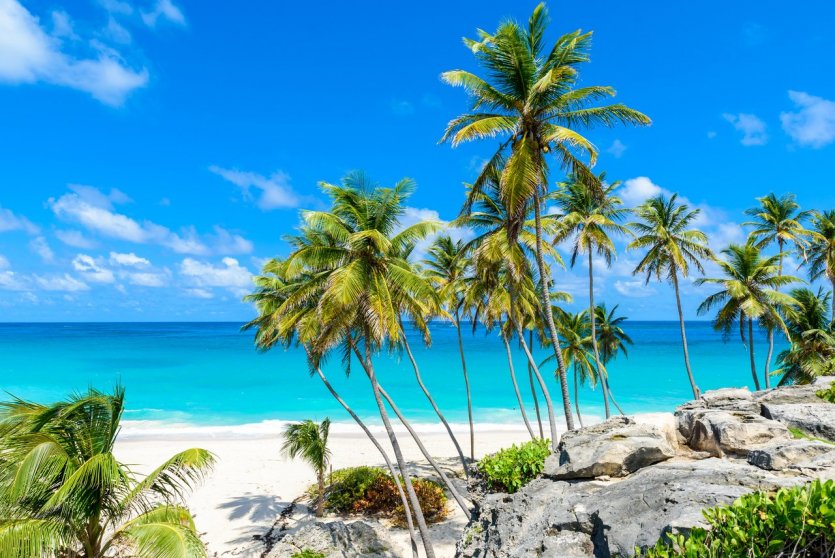 10- Bermuda
A British archipelago located in the Atlantic Ocean, Bermuda is one of those destinations at the end of the world that decided to offer a one-year visa to invite teleworkers to settle down to work, of course, but also to enjoy the beauty of the landscapes and very pleasant temperatures all year round. In order to leave, you just have to be 18 years old, pay the 227 euros required for the visa, prove that your financial situation is stable and have health insurance. Beyond the mysteries of the mythical Bermuda Triangle, the archipelago offers workers the opportunity to enjoy their free time on dream beaches with pink sand and to take part in all kinds of water activities. Everything you need to rest and unwind before getting your mind back to work