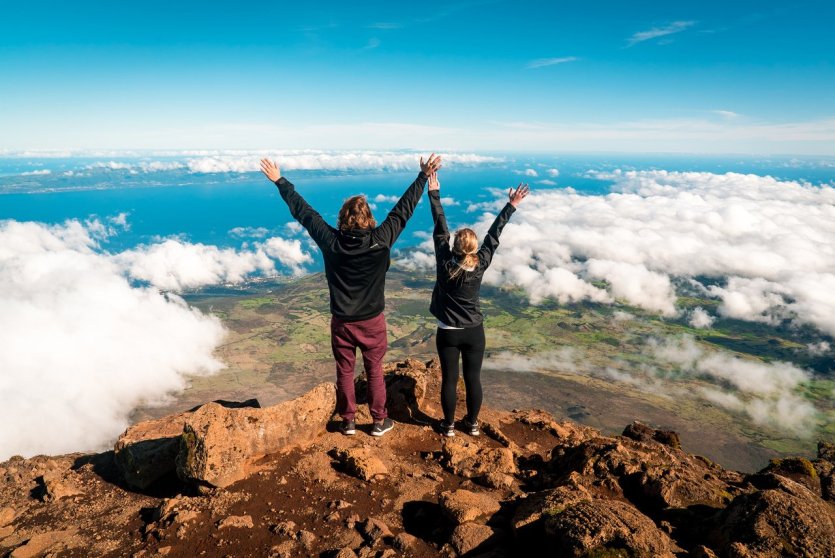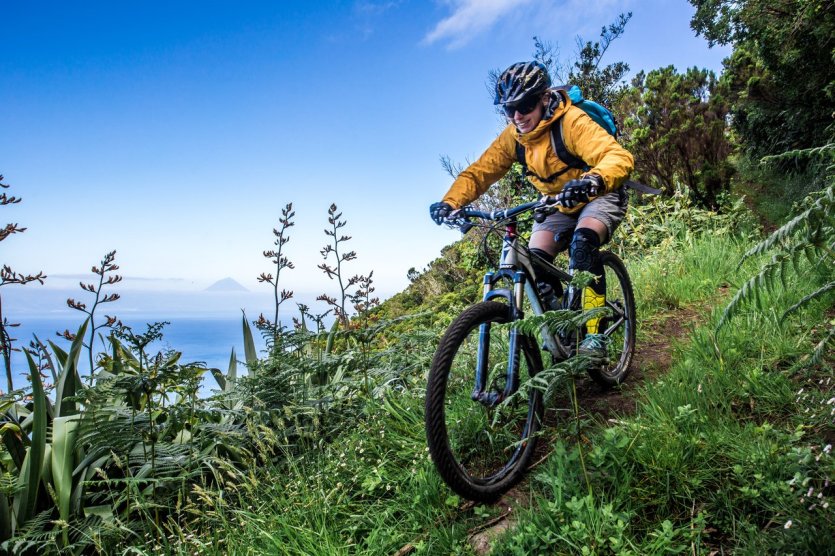 In the Azores archipelago, where the natural landscapes are breathtaking, hiking is like second nature. There are a multitude of trails to follow on foot, with family or friends, to marvel at the volcanic landscapes, marine panoramas and lush countryside found on the various islands. Those who wish to do so can also opt for cycling, another way of getting closer to nature, by following peaceful roads or by taking more technical paths on a mountain bike.
On the hiking trails of the Azores
For walkers, the Azores Footpaths is a network of footpaths that the regional government of the archipelago has restored to make them safe and quiet paths for hikers to use. For a long time, these paths were few and very narrow and were used mainly by the inhabitants of the islands to go from one municipality to another and to exchange products. Nowadays, these paths are ideal for enjoying the Azores' landscapes, crossing forests, following the coastline or gaining altitude.
There are trails for all levels, and everyone can choose according to their ability and physical condition. You can start from 1h30 to 4h, but one thing is certain, the Paths of the Azores are a summary of all the wonders that there is to see on the island. You'll pass through fishing villages and historic towns, you'll go deep into the green countryside to see the fauna and then, from calderas to fajãs, you'll be amazed at other times by the geological features of the Azores, and its simply incredible volcanic landscapes.
Cycling in the Azores
In the Azores, cycling is a way of getting around that is conducive to exercise and to contemplating the landscape. You can start by taking the roads that pass through the villages, pastures and mountains, and take the opportunity to stop and photograph an avenue of hydrangeas or Japanese cedars.
There are also paths to take on mountain bikes for more technical and sporting expeditions. The volcanic origin of the Azores archipelago offers a prime terrain to enjoy exhilarating cycling adventures, with trails suitable for all levels.
Discovering the Azores by mountain bike means moving from one mountain landscape to another while taking the time to stop at the edge of a lake, but also following the coastline with an eye on the ocean and being amazed by the geological shapes. And then, after the effort comes the comfort. An ultra-technical single track can end with a swim in a natural hot water bath or directly in the ocean