At the crossroads of the waters of the Caribbean Sea and the Atlantic Ocean, floating with as much nonchalance as elegance between Saint-Martin and the Antigua and Barbuda archipelago, the 24 km² of this piece of paradise that forms Saint-Barthélemy has the reputation of being a luxury enclave. Although it is true that the island has become a destination appreciated over the past thirty years by a few rather wealthy personalities (such as the Russian oligarch Roman Abramovich and his splendid villa), it is nonetheless full of disarming simplicity. It must be said that we quickly cross again so-and-so, each moving in a small car or quad over the whole of a small territory where familiar language is required. It is this warm local welcome, both relaxed and sincere, that leads the visitor to a feeling of tropical well-being. The tourist guide of Saint-Barthélemy, a kind of large French village, invites you to discover the colourful gastronomic treasures of Gustavia, the capital, and the seaside, but also the island's spicy artistic culture. Also on the agenda: walks in the heart of a wild nature, dip in the lagoon and idleness between white sand banks and palm trees. Yes, hedonism has a big part to play in Saint Barth! Doesn't the island's saying say, "Sweeping too quickly after a visitor leaves can prevent him from coming back"? Life is so short, it's better to live it in flip-flops!
The must-see places in Saint Barthélemy
When to go to Saint Barthélemy?
When to go to Saint-Barthélemy? There are two seasons, even three tourist seasons. From mid-December to mid-April, it is the high season: prices are at their highest and tourists flock. From mid-April to mid-December, it is the off-peak period during which European holidaymakers ignore the destination a little as long as the weather is fine at home! The summer months (July and August) represent a particular period: the summer holidays allow Caribbean residents living in Martinique or Guadeloupe to discover the country, and it is a bit of an intermediate season. The prices of tourist services increase during this period and air tickets are quite expensive. In short, if you prefer to travel outside peak periods, the best time to travel to Saint-Barthélemy is in May and June when the climate is most pleasant (hot and dry). In July and August, the weather is very hot and wetter, but don't take too much into account the clichés that tell you that the so-called cyclonic period is terrible! It rains more often, certainly, but it's still very pleasant. However, avoid planning a sailboat cruise in September because it is true that this is the month when you are most likely to encounter a tropical storm, or even a cyclone! Moreover, most of the establishments (shops, hotels, restaurants, sports activities...) are closed in September on Saint-Martin and Saint-Barthélemy. When to go to Saint-Barthélemy? All year round, avoiding September and focusing on May and June.
Weather at the moment
Weather all year round
The weather in Saint-Barthélemy depends on a tropical climate that divides the year into two seasons: dry from December to May and wetter from June to November. The Azores high pressure system is blowing towards the island in an easterly wind, better known as the trade wind, so that the temperature differences at Saint-Barthélemy do not exceed 4°C and the mercury stabilises all year round at around 27°C
Budget
As far as accommodation is concerned, we start high, go from high to dizzying high and go down to -40% in the low season. Saint-Barth is not intended to be cheap, but some formulas allow you to stay on the island without being a golden boy: renting a cabin with a kitchen in a hotel complex is a good idea and allows you to enjoy the pool or spa. You will then notice that even food is very expensive in St Barts.
Procedures
European Community nationals may return to Saint-Barthélemy with a passport. Members from other countries may require a visa for some of them. Attention, the visa for metropolitan France is not always enough, it is sometimes necessary to ask for an extension for the DOM-TOM
For French citizens, there are two possibilities: : if you arrive by Juliana International Airport on the Dutch side, you must be in possession of a valid passport 6 months after the date of return and a return ticket. However, for arrivals at the airport on the French side of L'Espérance Grand-Case, the identity card is sufficient.
Canadian and U.S. citizens are ñ admitted without a visa for a stay of less than three months, upon presentation ñ of their passports
Health
Advice to travellers: the island of Saint-Barthélemy has no stream or river! Drinking water is therefore produced by the state-of-the-art desalination unit. Nevertheless, the inhabitants keep a cistern of rainwater in case of need or to water the gardens. Be an eco-citizen during your stay and don't waste water unnecessarily. To get to Saint-Barthélemy, no special vaccines are required except the traditional ones (diphtheria, tetanus, poliomyelitis). The most cautious and adventurous will have to add hepatitis A and hepatitis B. Attention: sun protection is essential! You are between the Tropic of Cancer and the Equator, and ultraviolet rays are particularly violent. Maximum protection, such as sunblock, is recommended for those who only know the Mediterranean sun.
How to go to Saint Barthélemy? Our advice & tips
Organised trips

Going alone

Moving around
The Caribbean islands are not new destinations in the programmes of travel agencies and tour operators, and the links between them and tourism service providers are long-standing in Saint Barthélemy. It will therefore be easy to find good deals in the form of a package including flight, transport and accommodation, in all inclusive (all-inclusive package) or not, in the form of a tailor-made trip or even an accompanied tour. It should also be noted that the paradise island is part of the classic itinerary of many cruise tours.
Discover our selection of travel agencies for this destination
Going on a trip alone to Saint-Barthélemy is no problem. You can easily find accommodation, car rental and flight tickets on the Internet or through a travel agency (the price of the ticket will be much more attractive if you do it in advance). As the island is very "Americanized", you will also find concierge services that take care of all your wishes on site so that your stay is nothing but pleasure and relaxation. Group travel, honeymoon, family trip, solitary stay... the beautiful beaches and the turquoise sea are the guarantee of a dream holiday and a sweet life
On the airplane side, there is a good interconnection between Saba, Anguilla, Saint-Barth and Saint-Martin. If you are afraid of landing in Saint-Barth (the runway is quite short), you can access it by sea from Saint-Martin. The crossing takes about 1 hour and a half from Marigot and 45 minutes from Oyster Pond. If you arrive alone by boat, be aware that the port is equipped to accommodate all sizes of yachts (check with the harbour master's office for availability). Be careful, mooring is regulated, ask around! On Saint-Barth, there is no public transport on the island, the size of the island does not make it essential, so hitchhiking is quite common and local or tourists will gladly take you. You can also use a taxi or a rental car.
Prepare for your trip Saint Barthélemy
Transportation
Book a ferry

Car Rental

Taxi
Accommodations
Find a hotel

Holiday rental

Airbnb rental
Services / On site
Book a table

Activities & visits
Pictures Saint Barthélemy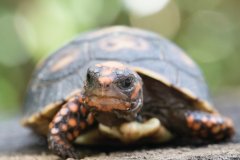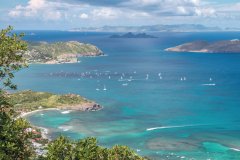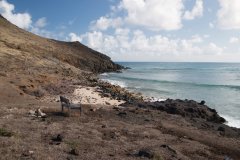 Discover Saint Barthélemy
Practical information