Virgin, thick or primary, forests are real green lungs where it is good to recharge your batteries. However, these labyrinths of greenery in which poorly delineated paths are carved could frighten many people! The tales of Perrault and Grimm have often haunted our childhood, so it is not uncommon for a form of anguish to appear in us when Mother Nature becomes a little too oppressive. Surrounded by mysteries and inhabited by a fauna feared by humans, forests have been the scene of countless tales and legends for thousands of years. From France to Madagascar and Poland, the ones we have selected are among the most mysterious in the world... Will you dare to venture there?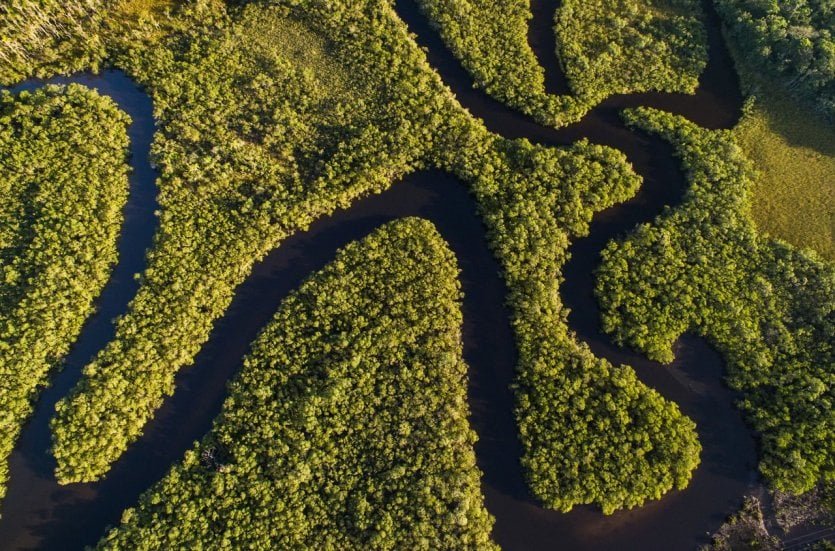 The Brocéliande forest and Arthurian legends
The theatre of the adventures of the Knights of the Round Table, the forest of Paimpont - or Brocéliande - has been steeped in legends since the Middle Ages. Located in Paimpont, Ille-et-Vilaine, it is one of the most beautiful walking sites in Brittany. Along the trails, we enter the universe of Merlin the Enchanter, Lancelot or King Arthur. This 7,000 hectare natural setting is home to the main sites of medieval literary legends such as the fountain of youth, Merlin's tomb and the Val sans Retour. Mythical!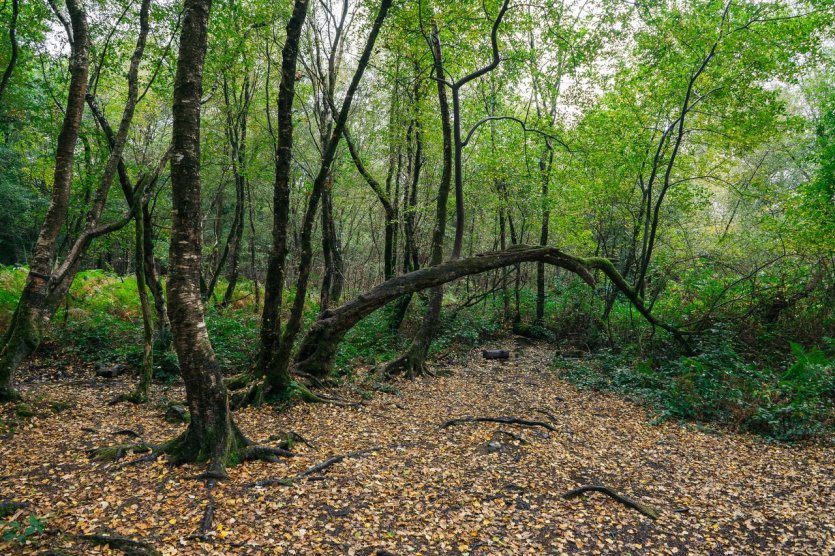 Gryfino, a strange twisted forest
But what happened in the Gryfino forest in northwest Poland to make the trees take on these twisted shapes? Some will cry out for witchcraft, but many researchers see it as human intervention to promote the timber trade. In any case, it is certain that these pines, whose trunk forms an angle of almost 90°, are unusual to say the least. Photographers will be delighted with this setting on the edge of the supernatural to obtain mysterious shots as they wish!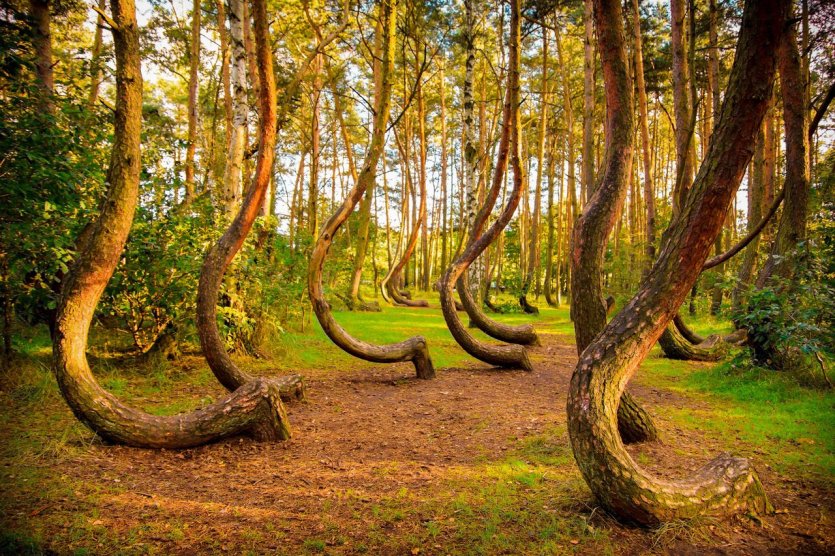 Aokigahara, mystery at the foot of Mount Fuji
The Aokigahara Forest extends over 35 km² on one of the slopes of Mount Fuji, Japan. It is also called Jukai, which means "sea of trees", because its oppressive vegetation forms a dense natural labyrinth in which it is particularly difficult to find your way around: the sun almost never enters it and the telephone does not pick up. Often considered a cursed forest, Aokigahara is the place where the most suicides are recorded in Japan. Gus Van Saant took an interest in this phenomenon in his film Nos Souvenirs in 2015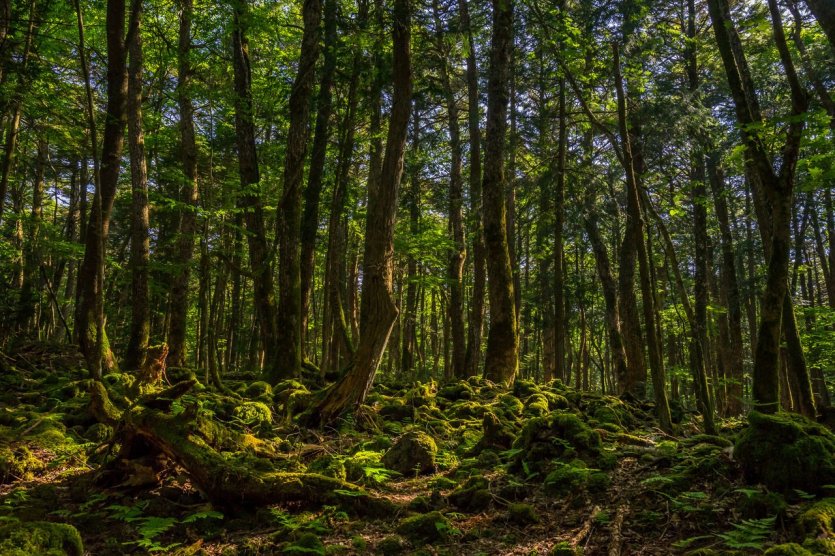 The Bwindi Forest, a biodiversity reserve
In southwestern Uganda, the Bwindi Forest is known for its impressive fauna of chimpanzees, forest elephants and especially mountain gorillas: more than half of the world's population of this threatened species lives on its land! In the local language, Bwindi means "impenetrable". Its dense vegetation, vast territory of 32,092 ha and rainfall worthy of a real rainforest could indeed seem hostile to humans. However, this is not the case: the Bwindi forest can be visited all year round, especially during unforgettable hikes in the footsteps of the gorillas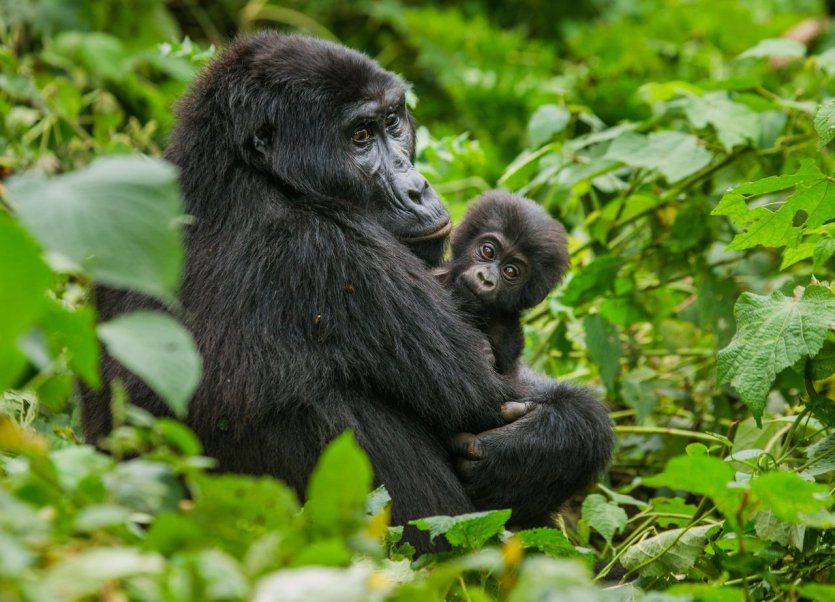 Daintree National Park, a natural sanctuary
Listed as a UNESCO World Heritage Site, the 900,000 ha of Daintree National Park is a veritable green haven in Queensland. This Australian region is well known for its coral reef or arid scarlet bush, but you should also see Daintree National Park, a thick tropical forest where orchids, ferns, palm trees and fluorescent fungi grow. Be careful, the crocodiles that live in its mangrove can reach up to 9 m! These charming creatures are part of the local fauna, as are marsupials cats or possums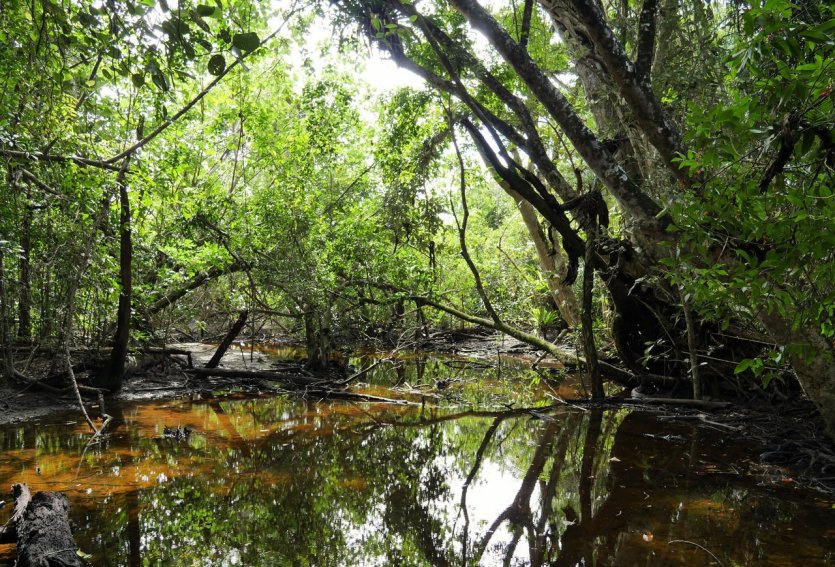 The Amazonian forest, the Earth's lung
We cannot talk about forests without mentioning what is often referred to as the "lung of the planet": the Amazonian forest. Its biodiversity is simply incomparable: it shelters nearly 390 billion trees and more than 16,000 different species are recorded on its territory, covering nine countries, mainly Brazil. However, this jewel of greenery is threatened by deforestation, which is wreaking havoc every day, transforming its wooded areas into a place where large industries can grow their crops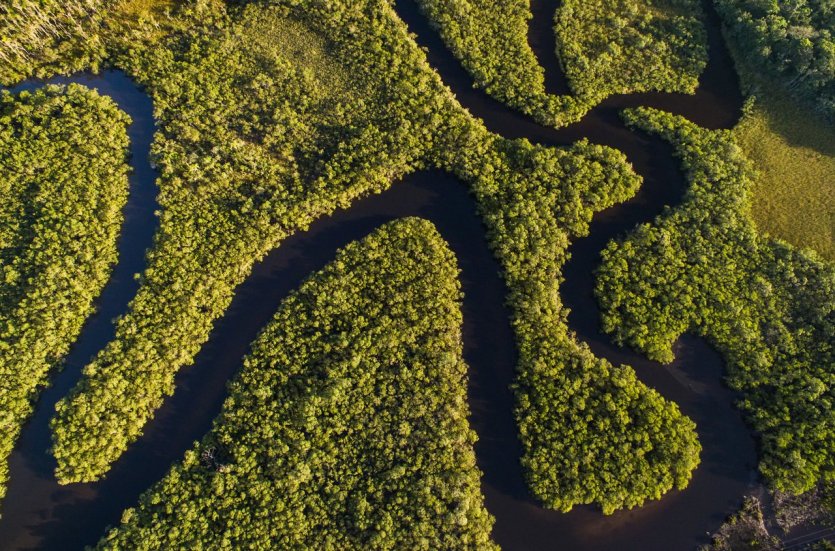 Mindo Forest, head in the clouds
Mysterious, certainly, but above all very poetic, the Mindo forest, north of Ecuador, has its head in the clouds all year round! Cloud forests are tropical forests at high altitudes, constantly surmounted by a thick mist that covers them with a veil of mystery. The Mindo forest hides a true natural sanctuary where countless birds such as hummingbirds, toucans and parrots live, but also a sumptuous flora flourishing thanks to the ambient humidity. To enter in total communion with nature, do not hesitate to offer yourself a night in an ecolodge in the middle of the forest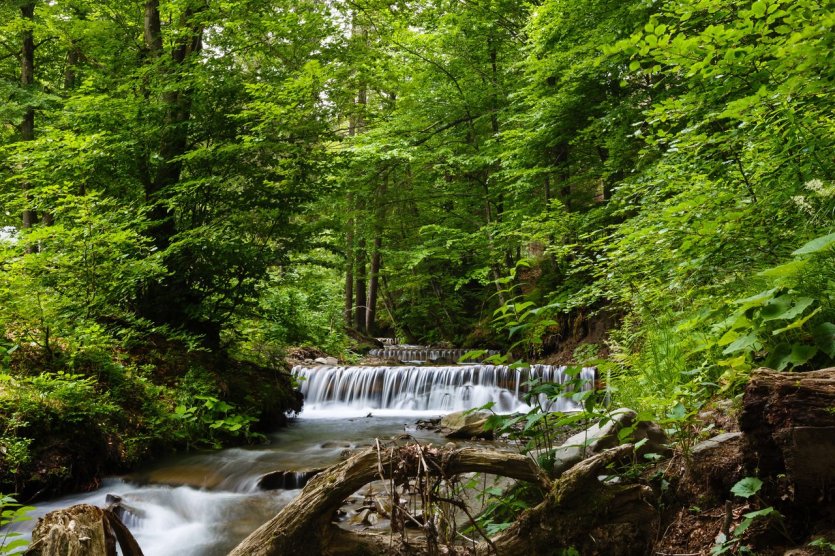 Tsingy of Bemaraha, a stone forest
To the north of Morondova, on the island of Madagascar, is a geological formation unique in the world: the Tsingy of Bemaraha. Listed as a UNESCO World Heritage Site, it is an incredible stone forest! It was erosion that dug this impressive labyrinth of crevasses and carved into the rock of the sharp cliffs called "tsingy". This karst massif is in some places covered with dry forest and savannah and different species have made it their home, especially lemurs. It is one of the most mysterious sites in Madagascar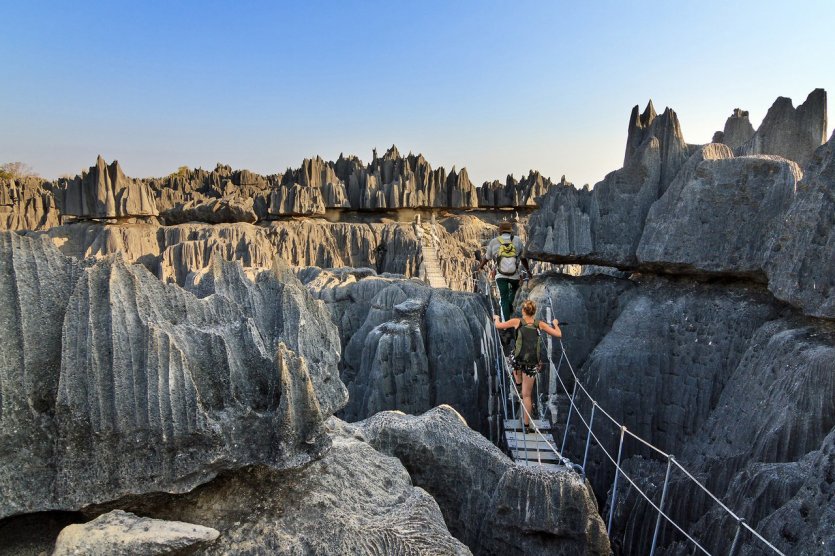 Tijuca, an urban forest
Brazil is home to a very large part of the Amazonian forest, and the vibrant Rio de Janeiro is not to be outdone as it is home to the world's largest urban forest: Tijuca. In particular, this natural jewel is crossed to access the Corcovado mountain and the famous statue of Christ the Redeemer who watches over the city. If this forest is still dense and green today, it is thanks to the reforestation it enjoyed in the 19th century after the ravages of coffee exploitation had partially destroyed it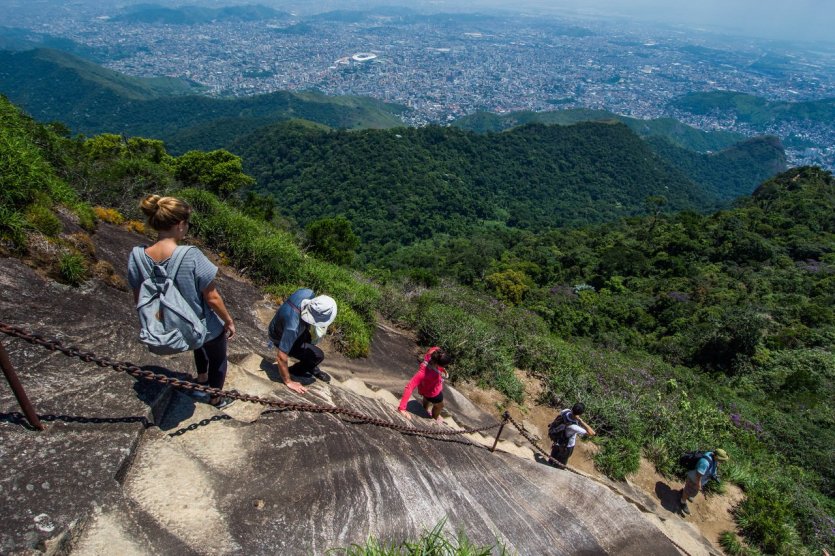 Kaliningrad, a dancing forest
Between Poland and Lithuania, Kaliningrad is a Russian enclave that fascinates both by its history and its territory. Its main natural treasure is the Curonian Spit, a narrow peninsula that extends to the Baltic Sea. There is a mysterious forest called the "dancing forest". Once again, nature seems to have wanted to play tricks on walkers with these trees with completely twisted trunks at the base, sometimes twisting on themselves. A natural phenomenon or one desired by man, the question still remains