Pascal Mannaerts, a photographer from Brussels, has been travelling the world for more than 15 years now. From India to Kyrgyzstan, Iran, Peru and Mongolia, his many travels have taken him to every continent and to more than 25 countries. Self-taught, it is in the field that his learning of photography was forged, as he met people and travelled many kilometres. It emanates an aesthetic and a strong alchemy, the fruit of his insatiable curiosity, his taste for adventure and his fascination for others. His work, which places the Human above all else, delivers striking photos of beauty
Whether through his portraits, his way of capturing the moment, or through religious and sacred rituals, it is also a precious testimony in which shows the fragile place that each one tries to occupy in a changing world, while raising an incessant question on the very notion of travel and the relationship with the other. This book Parchemins d'Ailleurs, a real photographic travel diary around the world, invites us to follow these paths from elsewhere, and to meet the men and women who live on this planet
Pascal Mannaerts' photos have been published by Le Petit Futé, National Geographic, BBC, Géo, The Guardian, Médecins sans frontières and in many other newspapers and magazines in Europe. They have been exhibited several times in Europe, Brazil and India, notably by the Alliance française and Amnesty International. We would like to present our favorites.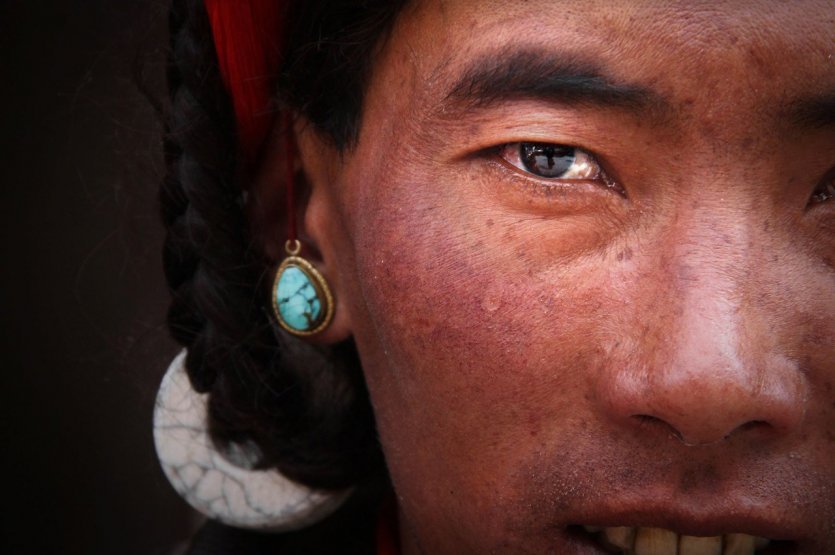 Imagine yourself in a vast dusty plain, populated by men with turban, white tunic and eternal moustache, with thousands of camels as far as the eye can see. Once a year, around the full moon of November, the huge camel fair of Pushkar is held. When the eighth month of the Hindu calendar, one of the most sacred, comes, the Thar camel drivers begin the long march that will take them to Pushkar for the full moon, the Kartik Poornima. Every year, some 200,000 people converge here, bringing 50,000 camels and cattle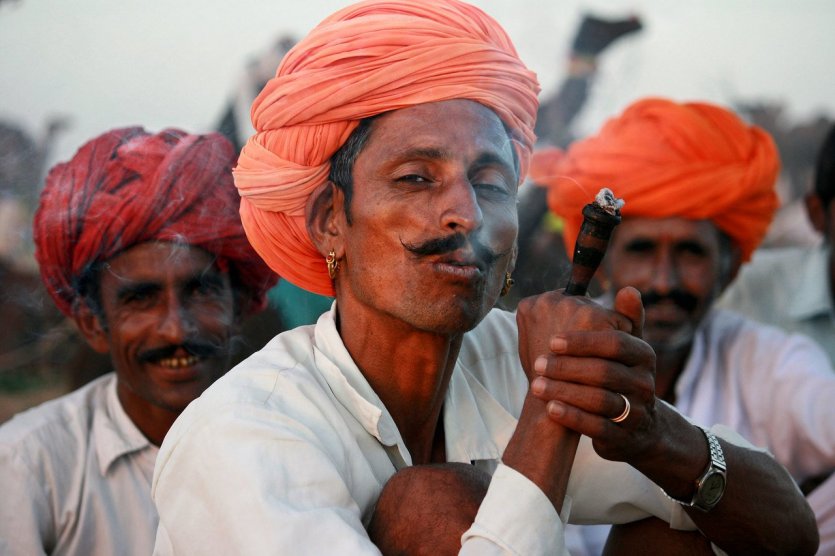 I am in Djenne, one of the most beautiful cities in Mali, particularly famous for its imposing earth mosque, listed by UNESCO as a World Heritage Site. Every morning, the talibés gather in the main square of Djenné to obtain their daily food ration. The talibés are numerous in the Koranic schools of Djenne. They were generally entrusted by their parents to a master, in charge of their religious education. The majority of them live in very precarious conditions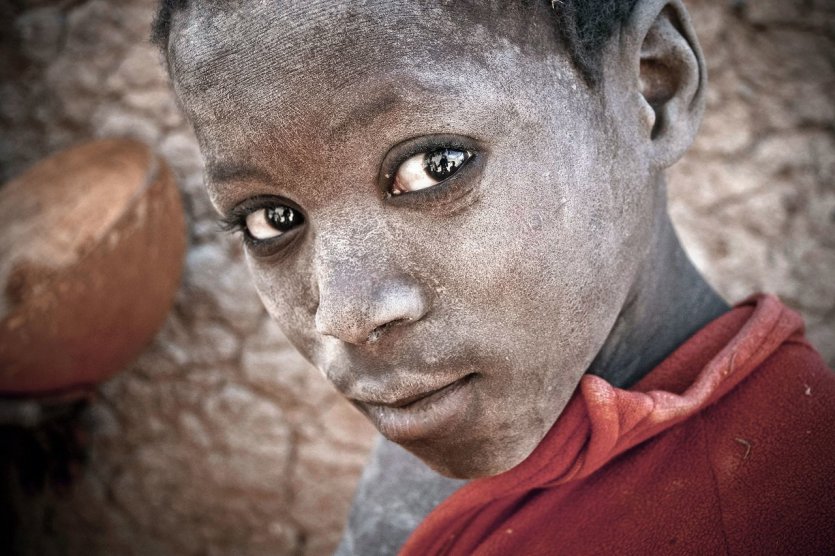 India
Holi is celebrated every year in India. In the eyes of some of the most conservative Hindus, after the death of her husband, a widow cannot remarry. Some widows are driven out of their homes and find refuge in one of the ashrams in Vrindavan. According to a strict application of tradition, widows also lose the right to participate in religious life. Holi's feast was therefore forbidden to them. Attitudes have now changed. In some places, such as Meera Sahbhagni Ashram, Hindu widows are now breaking this ban and celebrating Holi like anyone else in India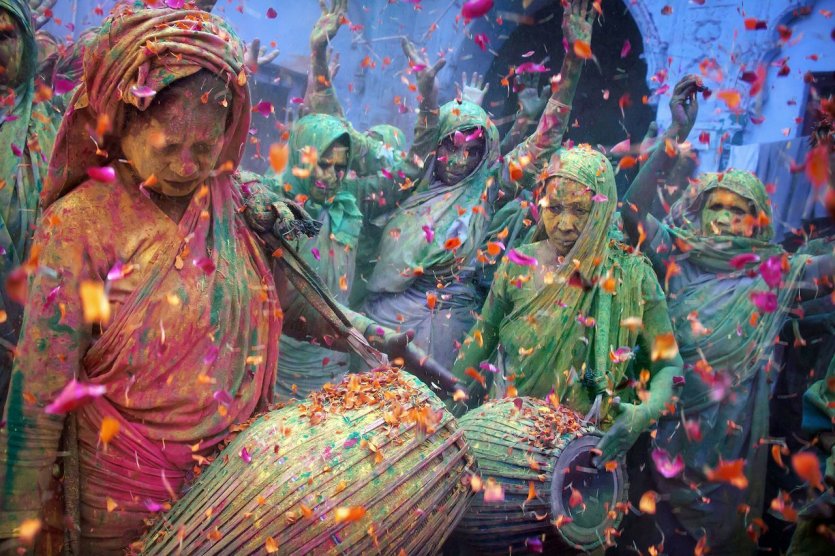 What can happen when you find yourself at the exit of Battambang, discovering the countryside by bike? That after a while, we stop in front of the entrance of a monastery and a group of young monks show us around? They saw our camera and asked us to take pictures of them, immediately joined by about twenty of their companions. A communicative and almost electric energy invades the place. After a few seconds, the corridor along the classroom turns into an improvised photo studio, to everyone's delight.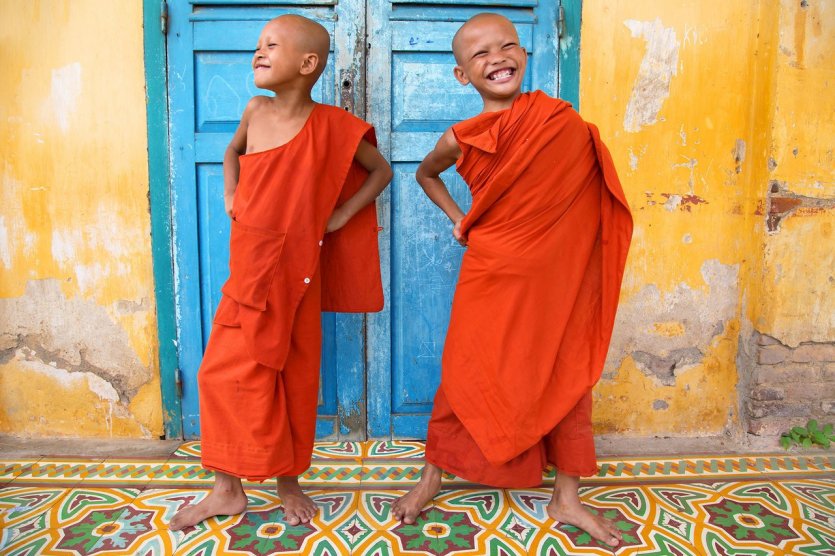 Idd is of Bedouin origin. After his father's death, he left the open spaces and settled with his mother in government-provided housing near Wadi Musa, the village of the famous Petra site. "Every day, I go with my mother to the Petra site, at the foot of Jebel al-Madhbah. A small tent was set up there next to the entrance of a cave. Visitors can stop by and stay with us as long as they want. They are offered tea, tobacco, food. We receive people from all over the world."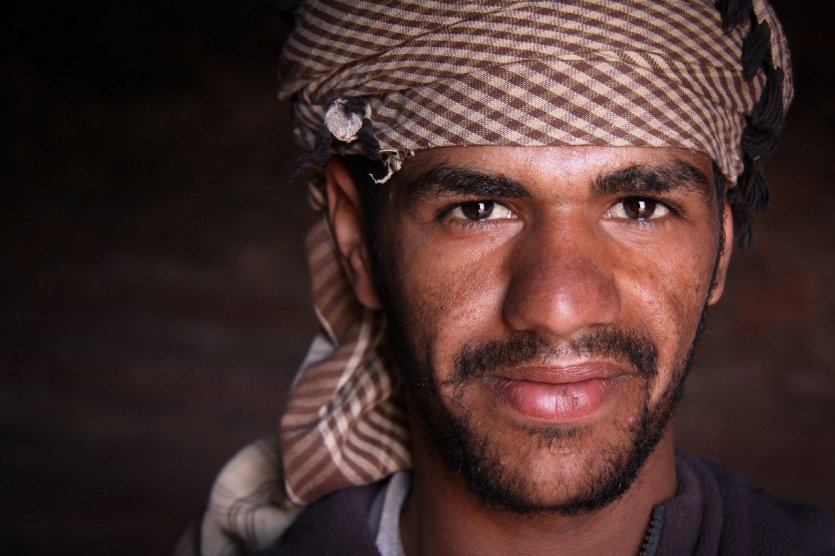 Tibet
Meeting around the stupa. The old lady at the mill, Gyantse monastery. During our trip to Tibet and during my encounters with Tibetans, I really feel marked by this sweetness, which manifests itself everywhere and without fail. A reality that is obvious everywhere, and that leaves room for the evidence that Tibetans remain strong, humble and proud. Dignity and humility in their most powerful splendour. As the Buddhist proverb says: "True happiness does not depend on any being, on any external object, it depends only on ourselves."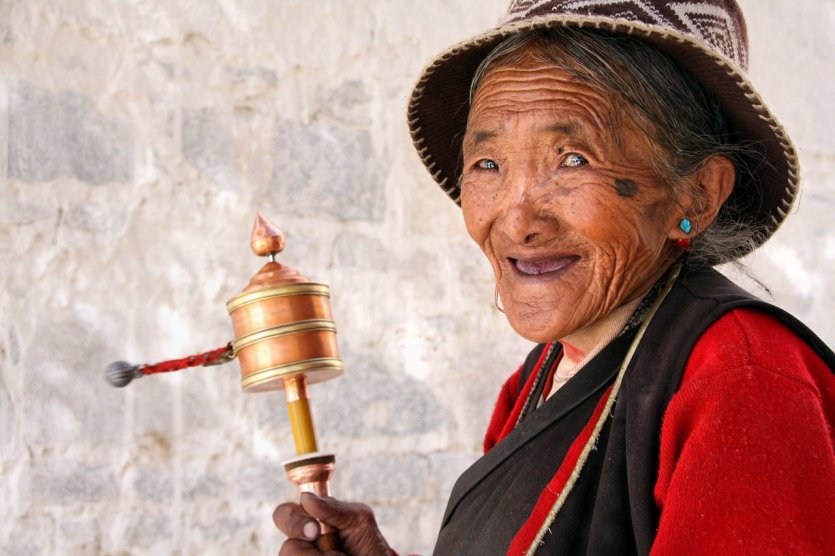 Peru
Family portrait in the heights of Cuzco. Peru is for me this sublime and mysterious nature, and this pride and dignity that I always find in the inhabitants of the Altiplano. Robust, solid, they adapt to extreme conditions with a minimum of material resources. The Altiplano gives off a disturbing feeling of loneliness. Its arid pampas, isolated mountains and windward salt deserts make it a fascinating region, as if held back in an unreal world. The average altitude is 3,300 metres.
Ethiopia
A trip to Ethiopia is a journey out of time, a bit like a return to the roots, in an Africa as if it were a dream. We go down by jeep in the Omo Valley, to meet the Hamers, Mursis, Karos, Surmas and Bodis tribes. Abaté is a Karo chief in the village of Korcho. A sedentary people in the Omo Valley, the Karos live on the eastern bank of the river. There are only a few hundred of them left. Their way of life and farming techniques are intimately dependent on the annual flooding of the river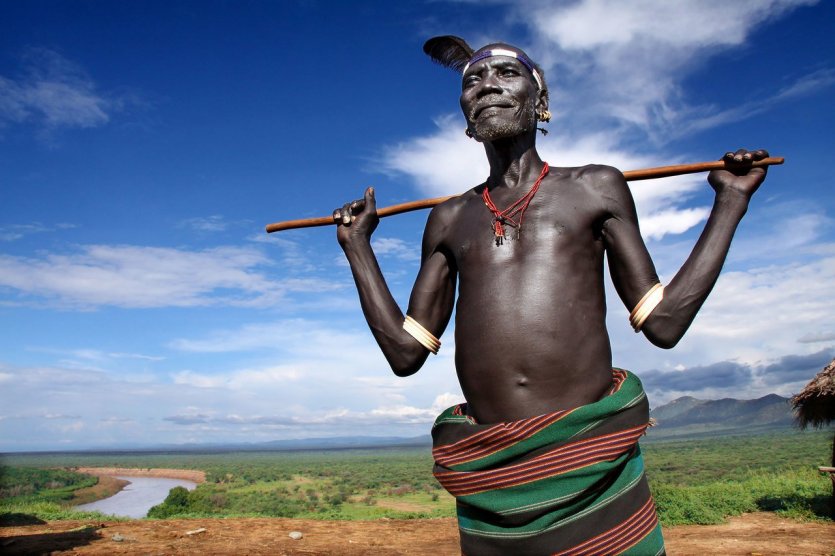 Cuba
A man waits in front of a colourful wall in the centre of Havana. A distant land of adventure, utopia, rebels and revolutionary heroes for some, dictators for others, Cuba is made up of contrasts and paradoxes. It floats in the air of Cuba as much an almost euphoric atmosphere, with an intense and captivating present, as an outdated and ghostly nostalgia, as if time had suspended itself there fifty years ago. I landed in Cuba in December 2016, a little over two weeks after Fidel Castro's death.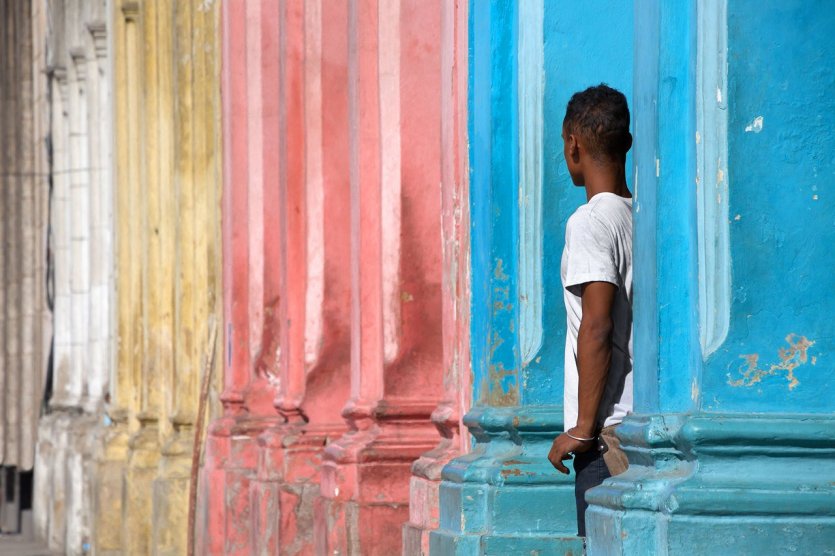 Tibet
Right in the eyes, in the center of Lhasa. Tibet offers an inspiration and spirituality that is rarely found elsewhere. These brief and precious moments of harmony and peace, when everything seems to be in its place for the mind, heart and eyes, seem to happen more often around here. Despite the rapid changes taking place in Tibet and the tormented political situation, the Tibetan people are losing none of their kindness, joy and devotion. A trip to Tibet is a real experience, which may influence your perception of the world, life and death. An experience that will leave its mark on you for years to come.