Top 10 islands to rent for holidays if you win the lottery
And if it does happen, after years of filling in grids, you could end up winning the lottery jackpot! In other words, all possible journeys around the world would be possible. If you are immediately asked what you first think of, it is most likely to be in the sun, lazing around with a cocktail in your hand on the edge of a lagoon or a swimming pool in luxurious accommodation, and if possible, away from the crowds to enjoy this enchanting setting only with your loved ones. Come on, in these times when we need more than ever to dream and imagine the best for the future, here are 10 islands to rent for holidays if you win the lottery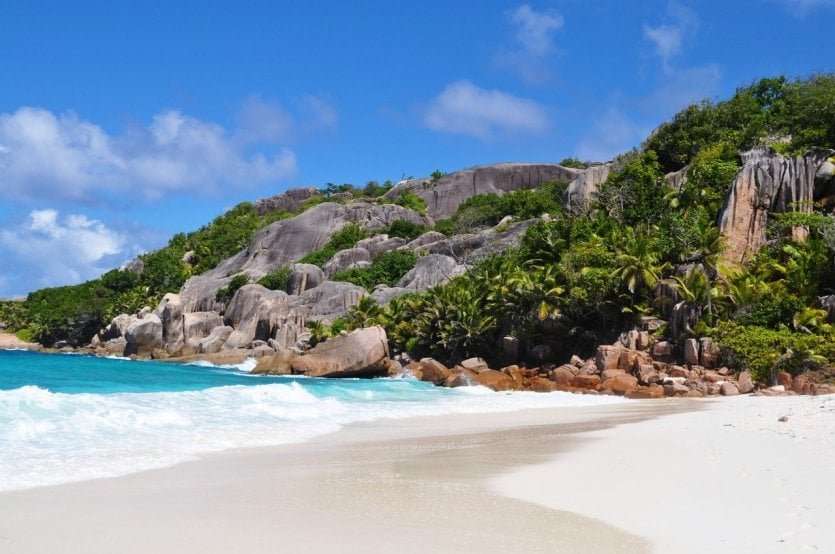 1- Cousin Island, Seychelles
When one thinks of paradise on earth, it is not uncommon to think of the Seychelles. This archipelago of 115 islands is indeed of great beauty, with its fine sandy beaches and translucent lagoons. Among them, there is one small island of 25 km2 that stands out. It bears the sweet name of Cousin Island. Located only 20 minutes flight from Mahé, it is incredibly well preserved and offers a most enchanting setting. This private island hotel can accommodate up to four couples at a time, so you don't have to worry about crowds, and the accommodation is just a few metres from the beach. With its lush green surroundings, rare birds and giant turtles showing up on the beach, the setting is perfect for a private disconnect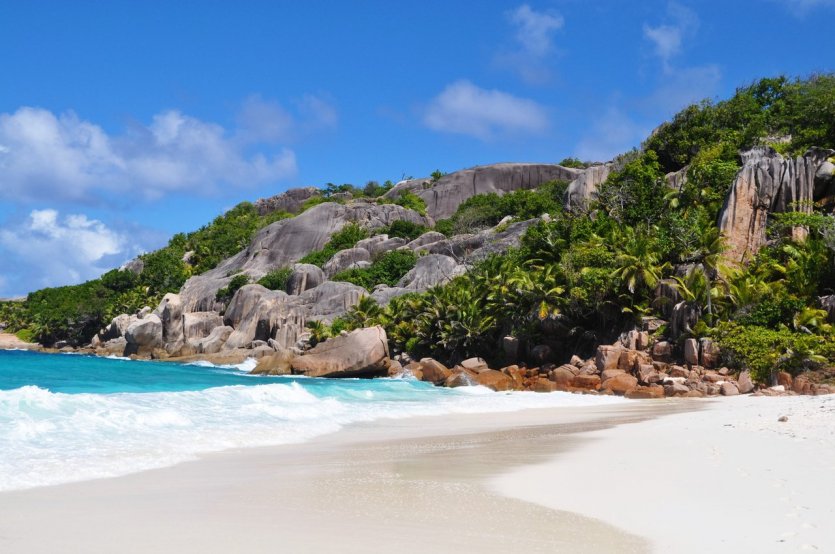 2- Little Deadman's Cay, Bahamas
In the Bahamas, Little Deadman's Cay is a green island where the main sounds resonating in the atmosphere are the songs of birds. A good omen for a stay away from the hustle and bustle of the cities and enjoy the peace and quiet to relax all day long. And under the sun of course! This island is beautifully preserved and has a villa that can accommodate up to 6 people. It is thus in small groups that one takes the time to have an aperitif in the shade of a tree before going to one of the two swimming spots, where the translucent Caribbean waters await the swimmers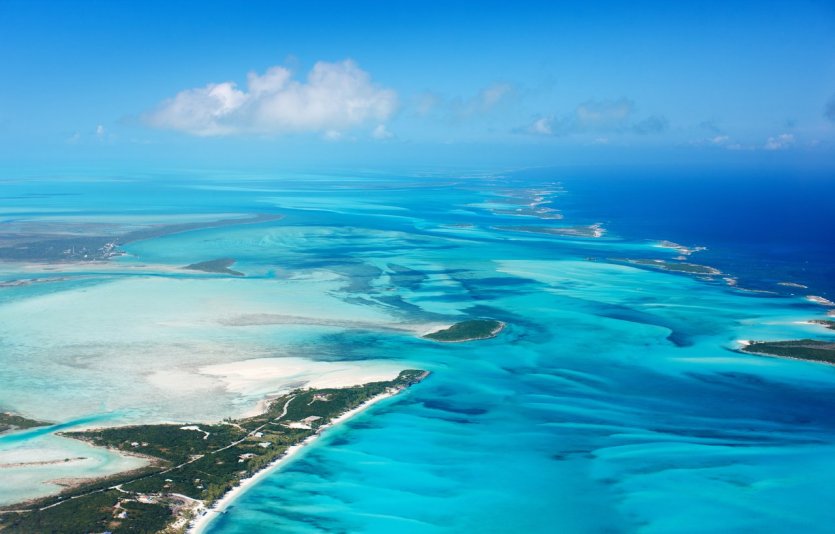 3- Bird Island, Belize
Going to a paradise island is good enough, but to be able to rent the whole territory to enjoy it only with your relatives is even better. For this, why not go to the south-east of Belize in Central America and the small island of Bird Island. Bird Island is located off the coast of Placencia, only 20 minutes away by boat, and the owner has only one condition to stay in this little paradise: book a minimum of three nights. Kayaks are available on site, as well as a wifi connection to give news. The rest of the time is shared between swimming in the atoll and exploring the sublime seabed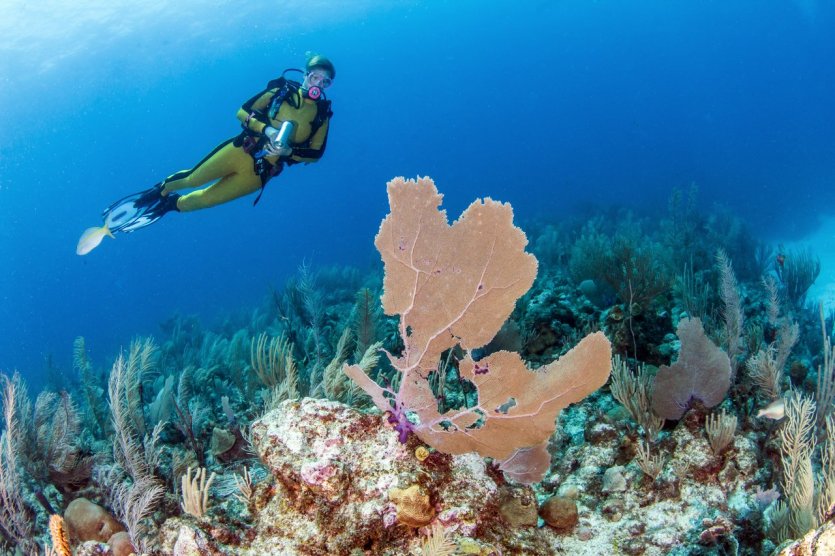 4- East Sister Rock Island, United States
Of the thousands of islands that make up the archipelago of the Keys in Florida, there is one that is more than ever suitable for a new lottery winner who wants to treat himself to a few moments in the sun to enjoy his new life. The East Sister Rock Island is only half a hectare in size, so it's a perfect place to get away from it all and hear only the movements of the sea. In the centre is a beautiful and luxurious villa tastefully decorated with several lounges. The veranda allows you to enjoy a long time a marine panorama which invites you to rest and to swim. Note that the island also has a heliport to reach it by air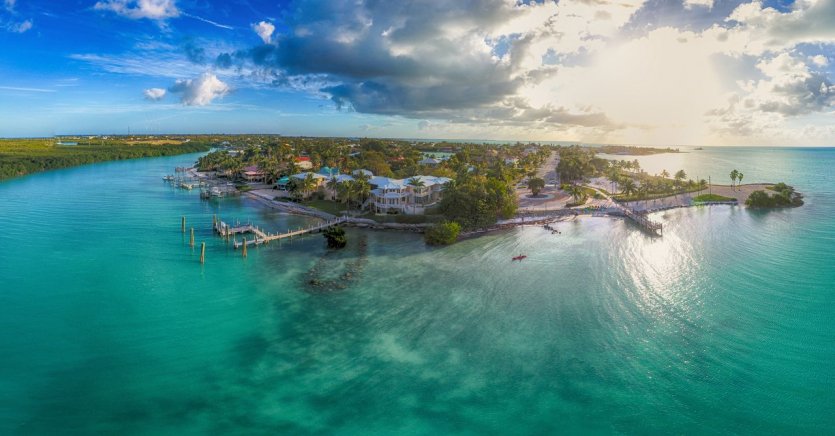 5- Necker Island, Virgin Islands
Necker Island is owned by Richard Branson, the famous billionaire and founder of the firm Virgin. When he fell in love with the island, he decided to develop it while respecting nature. There are various pavilions to stay in, luxurious and carefully decorated places. In the Great House, it is even possible to have a cook at your disposal. Those who wish to rent it can bring up to 28 people and on the spot, all the facilities allow a relaxed and sporty stay: swimming pools, gymnasium, tennis court. Not forgetting of course the dream beaches, numerous in the British Virgin Islands.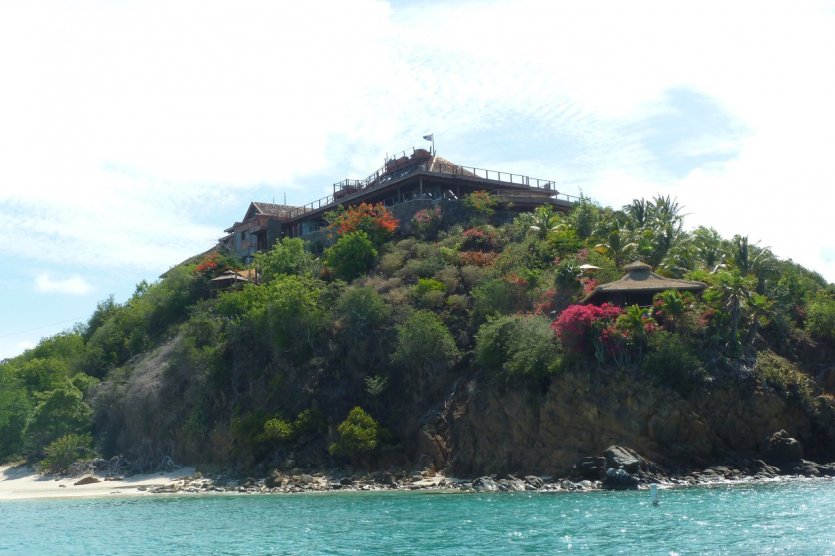 6- Namale Island, Fiji Islands
There are several private islands in Fiji, an archipelago in the South Pacific that enjoys an enchanting setting. After winning the lottery, one of the first things to plan is without a doubt to rent one of them. And to do so, you shouldn't hesitate to head for Namale Island. The first advantage is that there is a spa, a place for relaxation and relaxation, with staff present to provide delicious massages. In addition, the coral reefs surrounding the island are breathtakingly beautiful and are well worth a few dives to fill up on colour.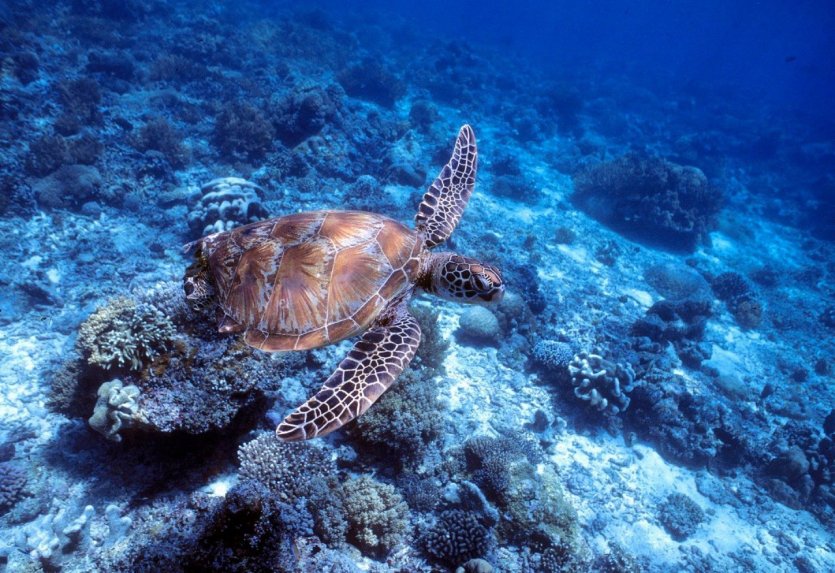 7- Doni Mighili, Maldives
Ah the Maldives and its many paradisiacal islands located in the Indian Ocean in the heart of translucent water where one wants to swim for eternity... Well, there is an island that can be rented in its entirety in the area, that of Doni Mighili. Its six comfortable and luxurious bungalows are only 10 m from the beach, and several of them even have a private swimming pool. During the day, the discovery of the coral reefs and multicoloured fish gives way to moments of sunbathing on the fine white sand. Not forgetting the meals prepared by a butler at the end of the day, the good life in short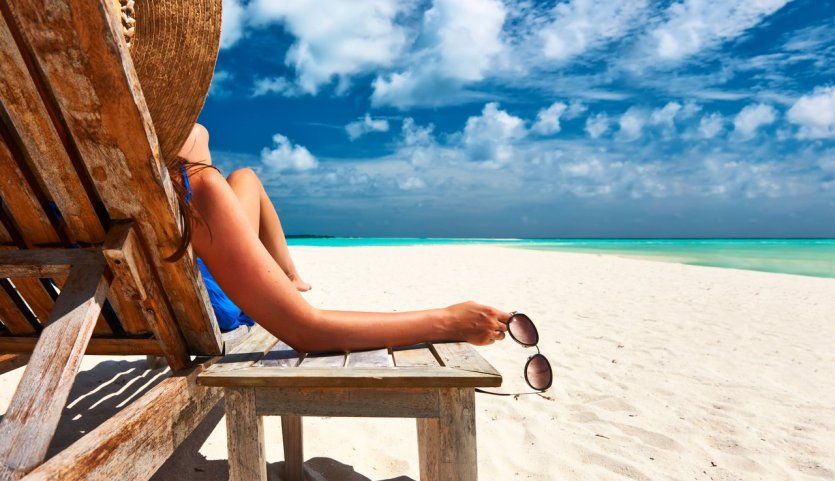 8- Ipil Waterfront, Philippines
Winning the lottery means you can afford all kinds of crazy things, including renting a dream island in the Philippines. Ipil Waterfront is one of the 1,800 islands that make up the Palawan Archipelago. It offers the opportunity to enjoy a simply exceptional setting with a lush forest, wide limestone cliffs and clear water where you can swim again and again. There is a charming little bungalow with all the comforts and equipped with several outdoor lounges, perfect places to have an aperitif around a few specialties during a romantic getaway. It's simple, everything is gathered to live like kings, in the heart of nature.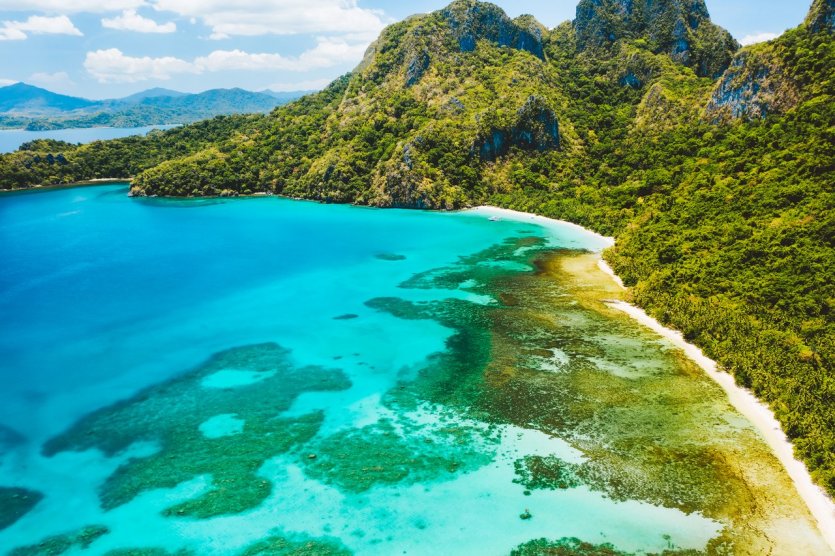 9- Popa Island, Panama
In Panama, Popa Island has some nice surprises in store for you. First of all that of being able to rent an island where there are superb small pink and ecological houses on stilts. You can take up to 16 travellers to enjoy this setting that brings colour to your eyes. Around it, there are mangroves and coral massifs to explore all day long on board a kayak or during a snorkeling session. When the sun goes down at the end of the day, nothing better than sitting on the terrace of the bungalow to enjoy the colours of the sky and their reflections in the sea.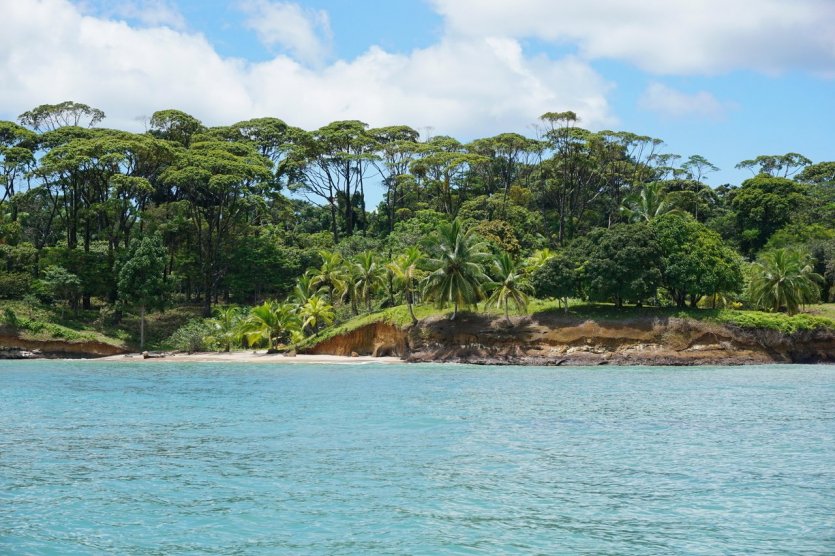 10- Coz Castel, Brittany
In Brittany also there is a private island full of charm to rent for a quiet stay! Then of course, you will have to wait until the heart of summer to sunbathe and swim, but after all, it can also be charming to get some fresh sea air and warm up inside a typical Breton house that can accommodate up to 10 people. The island is located on the Pink Granite Coast 200 m from the mainland. It can be reached on foot or by car at low tide, and at high tide you simply feel like you are at the end of the world. The place is quiet, preserved and original!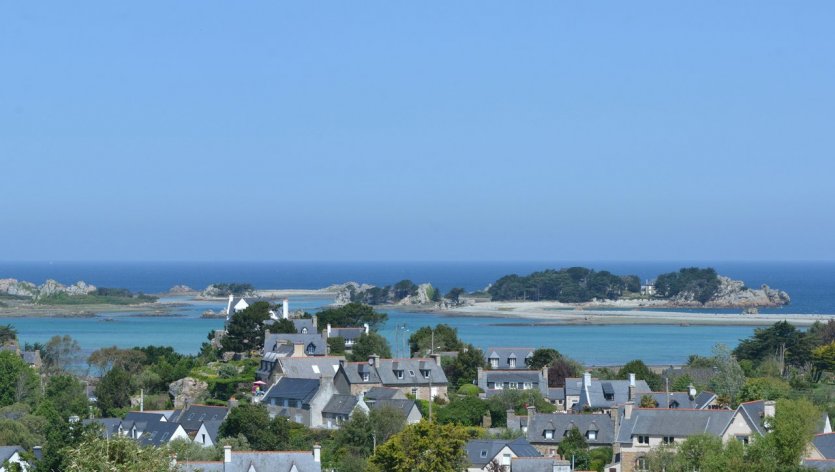 Learn more about Seychelles