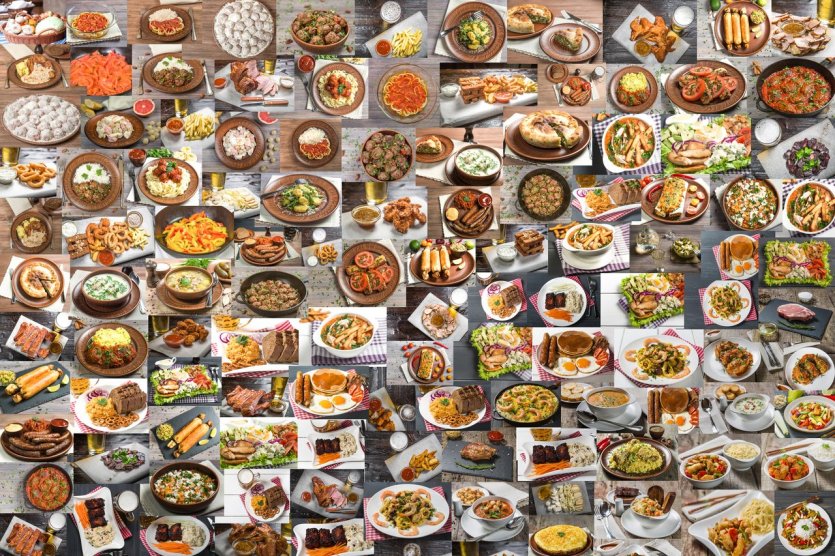 In France, social distancing measures linked to the coronavirus epidemic have been extended, for the moment until May 11th. The travel sector is obviously being hit hard by the containment, as the authorities have asked for travel to be postponed. So, spending long days at home, alone or with their families, many people are nostalgic for the freedom to travel the world and everyone is trying to find in their own way the possibility of escaping to other horizons. One can watch films, read books, watch all kinds of documentaries on the Internet, but one should not forget to think about gastronomy, which is often a must for travel. And yes, since you can still go to supermarkets and certain markets to stock up on food, this is perhaps the ideal time to try out new recipes and assemble flavours which, combined with background music, will take you far, very far away, but from the living room or dining room
Travelling at dinner time
Let's go to Brazil to start. If this great South American country is famous for its cities full of life, its beaches and the Amazonian forest, you can't put aside its gastronomy. The Feijoada is a true national symbol in Brazil. For those who have never heard of this dish, then confinement may be the perfect time to prepare and enjoy it. It consists of pieces of pork simmered in a broth with black beans, onions, parsley and chives. Brazilians eat feijoada with white rice, cassava flour and cabbage sautéed with garlic. The important thing not to forget: the orange slices that help with digestion. A good Brazilian samba playlist in the background and the whole family can sit down to dinner!
A trip to Senegal is planned for spring but will not be possible for several weeks, or even months... so to taste a little of this unmissable West African destination, the preparation of a yassa chicken is an obvious choice. The yassa is chicken legs that marinate for several hours with onions or that can be braised. The remaining onions are then fried separately with lime, vinegar, mustard and oil. For those who like it, chilli pepper is added. When the marinade is ready, the chicken is stirred in until it is hot and the meat is accompanied by perfectly cooked white rice. The advantage of this dish is that it is simple to prepare, no problem to find all the ingredients in your usual supermarket. It's been a long time since Youssou'N'Dour has been out of the speakers, so maybe it's time to adjust the sound and let yourself be carried away in an atmosphere that will warm the confined souls
A dish that should now delight vegetarians. The dal is a traditional Indian dish that is not lacking in flavor. It requires cooking lentils in water with turmeric. In a frying pan, chopped onions are sautéed with diced tomatoes, garlic and chilli pepper. The lentils are then gradually stirred in, the water added and then the finely grated ginger. Once everything is ready, this mixture is placed on a bed of basmati rice and chopped coriander leaves are carefully placed on top. A soft light, a few candles, a little Indian music and one lets one's nostrils get drunk with the smell of the spices that transport one moment in the lively streets of New Delhi
At the end of the week, it's sweetness by the way..
Confined weekends are not always easy. It is well known that sugar is good for morale. You shouldn't overdo it, but is there a more delicate way to travel from home than by preparing a few sweets to enjoy over a good drink? Desserts are pleasant to prepare as a family, it's an opportunity to introduce children to cooking and to share moments of complicity
With a playlist of country music, the family flies to the United States and prepares a carrot cake, an apple pie, a pecan pie in maple syrup or a Florida key lime pie, a nice variation on the lemon pie. We make a few banana-blueberry smoothies and then it's off to a fun rodeo
A fresh dessert now with Japanese pearls with coconut milk and mango. With the following ingredients: coconut milk, milk, Japanese pearls, icing sugar, vanilla bean, small ripe mangoes, grated coconut and fresh mint, there is enough to prepare a simple recipe, but rich in texture and taste. On a mixture reminiscent of our grandmothers' rice pudding, we place pieces of mango, grate a little coconut and add a mint leaf for the finishing touch. At 4pm, the taste buds lead straight to the land of the Rising Sun!
Let's end this sweet/savoury reading with Mlowza, a delicious Moroccan almond and orange blossom cake, cracked in appearance and covered with icing sugar. Don't hesitate to make them in large numbers as they are relatively small and melt delicately in the mouth. It is therefore not uncommon to feel like tasting several of them at the same time. As a matter of course, they are sublimated by the tasting of a good home-made mint tea. You log on to your favorite music application, then you play some traditional Amazigh rhythms to complete the atmosphere. Gastronomy, music, we travel by taste and in music from home, waiting to pack our bags again to explore the world