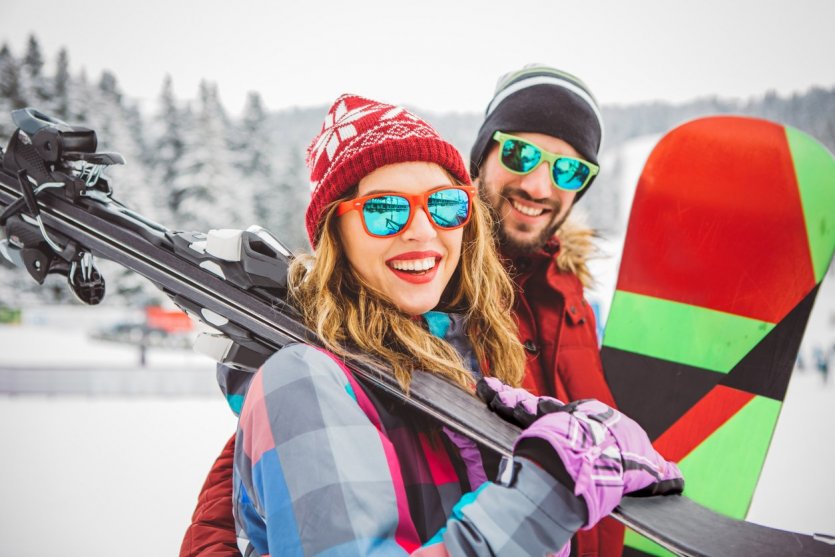 To start the year on the right foot, there's nothing like a little getaway! But where to go in January? Here are a few travel ideas to help you keep your spirits up, even in the dead of winter.
Where to go in January to get your energy back in the sun?
Going on vacation right after celebrating New Year's Eve is a good alternative if you want to escape the winter temperatures of the beginning of the year
If you want to go far away in the sun, Mexico is the place to be in January. We recommend the Pacific Coast of the country. With its breathtaking beauty, it enjoys a warm and sunny tropical climate that makes it ideal for marine tourism; in addition to the pleasures of the beach, it is also the preferred place for wave enthusiasts. Indeed, there are many famous surf spots. But the coast is also home to tropical forests and mangroves worthy of interest. All along this fringe of the Pacific Ocean, the seaside resorts of Puerto Vallarta orAcapulco are not far from beaches with small traditional wooden buildings and little visited virgin areas: it is for all these reasons that Mexico constitutes one of the best destinations to make at the beginning of the year.
In Asia, Malaysia is also an excellent idea to warm up under other latitudes! The undeniable asset of this country is the landscapes, those that a multi-millennial nature has shaped: a fascinating jungle, impressive tropical forests, theisland of Borneo where the famous orangutans live, without forgetting the heavenly island of Sipadan...
There are also other destinations in Southeast Asia and the Indian Ocean where you can go on vacation in January such as Reunion,Mauritius or Vietnam
Paradise lost in the immensity of the Atlantic Ocean, Cape Verde is also a beautiful sun destination for January. It consists of ten wild and mysterious islands, all different from each other and usually sunny in November. And good news, in Cape Verde, the beaches, of white or black sand, are often superb and virgin because of a still limited tourist frequentation. So why not consider Cape Verde for your next vacation?
In Africa, choose destinations with sunny weather like Morocco. Nature lovers will discover Morocco during a mountain trek in the Rif or on camelback in the Moroccan desert, surfers will enjoy the waves ofEssaouira and the rest of the Atlantic coast, lovers of fine sandy beaches will be delighted in Agadir, and those who prefer oriental-style idleness will happily bask in a riad in Marrakech and haggle in the souk next to Jemaa el-Fna square. As you can see, it is an ideal destination in January
Where to go in January to enjoy winter sports?
Majestic, grandiose, the Alps serve as a natural border between France and its Swiss and Italian neighbors. Present in nine departments, the French Alps, which culminate at 4,809 m with the Mont-Blanc, offer a multitude of tourist activities and it is always a pleasure to slide on the alpine powder in the middle of January!
Have you already been to the different ski resorts and slopes of the Alps? This year, for a real change of scenery, we suggest you go sliding on the powder snow abroad. The Principality ofAndorra, known for its cheap shopping, is less known for its ski resorts, yet it is a real good plan. Ski passes are cheaper, but meals and accommodation are also much cheaper! So head for the 300 kilometers of slopes in the resorts of Vallnor and Grandvalira for a low-cost snow vacation. You should even have a little money left over for shopping.
Another destination to go skiing at mini prices: Romania! We recommend the Romanian resort Poiana Brasov in the heart of the Carpathians and Transylvania, it is ideal for skiing, because it offers beautiful slopes equipped with snow cannons, which guarantees a good snow cover. It is not by chance that this region is called the "Romanian Alps".
Where to go in January for a change of scenery during a city trip?

To fill up on culture in January, head for Rijeka in Croatia. Located on the Kvarner bay, it has a rich heritage with a beautiful town square, Austro-Hungarian villas built in the 18th century and Gothic and Baroque churches. It also has interesting museums, including a brand new museum of contemporary art. If you want to have a weekend shopping spree at low prices, head to the UK! Of course, London attracts designers from all over the world, but there is also Glasgow... The charming Scottish city is the second most popular shopping destination in the country! For a festive getaway, Seville is a good idea in January. The temperatures are mild and the fiesta is on the agenda. Between its tapas bars and flamenco shows, it's hard not to have fun and that's the whole point of traveling to Spain. Even fans of alternative or electro sounds will find something to their liking in theAlameda district. Seville is the safe bet for Spanish fiestas at low prices.

In France, Bordeaux is also a good idea for a city break. Capital of the Bordeaux region and of the South-West, port city on the Gironde estuary, university and cultural city, it is a major tourist destination to visit. This prestigious city is distinguished by a perimeter classified as a World Heritage Site by UNESCO and architectural jewels such as the Saint-André cathedral and the Grand Théâtre. The totem of its Cité du Vin with its incredible architecture presents the world's wine riches through an innovative museography.
Where to go in January with your family?

Going away as a family can require a lot of organization and anticipation if you want to take full advantage of these special moments with your children. The search for advantageous formulas, the administrative formalities that are too important can put a stop to your desire to go elsewhere. Nevertheless, there are many ideal destinations for a family trip. The earlier you plan your trip, the more competitive the prices will be. If you want to avoid long trips and your teenagers like hiking, choose the south of Europe, fly to the Azores or Madeira.
Temperatures are milder there, but above all the sunshine is more important than in France, enough to get you back on track before February. For those who are looking for more exoticism in family and vacations in the sun. Head to Egypt and its many treasures such as Luxor in January. Although January is part of the high tourist season in Egypt, it is a good compromise to combine family vacation and discovery. There are indeed excursions and walks that are enriching for the whole family. Moreover, if you don't want to organize your itinerary from A to Z, many "all-inclusive" packages exist at very competitive prices.
Finally, if you are traveling with a baby or a young child, the Seychelles or Florida will offer you very pleasant moments of relaxation with your family in paradisiac landscapes. A change of scenery guaranteed!
You are now ready to leave in January, all you have to do is book.
You still don't know where and when to go? Don't panic! The "FlightDeal" tool, a flight comparison tool by "opportunity" from our partner Easyvoyage, offers you the best deals by analyzing the price history over the last 3 years, the quality of the flight, the weather of the destination and the calendar. You can also discover our tips on where to go in February.
You may also be interested in this article
Top 10 global destinations to get the best deals during the sales!
Getting there:
Find your cheapest flight in January - Compare
Get your car rental for the best price in January - Compare
Helpful:
Book your accommodation at the best price in January - Compare
Find a local agency for a tailor-made trip in January - Find
Find a cultural or sporting activity in January - Find