Powerful hello from the Congo River with its majestic banks and wild rhythm, deserted beaches of fine sand lined with mangroves, which are familiar with laterite gorges and intense reds in the south. Hello exuberant primary forests of the north, shrubby savannah as far as the eye can see from the Batékés plateaus, parks and animal reserves (Fouari Mountain Reserve, Nouabalé-Ndoki National Park) with few visitors and rich in rare species scattered throughout the country, including Brazzaville, the bustling capital where the country's political destiny is at stake, in contrast to Pointe-Noire l'industrielle, whose importance is elsewhere on the petrodollar side, are the two symbol cities.
Whatever his approach to the official Republic of Congo, or "Congo-Brazza" for his close friends, his breathtakingly beautiful lands invite the traveller to free himself from preconceived ideas, to clear the way, to break free from clichés to reach the heart of central Africa, deep and wild while touching with his finger the extreme vitality of a vibrant, engaging, philosophic, unique people, happy to live. This moral wealth, even the best tourist guide on Congo-Brazzaville, cannot accurately reflect it. So no more hesitation: the Congo, still unknown, deserves at least one trip!
What to visit Congo Brazzaville?
Suggested addresses Congo Brazzaville
When to go to Congo Brazzaville?
Before asking the question "when to go to Congo?", we must first ask ourselves "for what to do? ». If the trip includes travel, especially by road, the dry seasons are the most appropriate - the short dry season takes place in January and February, the long dry season from May to September. The shorter seasons (dry and rainy) are the warmest, with temperatures ranging from 30 to 35°C. The rains, especially during the short rainy season in March and April, manifest themselves as spectacularly violent storms. In conclusion, Congo can be visited all year round, but the most comfortable season in terms of climate and possible travel is undoubtedly the great dry season, even if, in visual terms, its milky grey sky with a few rays of sunshine makes it the least beautiful of the seasons.
Weather at the moment
Weather all year round
Congo is divided into three climatic domains (equatorial, sub-equatorial and tropical), and four seasons. The main rainy season, from October to December, is marked by very frequent rains and high temperatures (25 to 35°C). The short dry season, from January to February, is characterized by little (or no) rain and high temperatures (30 to 35°C). The short rainy season (March-April) characterized by frequent rains and high temperatures (between 30 and 35°C). The main dry season, from May to September, has very little rainfall and moderate temperatures (18 to 25°C).
Budget
In Congo-Brazzaville, the national currency is the CFA franc (FCFA). However, it is not the same currency as the one used in West Africa. Unlike other African countries, life is rather expensive in Congo, especially in Brazza or Pointe-Noire, and prices (food, transport, accommodation) are high (sometimes even higher than in France). The use of credit cards, outside hotels, is rather rare. It is therefore better to have cash on hand.
Procedures
A stay in Congo-Brazzaville requires a visa, in addition to a valid passport.

There are two types of visas, tourism and business, which are available in two lengths:
Tourism or business, short stay of less than 15 days, single entry: 55 €
.
Tourism or business, stay of less than 90 days and/or several tickets: from 110 €. On site, a new visa can only be obtained in a few days in Brazzaville.
The yellow fever vaccine is mandatory.
A form, to obtain the visa, to be completed is online on the website of the Embassy of Congo
Health
In Congo-Brazzaville, most parasitic, bacterial or viral diseases are avoided by following a few simple prophylactic rules. Be careful, some diseases, especially malaria, can occur after your return from vacation. As far as drinks and food are concerned, the water in Brazzaville and Pointe-Noire is monitored daily and does not present any danger, but the same is not true for the rest of the country. Some precautions should be taken: boiled or filtered water, permanganate tablets, 2 to 3 drops of bleach per litre or mineral waters. For food, do not eat raw vegetables, salads or fruit that have not been properly washed. As a preventive measure, take an anti-diarrheal medication with you. To travel to Congo, the yellow fever vaccine is mandatory and it is strongly recommended to be up to date with vaccines against diphtheria, tetanus-polio, typhoid, rabies as well as viral hepatitis A and B.
How to go to Congo Brazzaville? Our advice & tips
Organised trips

Going alone

Moving around
The offers for Congo are mainly focused on the natural aspect of the country: visiting country parks and reserves, the Batékés plateaus and other wild regions, discovering local fauna and flora. Many solidarity and ecotourism stays are also organized to live close to local populations
Discover our selection of travel agencies for this destination
Going alone is possible. You can, from home, organize the main lines of your trip: duration, what you want to do, take your plane ticket and imagine a tour. However, you will not be able to easily finalize the details: frequent changes frequent days and hours of domestic flights, flight, boat or train schedules, changes in management on site...
Plane, train, or boat: one thing is certain, you have to be patient to move around Congo. Even if, due to oil and partnerships with other countries, the transport network is becoming more dense, punctuality is not always the order of the day
By car, the northern road is entirely paved, as is the one between Brazzaville and Pointe-Noire. For any trip in the bush, the 4x4 is a must: it is recommended to take a driver and travel in convoy.
Prepare for your trip Congo Brazzaville
Transportation
Book a ferry

Car Rental

Taxi
Accommodations
Find a hotel

Holiday rental
Services / On site
Book a table

Activities & visits
Congo Brazzaville travel inspiration
Pictures Congo Brazzaville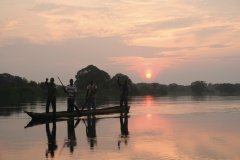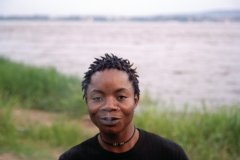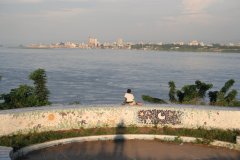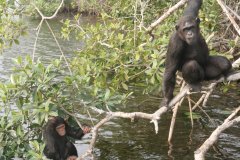 Discover Congo Brazzaville
Practical information