With Ghana to the east, Benin to the west and Burkina Faso to the north, overlooking the Gulf of Guinea, Togo is a very small state in West Africa that leaves great memories to those who venture there! The Togolese tourist guide invites us to explore the diversity of Togolese landscapes and cultures, starting with "Lomé la belle", the capital of the country known for the many floors of its Grand Market, its fetish market full of voodoo talismans, but also for its endless nights of celebration. Moving away from the coconut-lined beaches of the coast, you can access the plateaus, waterfalls and green mountains of the interior, dotted with towns and villages, each more welcoming than the next. In the north, we discover the savannah region, before reaching the Nok caves, on the Burkinabe border. Wherever you are in Togo, you are never alone, there is always a good soul to ask you if everything is fine, if you have arrived safely. Welcome! Welcome!
When to go to Togo?
If you are wondering when to go to Togo, learn here that the country is subject to two seasons: the dry season, from October to March, and the rainy season, from April to September. Togo is, however, pleasant all year round. While each season offers different attractions, the best time to travel to Togo is certainly from November to February, taking into account that during December and February, the country can be covered by a kind of fog due to desert winds, called harmattan. March, April and May are among the hottest months of the year. They are immediately followed by the rainy season which lasts until October. The rainy season is also not an obstacle to travel, as these rains, although heavy, are often temporary. The vegetation at this time of year is particularly lush, but some tourist sites are becoming difficult to access. Let us also note this highlight of the Togolese agenda, the Festival of Black Deities. This annual international festival is usually held in December. Four days are devoted to cultural festivals around voodoo beliefs in the localities of Lomé, Aneho, Klouvidonou and Glidji (45 km south-east of Lomé). This festival welcomes fans from Haiti, Brazil, the USA, Côte d'Ivoire and Benin. This festival was created by the Acofin association. In 2015, the 10th edition took place. So when to go to Togo? All year round, with a preference for October and November
Weather at the moment
Weather all year round
Temperatures in Togo are around 25°C all year round. While there is only one dry season and one rainy season in the central and coastal regions of Togo, there are two in the north: two rainy seasons (March-July and September-October) alternating with two dry seasons (November-March and August-September). But whatever the weather in Togo, it is never unpleasant
Budget
It is the CFA franc that is in force in Togo. If the cost of living is relatively low for Westerners, it is important to insist on the term "relatively", because very often the visitor seems surprised by the final cost of his trip. The budget increases quite quickly as soon as you travel (hotels, restaurants, car rental, guide) or bring back a few presents. It is therefore important to remain attentive to the budget and to prepare your trip to Togo
Procedures
Nationals of countries outside ECOWAS (Economic Community of West African States) must be in possession of a valid passport with a short-stay entry visa. This visa may be obtained from the diplomatic and consular representations of the Togolese Republic or, in the absence of a representation, from the French, Belgian, Swiss or Canadian embassies or consulates. A seven-day visa can be obtained at the entrance to the country for 10,000 CFA francs. These visas, issued for a stay of 48 hours or seven days, can be extended (up to one month) in Lomé to the National Gendarmerie, Passport Service (GTA-C2A building). The vaccination record is mandatory on arrival, so it is strongly recommended to be vaccinated against yellow fever before leaving for Togo.
Health
It is mandatory to be vaccinated against yellow fever to go to Togo. Vaccines against tetanus, diphtheria, polio and hepatitis A (unless immunized) are also essential. The most frequent health problems in Togo are diarrhoea, airway infections and skin diseases. Fever outbreaks can be a sign of malaria. It is indeed frequent to be bitten by insects, some of which transmit diseases (such as malaria) that may only become apparent after the return. Moreover, insect bites are easily infected in tropical environments, it will be necessary to be attentive to small bumps and to take care to avoid bites mainly by a correct clothing cover. Water is not drinkable in Togo: bring mineral water bottles.
How to go to Togo? Our advice & tips
Organised trips

Going alone

Moving around
There are travel agencies specialising in organised tours in West Africa and Togo. These service providers mostly have trusted relationships with local partners and are able to offer attractive rates. You can therefore easily find a structure that can offer you a suitable itinerary, whatever the duration.
Discover our selection of travel agencies for this destination
From Western Europe, a return trip to Lomé will cost you between €450 and €1500, depending on the season and above all on the booking times (the earlier the better). Depending on your point of departure, it is sometimes interesting to land in Dakar (Senegal) or Abidjan (Côte d'Ivoire) and then take another flight to Lomé.
In Togo, public transport is well developed, as it is the only real means of transport between the main cities. Taxis are also a popular means of inter-city transport. In the city, they are becoming increasingly rare in favour of motorcycle taxis, called zémidjans, which are faster and cheaper. If you want more autonomy, as the roads are in rather good condition, you will opt for a rental vehicle. With driver if possible.
Prepare for your trip Togo
Transportation
Book a ferry

Car Rental

Taxi
Accommodations
Find a hotel

Holiday rental
Services / On site
Book a table

Activities & visits
Pictures Togo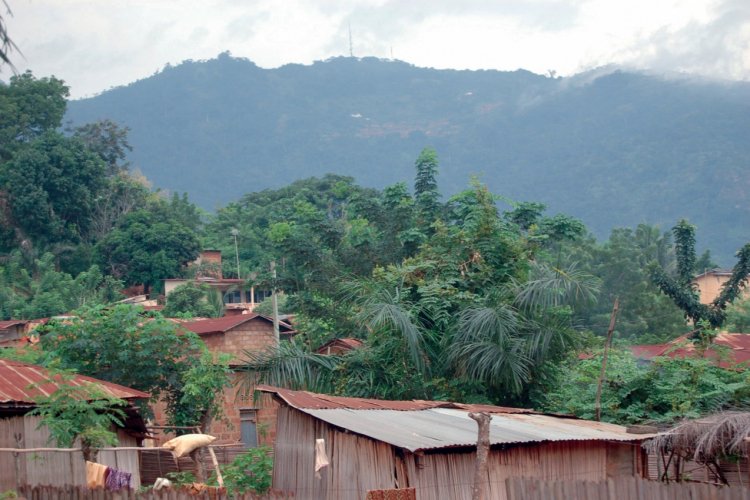 C. THARREAU - Association 1,2,3 Déclics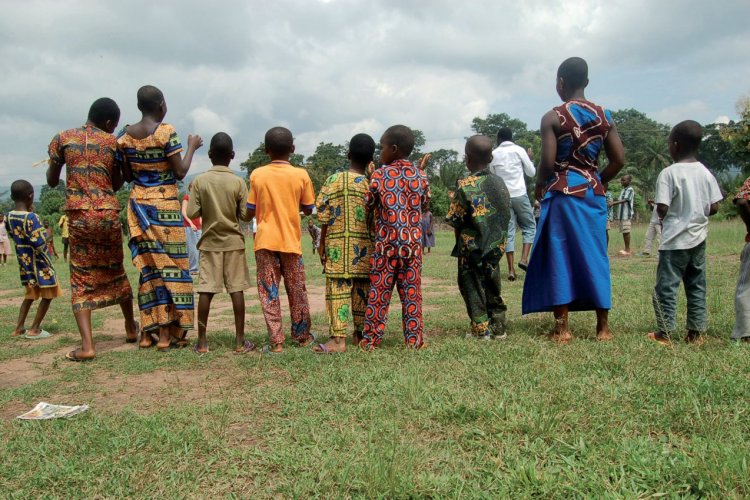 C. THARREAU - Association 1,2,3 Déclics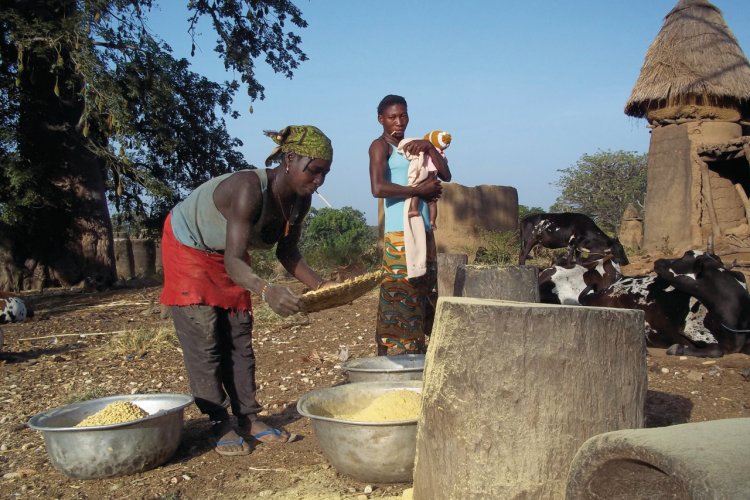 Talatah FAVREAU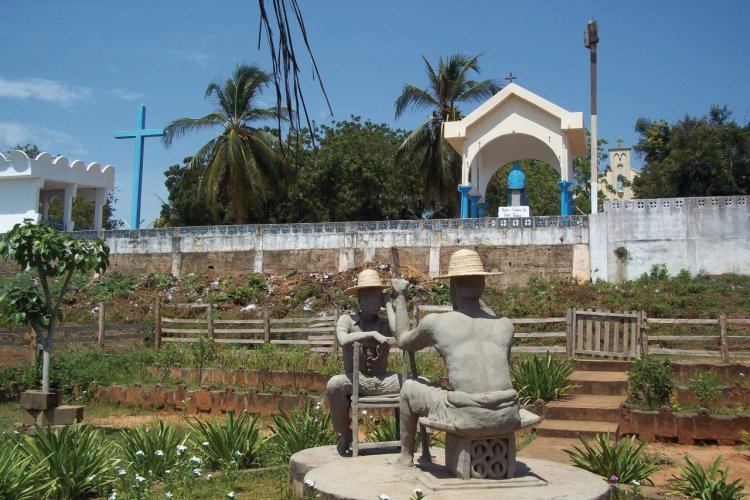 Talatah FAVREAU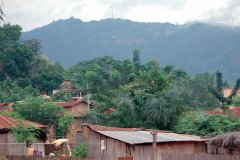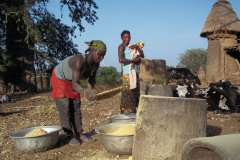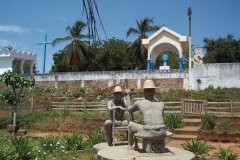 Discover Togo
Practical information