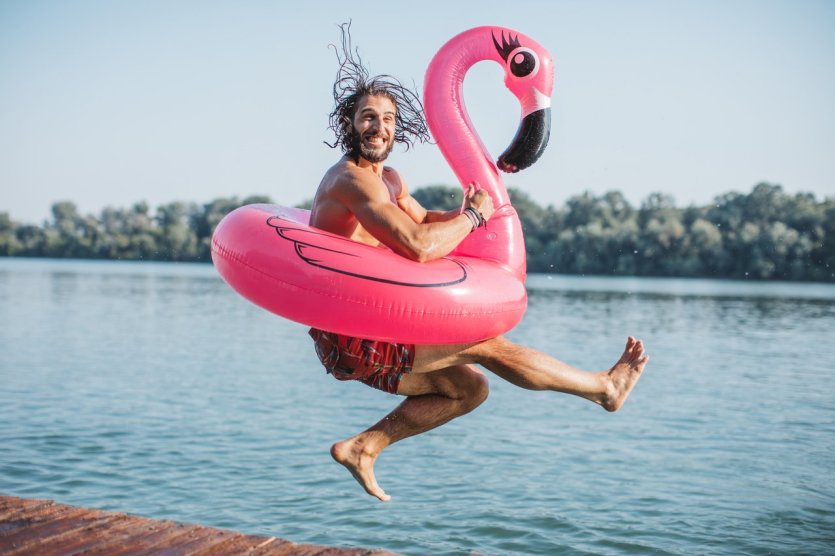 You've earned them! They're coming and you're already dreaming about them to relax and recharge your batteries, to plan interesting visits and good restaurants. In short, everything that vacations are made for. A few preparations will allow you to leave with peace of mind and make the most of your days off, by the sea, by the pool, in the mountains, in Asia or elsewhere. Objective: farniente and pleasure, discoveries and nature and/or culture immersion. Put some CBD in your luggage for more relaxation!
The best vacations are prepared in advance
You have the foresight to make the most of your vacation, without having your stay spoiled by administrative, financial or other hassles. You have booked your accommodations in advance, even your shows and visits. If you are going by car, you have checked the condition of your vehicle, the validity of your insurance and put your driver's license in your takeaway papers. You have planned your itinerary, avoiding black days. In your luggage, you take clothes adapted to your destination, to its climate as well as to its habits and customs.
Make some checks and purchases before leaving
You have organized with your neighbors the watering of your plants and the care of your cat during your absence. You've thought about sunglasses and bathing suits, prepared reading material and games. You've stocked up on your favorite morning tea and your first aid kit is up to date. There will still be room for a little pleasure luggage with a few trendy CBD-based products that will contribute to your well-being and relaxation. These pleasure products are now available in a wide variety and are of good quality if you contact a specialist. So it is with Greeneo, a brand of products based on French CBD that deserve your trust. You will find at this online seller, which is established in Paris, the classic oils to be ingested and the liquids to be vaporized which you can stock up, because on the spot you are not sure to find the same quality
Vary the pleasures by taking in your luggage caramels and small candies

To liven up the trip to your vacation spot, suck on a Greeneo CBD caramel with fleur de sel or a small CBD candy available in 3 flavors, mint, honey or raspberry. To freshen your breath and give you a little boost chew a CBD gum with mint. Dare this new anti-stress reflex. With 20 mg of cannabidiol (CBD) per gum, without sugar, enriched with vitamin B6 and magnesium, this chewing gum helps to reduce fatigue and your daily well-being. Of course for children and pregnant women, provide other sweets.
Even beneficial cosmetics and balms
You will certainly not forget your toiletry kit, with hygiene products and cosmetics. The opportunity to test those elaborated by Greeneo by integrating CBD: lip balm, deodorant, relaxing fabric mask for the face with CBD and moisturizing hemp oil. We love the claw balm with cold pressed hemp seed oil, coconut oil, shea butter, cocoa butter, vanilla, rosemary essential oil and cannabinoids. A concentrate of benefits ideal for your post-exercise massages if you have planned a sports vacation with hiking or cycling.