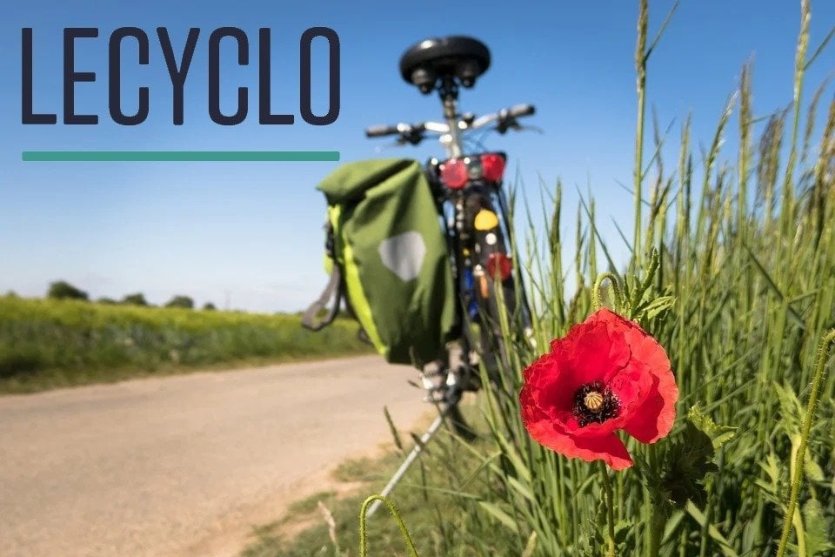 Cycle tourism attracts more and more holidaymakers every year. This new mode of ecological travel, inexpensive and free of all time constraints, is as good for the body as it is for the mind. Far from the hustle and bustle of cities and polluting modes of transport, travelling by bike offers a real moment of peace. By bike, you can visit a lot of tourist places and also discover little hidden paradises off the beaten track. But for some people, bicycle tourism is still little known and an essential question arises: how to organize such a trip? Here we give you the keys to prepare your cycling trip and make it an unforgettable experience. Two elements are essential: choosing the right bicycle touring equipment and planning an itinerary adapted to your needs.
What is a bicycle trip like?
A bike tour is an original tourist experience that consists in discovering new regions around a cycling route. The goal is not athletic performance but rather the contemplation of landscapes, adventure and the freedom to manage your time as you wish. With cycling, there is no rush. You take your time and organize your day as you feel it. In general, we travel with our sleeping bag and tent, and we sleep in camping for more freedom. But for those who like comfort, it is also possible to sleep in a youth hostel, in a hotel or to use the famous application for renting private accommodation. The routes can be done over a few days, a week or several months depending on the desires and availability of each person. One-day itineraries can also allow you to discover regions close to your home
Cycling can be done alone, with family or friends. On the road, you will have the opportunity to meet other travelers coming from the opposite direction who will be able to share their experiences with you and recommend the best places to visit along the way. As for the route to follow, you don't need to have a sense of direction. Many mobile applications guide you along your bike routes, which are also very well marked in France.
What is the essential equipment for a bike trip?
In order to have a successful trip by bike, it is essential to equip your bike properly. First of all, you must choose good panniers to carry your things. These must be waterproof and large enough to hold everything you need. The classic method is to equip your bike with a rack and then attach two rear panniers. If you need more storage space, you can add two front panniers. Then it's a matter of getting your stuff on the bike in the right place. For example, bulky items such as a tent or mattress can be secured to the top of the rack with turnbuckles. In the panniers, you can keep your clothes, mini camping dishes, a headlamp and other travel essentials. In addition, other bike accessories are very useful such as water bottle holders that allow you to carry water bottles by attaching them to the frame. Then, to follow your route easily, the smartphone and map holders are installed at eye level and thus improve comfort during your rides.
In addition to comfort, bicycle safety is also an essential parameter to take into account when preparing your trip. You should check the lights on the front and back of the bike. You can also bring a yellow vest to increase your visibility in case of bad weather. Not forgetting the not obligatory but indispensable bicycle helmet! A complete repair kit is also essential for bicycle touring. Opt for a puncture repair kit and a pump to inflate your tires to the right pressure. Finally, it is advisable to equip yourself with a good quality anti-theft device to park your bike safely.
Plan a suitable route for your bike trip
To choose the right route, you must adapt it to your desires and physical abilities. For beginners or people who are not used to doing sports, a three-day itinerary over a hundred kilometers will be well adapted. For sportsmen, you can easily aim for more than 50 km per day. Be careful to take into consideration the difference in altitude of the route. Indeed, 5 kilometers on a flat coastline does not represent the same effort as 5 km of hills in the mountains. As far as the route is concerned, we choose it according to what we want to visit. What region do you want to discover? Where are the points of tourist interest? Are you more interested in monuments, vineyards or beaches? Would you like to take a day break in a medieval village or by a lake? You should also check the availability of campsites, hotels or other accommodations according to your preferences. Beware also of the weather! A stormy night will probably be more pleasant to spend under a roof than in a campsite.
Here are some ideas to inspire you. For example, the Yvelines region offers many cycling loops that can be done in a single day. These routes allow you to enjoy a well preserved fauna and flora despite their proximity to the capital. For a longer trip of about a week, discover Burgundy on the tracks of an old railroad that stretches over 664 km and is now equipped for cyclists. Finally, there are many bicycle routes in France that have the advantage of being signposted so that you can discover our beautiful country on the strength of your calves!