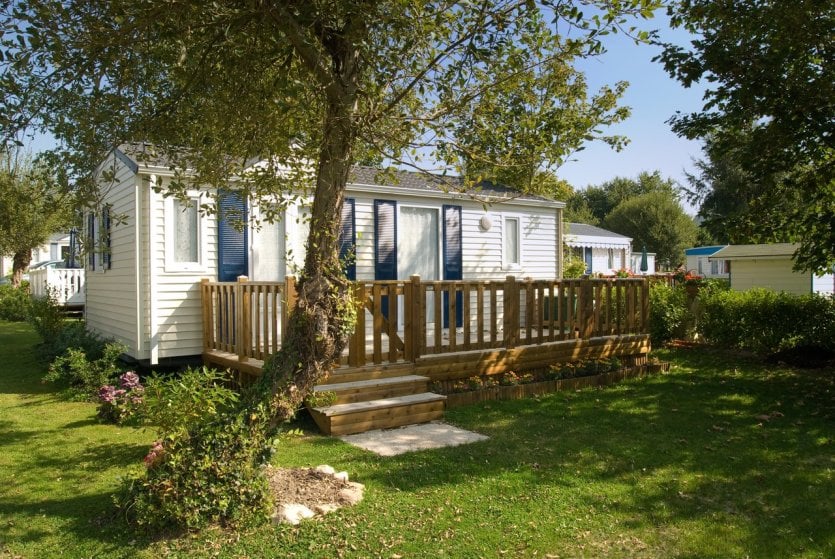 In the campsites, mobile home rentals are very successful. These small dwellings, often rectangular in shape, offer the comfort of home, but on vacation! They have a fully equipped kitchen, a living room, a dining area, bedrooms, toilets, a bathroom and a terrace with garden furniture to enjoy the sun. For camping enthusiasts, this is a way to simplify life. No need to bring tents and equipment that take up a lot of space in the car. But unlike some vacation rentals and houses made available by individuals, it is imperative to think of putting in the suitcase some items that we will not find on site. Let's review in this article.
Take the necessary for the rooms
In hotels, vacation rentals and other houses and apartments rented by individuals on platforms, you will find almost systematically in the accommodation the necessary to sleep. By this we mean bed linen. In mobile homes, pillows, comforters and bedspreads are available, but you must remember to bring along a set of bedding for each room (fitted sheet, pillowcases, etc.), as well as comforter covers. This is essential to avoid being surprised and having to buy what you need on the spot. And then, depending on the place you are going to, the nights can quickly get cold and you have to be careful not to catch a cold and to stay in shape to enjoy your vacation to the fullest!
Be careful, it is possible that some campsites do not provide blankets. So be careful and look at the details on the website when you rent. In case of doubt, don't hesitate to call the reception to ask for information.
Do not forget the bathroom linen
The bathroom is the other room to which you should pay attention when you go on vacation in a mobile home. Toiletries are sometimes offered as an option, but to save money, the best thing to do is to bring your own towels, with towels for each member of the family, washcloths, and an element that we don't often think about, but which is infinitely practical: the bath mat.
Be careful too, the mobile home is not a hotel room or samples of shampoo and soap are provided by the establishments. So we think to put what we need in the toilet bag: shampoo, shower gel, toothpaste, toothbrush, deodorant, sun cream and moisturizer if we leave in the middle of summer.
And in the kitchen?
The advantage of renting a mobile home is that you don't need to bring your own dishes. On the other hand, you should not forget to take the necessary things to clean the house during your stay. So, think about the washing-up liquid, the sponge, the dishcloths (better to bring two or three), a scouring cream and a floor cleaner. You always have a better vacation when you come home to a clean place at the end of the day. And then you can get the whole family to contract in the morning to clean and tidy up. The mobile home is a small space and it doesn't take much time.
Another important product not to double in the suitcase, the laundry.
Think about leisure activities
Most campsites are equipped with recreational facilities and spaces. There is often a swimming pool, petanque courts, playgrounds for children, and possibly a volleyball or tennis court. But if this is not offered by the campsite, it can always be useful to take with you two or three board games, paper, pencils, a ball and a badminton kit for example. Here again, it is best to find out what the campsite has to offer before you leave. The websites are always very complete.