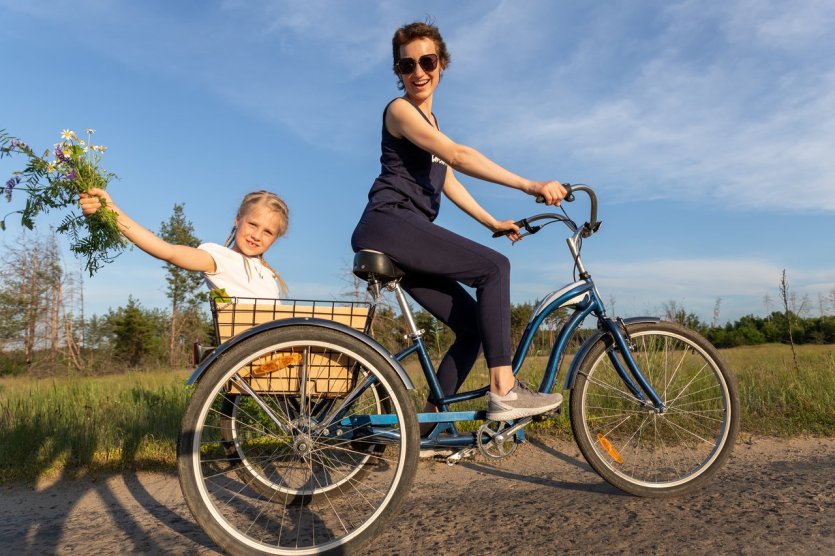 Nowadays, many households leave their cars in the garage once they are on vacation and opt for soft means of transportation to get around, to do the shopping or to go for a walk. Among the equipment favored by couples, families and groups of friends, there is of course the bicycle. But have you ever heard of the electric tricycle? This three-wheeled bike has all the advantages to become your future favorite companion during the vacations!
Why choose an electric tricycle to travel on vacation?
There are many reasons to take an electric tricycle on vacation. Whether you carry it on a bike carrier or install it in your motor home, it will be used every day during your stay to go to the market, visit the surrounding area and go to various sites of interest (villages, beaches, museums, heritage sites, etc.). The electrically assisted tricycle is very easy to use, on the one hand because it is equipped with three wheels that offer excellent stability. Teenagers, adults, elderly people or people with a precarious balance due to a life event, everyone can take advantage of this very comfortable way of getting around in total safety. At Damius, the electric tricycles are made in France. Robust, they are equipped with all the elements allowing to pedal in total serenity (lights, rear indicators, horn, mudguards and other turning handles to change speed). The electric assistance allows you to ride without difficulty, and thus to face with ease slopes and difficult paths. On vacation, we also appreciate the basket at the back, which offers space to put the groceries we went to the store or the local market.
If the use of an electrically-assisted tricycle is widely recommended on vacation, it is first of all because it allows you to maintain a sporting activity outside, and the health benefits are no longer to be proven. Then, using a tricycle allows you to plan nice rides with other people, and to take bucolic paths leading to beautiful countryside corners, whether you are at the sea, in the mountains or in any other rural area. And let's not forget that riding an electric tricycle on vacation limits the carbon footprint and contributes to the protection of the environment. The advantages are such that it is hard to do without it, even when you get home!
Don't forget to equip yourself well
We don't always think about it, but for reasons of safety and comfort on the road, it is advisable to wear appropriate clothing and to be well equipped for the practice of the electric tricycle and the bicycle in general. Starting with thermoregulatory clothing, which helps regulate body temperature and evacuate perspiration generated during exercise. Technical clothing is therefore not to be neglected, with long-sleeved shirts for winter and short-sleeved shirts for summer. You should also think about thermal gloves, which are very practical to prevent your hands from slipping on the handles in summer and to protect you from the cold in winter. The cuff will also protect from the cold, but also from sunburn when the UV indexes go away. It is also necessary to think about the shoes, which must be adapted to the practice of cycling. There are special cycling shoes that offer a good grip on the pedals and avoid skidding.
Other essential equipment includes a helmet and underhelmet. We use a helmet to protect ourselves from falls of course, but the underhelmet is also recommended for a good evacuation of humidity and to protect from the cold. Finally, it is impossible to ignore sunglasses. If they filter the sun's rays which can quickly dazzle you on the road, they also block flying insects.