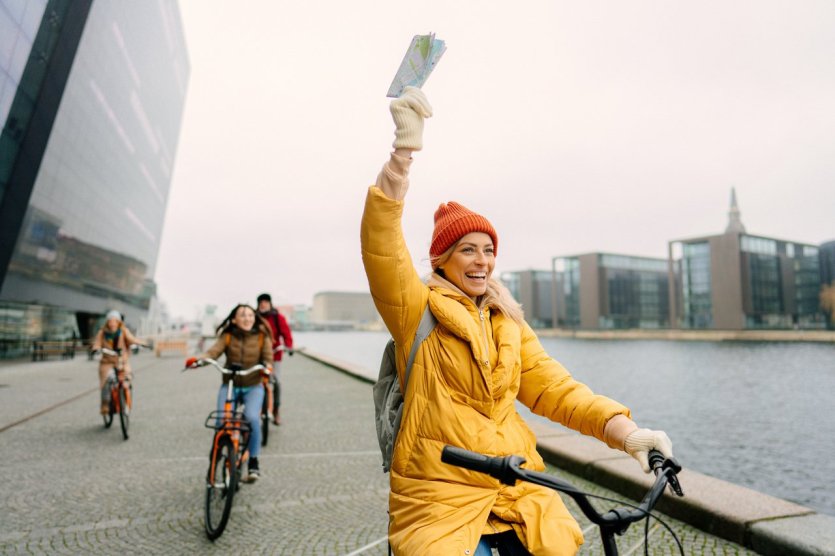 The tourist guide profession is often of interest to those who are passionate about travel, architecture, culture and the history of a city, region or country. It is a job that requires the transmission of knowledge and that demands to be perfectly at ease in the contact with others. The mastery of one or more foreign languages is widely recommended. Are you attracted to the field of tourism and would you like to become a seasonal tourist guide on your own? Or perhaps you would like to complete your working time by guiding groups for a few hours a month under the micro-business regime? But by the way, is it possible to become a tourist guide as an auto-entrepreneur ?
Tourist guide and micro-enterprise : is it possible ?
First of all, let's specify that there are no studies or diplomas that specifically prepare you for the job of tourist guide. Of course, as for the job oftravel agent, which often requires it, a BTS in local tourism animation and management will always be a plus, but the job of tourist guide is also open to people who have studied history, geography or art. If these courses are in no way an obligation, having a solid general culture and a detailed knowledge of the territory(ies) where you wish to practice is a given. How could it be otherwise when you wish to transmit to travelers all the richness, anecdotes and subtleties of a city, a department or a region, in France as well as internationally?
To all those who wonder if it is possible to be a tourist guide as a self-employed person, the answer is yes! It even concerns the majority of guides, and very few are salaried. An important thing to know about the tourist guide profession is that being a seasonal job, the income is often irregular. It is a profession that can be practiced to juggle another seasonal activity, but it can also complement a part-time job or secondary studies.
Becoming a tourist guide as an auto-entrepreneur is simple, and the Pôle auto-entrepreneur website allows you to practice this profession in an extremely fast way!
How to quickly become an auto-entrepreneur and start the tourist guide profession ?
It is very easy today to obtain the status of auto-entrepreneur. The conditions are to be of age, to have an address in France and not to be already self-employed. Once connected to the website, the future freelance tour guide accesses an online form that he/she has to complete. The form contains information about the applicant's civil status, date and place of birth, nationality, email address and future activity. Once the application is finalized, the file is processed in less than 24 hours. The person is then notified by email and SMS when the auto-entrepreneur status is confirmed and operational. Note that the SIRET number communicated is essential to exercise and invoice future services. The independent tourist guide must also pay social contributions on his income.
As soon as the status of auto-entrepreneur is obtained, the tourist guide can start to canvass the structures to constitute a clientele with which he will work. It is advised to approach tourist offices, travel agencies, hotel groups or any tourist structure offering guided tours. But the freelance tour guide can also create his own tours and market them to his personal clientele of travelers. This requires an additional investment, since you have to create your own communication materials and know how to attract customers.
Here is all the useful information you need to know to become a freelance tour guide and make your passion your job