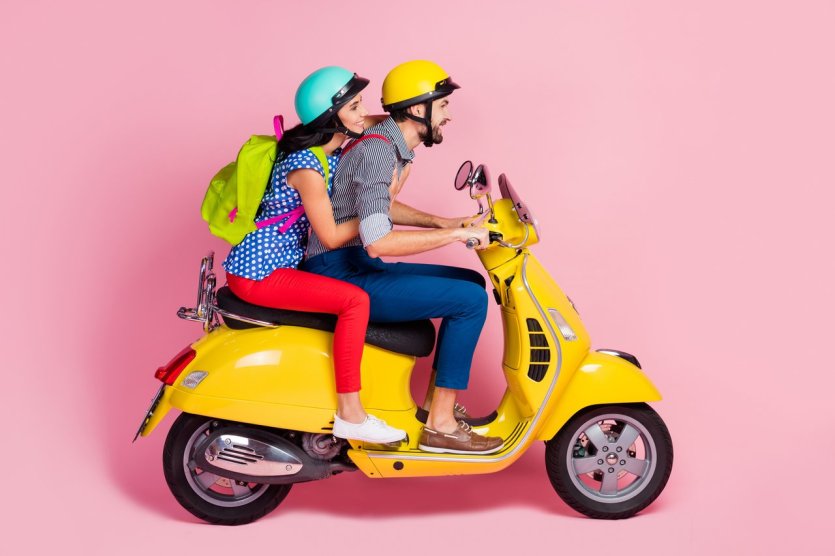 When preparing the future holidays, we think first of all about booking train tickets and accommodation. However, we sometimes forget to think about how we will get around on the spot. However, it is essential to find out about the public transport network and other car rental possibilities, in order to get to places of interest far from the hotel or holiday home. For those who are afraid of the crowds on public transport and want to do without a car, it is highly recommended to rent an electric scooter. This means of transport has many advantages, and it can even be clearly stated that it is the ideal companion for getting around during your stay.
The electric scooter is economical
Renting an electric scooter at your holiday destination is much cheaper than renting a car. In addition, by choosing an electric vehicle, you avoid fuel costs. Remember that cars with internal combustion engines are still the most widely rented vehicles on holiday. And with an electric scooter, there is always a way to avoid parking fees.
If this type of two-wheeler is less expensive to rent, it is the same thing for the purchase. So, for those who would like tobuy an electric scooter once they get home to use it on a daily basis, the budget is lower than for a car.
A convenient way to get around
Another strong argument to convince vacationers to rent an electric scooter during their vacation is that it is an infinitely convenient way to get around. Especially in big cities, where public transport is overloaded and it is always very difficult to find a parking space when travelling by car. With the electric scooter, you avoid transport that rarely takes you to the place you want to go. You can also avoid driving around for hours and end up parking at the other end of town. And then, with the electric scooter, it is easier to get through the traffic jams, which are often numerous during the high season. On holiday, time is precious and every minute counts!
A more ecological vehicle
By taking the decision to rent an electric scooter during the holidays, you take a step towards ecology. This vehicle is much less polluting than a scooter or a thermal car. The latter emit a large amount of carbon dioxide into the air, as well as a large number of fine particles. We all know how important it is to take action to protect the environment and that every action counts. And this also applies to our attitude during the holidays, when we tend to travel a lot to get from one neighbourhood to another, from one beach to another or to visit a monument or a peaceful corner of the countryside. Renting an electric scooter contributes to the development of a more responsible tourism. With such arguments, it is not surprising that studies on electric scooters indicate that this market is constantly growing
The joy of enjoying the countryside more
Finally, when you ride an electric scooter, you get the same feeling as when you were riding a motorcycle, with your hair blowing in the wind. Along the coastline, on mountain roads or in the middle of a green valley, the electric scooter allows you to enjoy the scenery more. In addition, it is much easier to stop on the side of the road, while being careful, to marvel at the nature and take some pictures.
And the electric scooter is very easy to handle and drive. No difficulties in sight. So, are you ready to go?