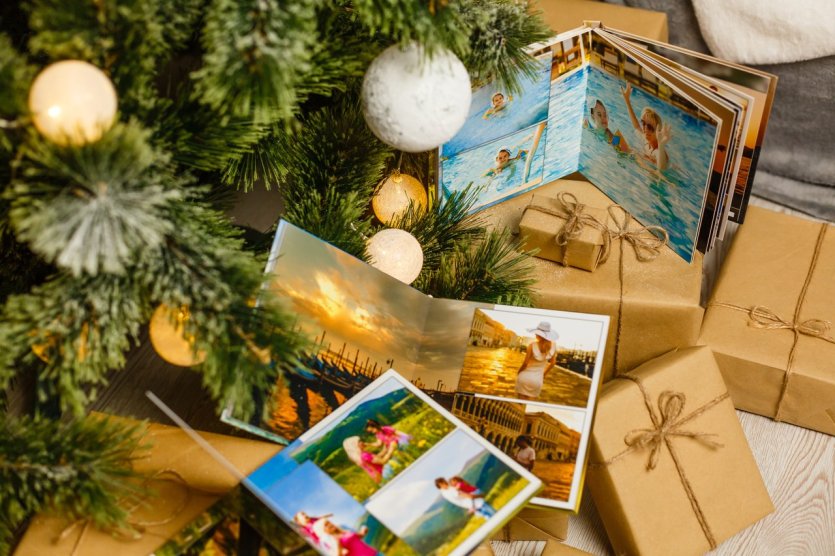 The end of year celebrations are approaching and it's time to start thinking about the gifts we're going to give. And if this year, to stand out, we used our best travel photos to create a gift that our loved ones will enjoy looking at again and again: a photo album! We all have great photos of our excursions in France or around the world that are sleeping in our smartphones and that deserve to be printed! Cheerz, your easy printing website, allows you to create a personalised photo album in just a few clicks from the website or its application, which will be passed from hand to hand and will be an opportunity to evoke sweet memories.
Why give a travel photo album at Christmas?
We often waste a lot of time thinking about what to give our loved ones for the holidays. So much so that we often end up choosing a banal gift. However, there is a very simple way to please your partner, a family member or a friend, by creating an online photo album, which will bring together the most beautiful images of a trip that we have taken together. Why give a travel photo album for the holidays? Simply because it's an opportunity to go back to your most beautiful shots of cities, landscapes, monuments and selfies that got lost among the many photos in your gallery. Then, because it allows you to create an original and emotional gift!
The travel photo album is an object that you keep with you for a long time and that you will enjoy looking at again and again to remember good times. When you open your gifts, you can discover the personalised photo album and then leaf through it together, bringing back a multitude of anecdotes. The photo book is the perfect gift.
How to create a travel photo album easily?
Gone are the days when you had to dig through old photo albums and try to find lost photos to create a photo album. Today, smartphones are our best friends when we go on a trip and we have to admit that it's very practical to have quick access to our most beautiful pictures.
The advantage of creating an online photo album is that it takes very little time, and the process is simple and intuitive. Once connected on the Cheerz website, or on the application from your mobile, you choose the category (photo album), the format and you can select the images of the trip(s) concerned. You can create a really nice object by choosing a soft, hard or window cover. It is also up to you to give a catchy title and to write captions on each page.
And why not take the opportunity to add another little surprise?
The personalised travel photo album is a really original way to give pleasure. For those who want to complete their album with another object, Cheerz offers the possibility to create a magnet, a wall decoration or even a puzzle from your most beautiful photos. Creating a photo album is just as easy as creating an online photo album, everything is done via the website or the application.
Creating a photo album on the theme of travel allows you to let your imagination run wild. You can easily create it from home in your spare time, and it's always better than browsing through crowded shops for hours. Because each photo tells a story, and because giving a personalised photo album is a great way to spend time with family and friends, this object has everything it takes to become the star of gifts under the tree in 2021.