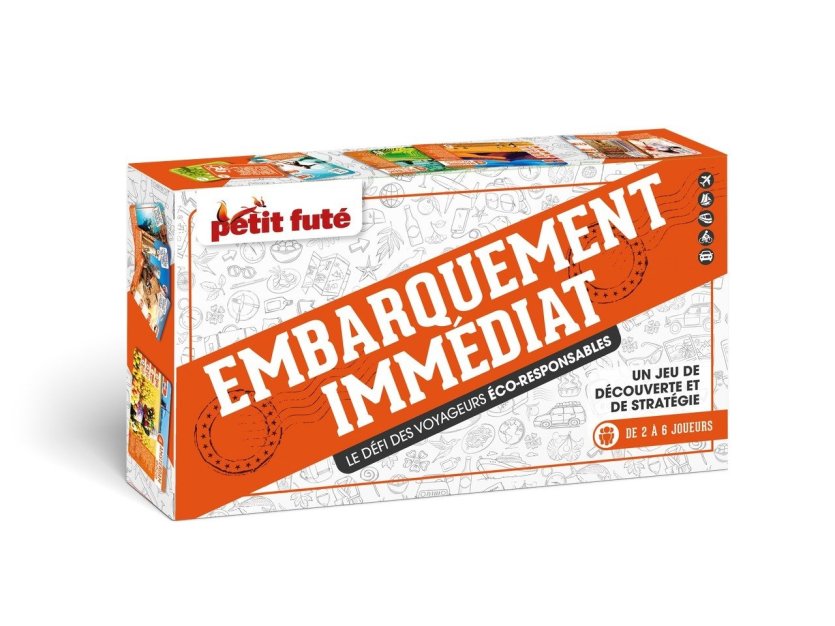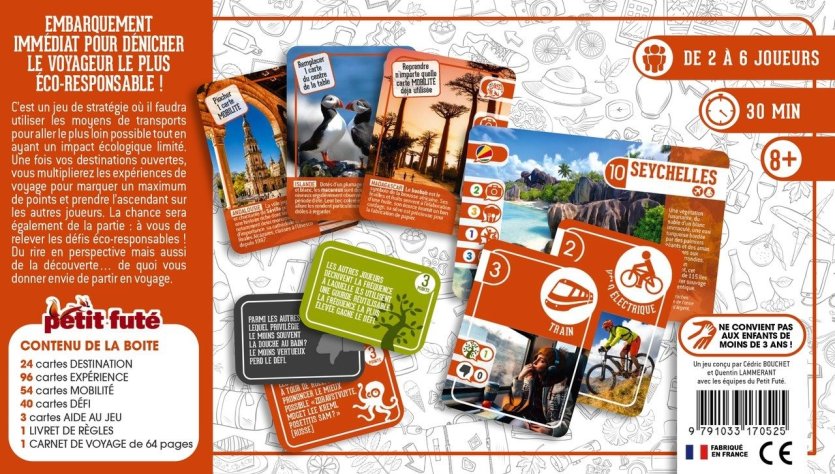 As the Christmas holidays approach, Le Petit Futé is offering a new board game that should delight both those who like to get together to play and travel lovers. The objective: to find the most eco-responsible traveller among the players!
How does the game work?
Immediate boarding, the board game of the Little Wise Guy around the world of travel can bring together 2 to 6 players from 8 years old around the table. Their objective is to use the means of transport available to them, including car, bike, train, plane and boat, to visit one of the 24 destinations on offer while keeping a close eye on their ecological impact. Once a destination is opened, and remember that the goal is to open 3 first, players multiply their travel experiences. These can be visits to monuments and museums, sports sessions, gastronomy or art and culture. All these experiences are worth points, and you have to collect as many as possible to take the first place. However, you must always be careful to manage your carbon footprint as much as possible.
During the game, many eco-responsible challenges are to be taken up. So even if it's a game where you have to think, luck is also part of the game! Card combinations, twists and turns, Instant Boarding is much more than a simple quiz, it's a real strategy game. You have to be able to keep your concentration, but laughter is also guaranteed. You will also learn a lot about the destinations, which will awaken your desire to travel the world while being a responsible traveller.
A game made in France and the result of collaborations
To develop Embarque immédiat, Le Petit Futé called on two renowned experts in the field of games: the first is Quentin LAMMERANT, a specialist in strategy and card games from Brussels. He is also an official referee for Magic the Assembly, Pokémon and Yu gi ho tournaments. Embarquement immédiat is his second game. The second one is called Cédric BOUCHET. Author of edutainment games, he has a long and wide experience since he is also the organizer of thematic cruises "board games" in the Mediterranean and animates the blog La Gazette du Capitaine Meeple.
The board game Embarquement immédiat is available on the Petit Futé website.