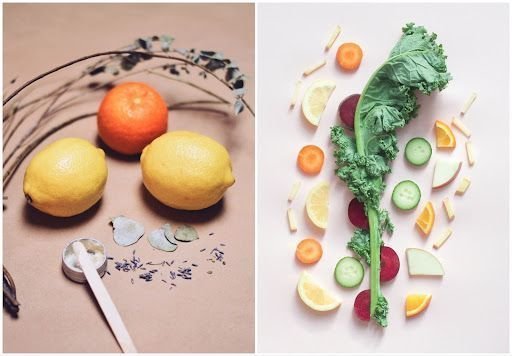 Contrary to popular belief, making your own homemade cosmetics is an activity that anyone can do. Just like cooking, all you have to do is follow the right recipes. You don't need any equipment or materials either, everything you need is already in your fridge. Let's take a closer look at these beauty foods that will allow you to concoct the best DIY cosmetic recipes
Yoghurt
A real protein bomb, Greek yogurt also has many cosmetic benefits. Rich in probiotics, it contributes to the balance of the skin microbiota. Because it contains lactic acid, yogurt has powerful anti-acne properties. It also acts as a gentle exfoliant that helps remove dead skin cells to awaken a glowing complexion. In fact, this alpha-hydroxy acid is used in the composition of many and anti-imperfection creams. One immediately thinks of the natural care products based on Greek yoghurt from the brand Korres. The whole range can be found on the MAKEUP online shop. This e-shop for perfumes and cosmetics also offers a wide selection of natural skincare products and raw materials for your preparations.
For this ultra simple face mask recipe, all you have to do is mix a little yoghurt with honey. Do you have very dry skin? Add the flesh of half an avocado. To take care of oily skin, the mask is prepared with ginger powder and green clay.
Avocado
Avocados are full of vitamins and antioxidants that are very effective in fighting the free radicals responsible for oxidative stress and skin aging. A good source of biotin, it nourishes dry skin and strengthens hair and nails. Applied as a mask, it has strong nourishing properties. Avocado is one of the richest fruits in essential fatty acids, so it is perfect for keeping the skin hydrated, soothing redness and irritation of the face
The recipe we love: moisturizing hair mask
To give your hair shine and strength, after your shampoo, apply the crushed pulp of an avocado directly to your hair. Leave it on for 10 minutes before rinsing. For a very gentle and moisturizing protein conditioner, simply mix 1/2 an avocado with an egg yolk. Leave on for 10-15 minutes, then rinse with cold water.
Eggs
Eggs are a real nutritional bomb. Rich in proteins, minerals and vitamins, their virtues have long been known by DIY cosmetology. Egg whites can help mature skin regain its firmness. In the case of oily or acne-prone skin, they are able to tighten pores and regulate sebum.
Pineapple
Pineapple is rich in vitamin C, a powerful antioxidant that also participates in the production of collagen. To stimulate this natural process of synthesis, there is nothing better than a scrub with pineapple and brown sugar