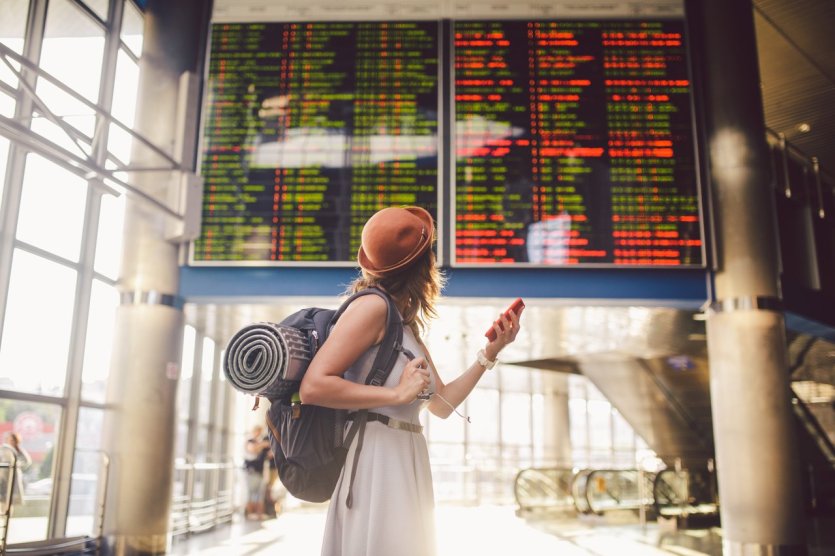 Every traveller has encountered this problem at least once in his or her life: a train or plane that is late or, worse, cancelled. At airports, there is also the issue of luggage. Unfortunately, sometimes it may not arrive at its destination. Even though transport companies attach great importance to providing information to travellers, it is not always easy to obtain quick and reliable information for the rest of the journey. Then comes the delicate question of reimbursement. It is far from simple to know how to go about getting compensation. Fortunately for travellers, blockchain, used by Air Next, seems to be the technology of the future for obtaining accurate information in the event of a train or plane delay, but also for getting reimbursed as soon as possible. Explanations.
Train or plane delays: when the problems start
This is the moment travellers dread in stations and airports: the announcement on the display screen or on the microphone that the train or plane is late or cancelled. The mad dash for information then begins. But with overworked agents and crowded digital information channels, it's often a long wait to find out what's going to happen. What is the cause of the delay? When will we be able to leave? These are just a few of the questions that travellers ask themselves in the event of a problem, and for which they want quick answers in order to get organised. And then there is the question of compensation because, yes, travellers can claim reimbursement for their journey (all or part of it) depending on the length of the delay or cancellation. Unfortunately, customers are often poorly informed and the procedures for obtaining compensation are often long and complicated.
Improving traveler information and simplifying the system for getting reimbursed are two areas that remain dear to all those who take transportation to travel the world.
Blockchain: the future solution for travellers
If a train or plane is delayed and does not run, travelers want to be quickly informed about what will happen next, but also get compensation. However, it is not easy to obtain quick and accurate information on the elements inherent in travel. That's where blockchain comes in.
But what exactly is blockchain? Blockchain is the technology that allows information to be stored and exchanged securely and without a central control body. In the field of transport, it simplifies the exchange of data between the various players: airlines, railway companies, agents on the ground, insurance companies, etc.
In concrete terms, for travellers, this means using an application, such as the one developed by Air Next, which has several advantages. First, they will be able to buy train or plane tickets at unbeatable prices, using their bank card and even crypto-currency. Moreover, the passport scan directly on the application certifies the transmission of correct information and thus avoid mistakes.
In case of problems with the train or plane, delays or cancellations, travellers benefit from fast and reliable information to be able to organize themselves, since everything is grouped in a single transmission channel. As for the reimbursement due by the railway or airline company, it is done instantly and a notification is sent to inform the amount. And if a piece of luggage is left behind in the airport of origin, compensation is sent to buy the necess ities on the spot. If it is lost, the traveler is also covered. Blockchain is a technology that has all the statuses to simplify travel and save valuable time on solving transportation related problems.