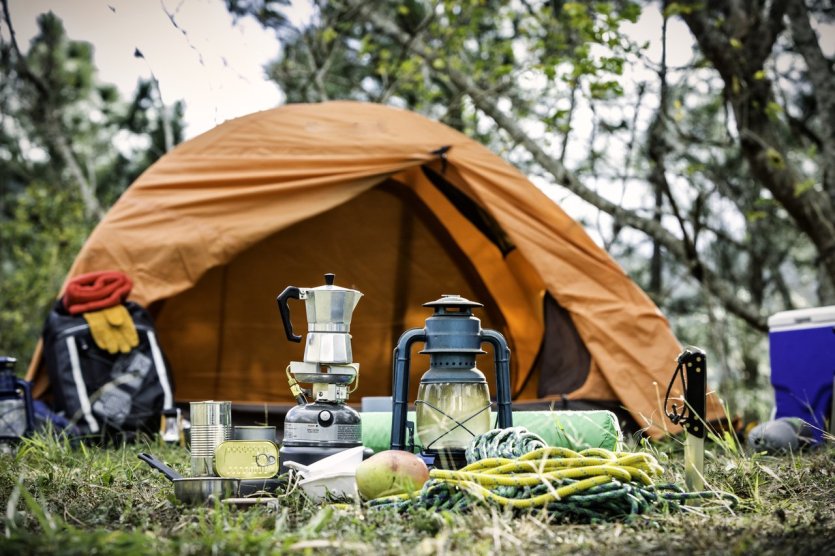 At a time when there is a multitude of possibilities for accommodation during the summer holidays, many people remain attached to camping. It is an excellent way to break away from everyday life, to change habits, to slow down time, in short to change the way of life during a well-deserved break. While moving into an apartment, a house or a hotel often only requires you to put down your suitcases, leaving for a campsite requires a little more organisation and, above all, to be well equipped! Here are a few precious tips to help you get ready and make the most of your stay, whether by the sea, in the countryside or in the mountains
Equip yourself well for peaceful nights
When you leave in a camper van or rent a mobile home, you don't have many questions to ask yourself about sleeping arrangements. But when you sleep in a tent, it's a different story. One piece of advice is to read the good tips on Camping-Avis to get the right equipment before going camping, because this also includes accessories that allow you to sleep well. Many couples, families and groups of friends use the car to reach their campsite for the holidays. The advantage of this is that you can put several items of equipment in the car. And the sleeping equipment is essential. For this, you need a tent in which you have enough room to turn around, turn around, sit or even stand up! An awning is also very practical for rainy days. It allows you to have meals in the dry and to take the air serenely at any time.
Next, you need to think about the sleeping arrangements, especially the mattress. There are nowadays all-terrain air mattresses, very easy to inflate and on which you are sure to spend a good night. Yes, camping in France in summer is also a holiday and holidays are a time to rest and sleep well, not to wake up aching! Then you need to think about the fitted sheet to put on the mattress, the pillows and the sleeping bag. The latter must be adapted to the temperatures in the area you are going to, and for those who sleep in night clothes, cotton clothes are to be preferred to avoid sweating. Finally, the inflator should not be forgotten, as you may need to use it several times during your stay!
Other essential accessories
Once you are well equipped to sleep, you need to think about all the other accessories that you will need to use during your camping holiday in France, which will allow you to eat, relax with your family and friends and make everyday life easier
Driving to your campsite offers the luxury of being able to take with you a minimum of crockery and cooking equipment: gas stove, cooler, plates, utensils, glasses, pots, pans, etc. The idea is not to take the whole kitchen with you, but even when camping, it is nice to eat comfortably, and meals are always happy and comforting moments. You can also take a small table and some folding chairs with you in the car.
Other accessories are those dedicated to leisure activities. Granted, you're often out and about day after day on holiday, but there are also things you can take with you to have fun at the campsite, especially when you're going with children: badminton rackets, petanque balls, cards and a few easy-to-carry board games. And since the trip is by car, it might be a good time to take along some accessories that promise a good time, such as a paddle and oars, but also fishing rods.
And then there are those little accessories that we tend to overlook, but which are nevertheless indispensable when camping: a headlamp, small speakers for music that can be recharged via USB in the car, a solar cell phone charger, a mosquito repellent lamp or even a windproof lighter. Yes, in these modern times, there are many innovative objects that are very practical and make life easier for campers