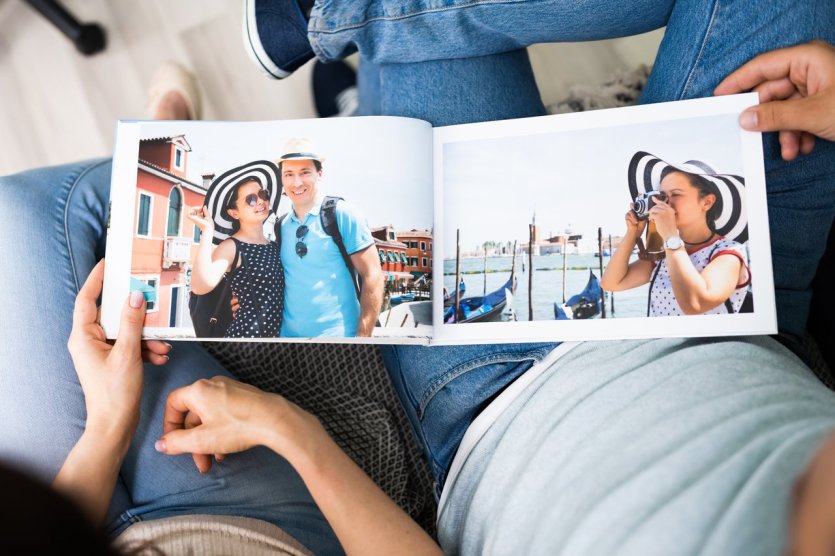 Nowadays, everyone takes a maximum number of photos when travelling, a practice that has become more and more popular thanks to the possibility of taking very good quality photos with a smartphone. It's simple, we tend to immortalize so many pictures and post only a few on social networks that many of them end up sleeping on the phone cloud or on a hard drive. With the period of confinement that momentarily forces us to stay at home and find other ways to travel than going straight there, it's time to put our most beautiful travel photos back in the spotlight, and for this the photo book is a sweet invitation to escape alone or with friends from the comfort of your couch
An opportunity to plunge back into your travel memories
This special year has led us to use our imagination to continue to travel through the mind. This can be done by reading novels whose scenes take place in faraway lands, by listening to world music or by cooking recipes from elsewhere. There is a completely different way to travel, a moment that requires us to call upon our memories and to look again at the often numerous photos that are stored on our telephones and computers. This sweet moment is the one spent making a travel photo book. Rather than letting the most beautiful photos from our expeditions around the world sleep in our various cameras, what better way to show them off and let others enjoy them than by making a photo book to devour from home.
By going on the Internet, there are several types of photo albums to make, a beautiful object that you can later put away in your library and take out again when you feel like it, but that you can also take with you to family and friends to share those key moments that have illuminated a trip. To plunge back into your travel photos to create a beautiful album brings sweet memories to the surface and offers a much needed moment of escape in this time of confinement. Pictures of landscapes, monuments, animals, urban panoramas and complicit moments in the middle of nature or around a local speciality, everything is a pretext to conceive a photo album that offers dreams, escape and makes you want to plan future holidays!
Different possibilities to put your travel photos on stage
Beyond the pleasant moments of escape provided by the moments of contemplation of a travel photo book, its online design is the perfect time to be creative and let your imagination run wild. To make the travel photo album even more wonderful, the pages can be organised according to the course of the stay, the places and different themes.
The photo book can also be accompanied by content: titles, captions and texts that engrave on paper descriptions, memories and emotions that you want to share or simply keep in your memory for a long time. Words bring the travel story to life. The creation of a travel photo book also offers the possibility of retouching photos directly online, cropping them and improving the lighting to obtain a high quality product.
Standard or spiral-bound album, it's up to each person to choose the binding that suits him or her and to work on the cover to make a superb decorative object to place on a shelf, but above all, a book that you will enjoy leafing through with your loved ones or giving as a gift. Because everyone remembers the long Sundays when they bring out the old photos with family and friends to revive our memories. The travel photo book is part of this longstanding practice, sublimates the pictures of our travels and puts balm in the heart, whatever the context