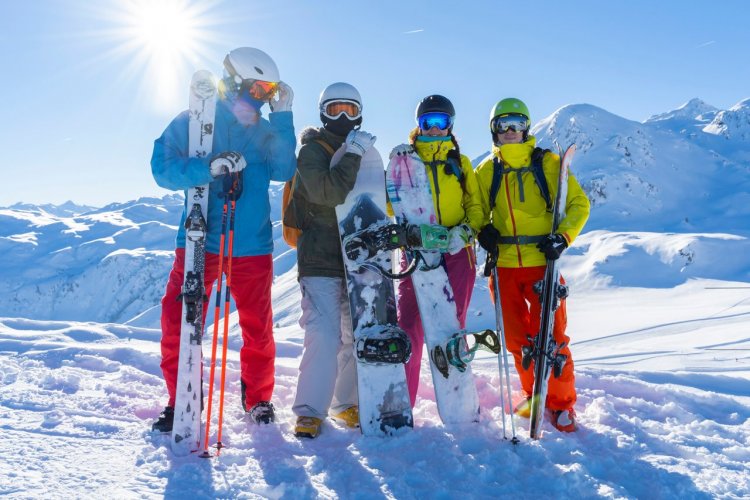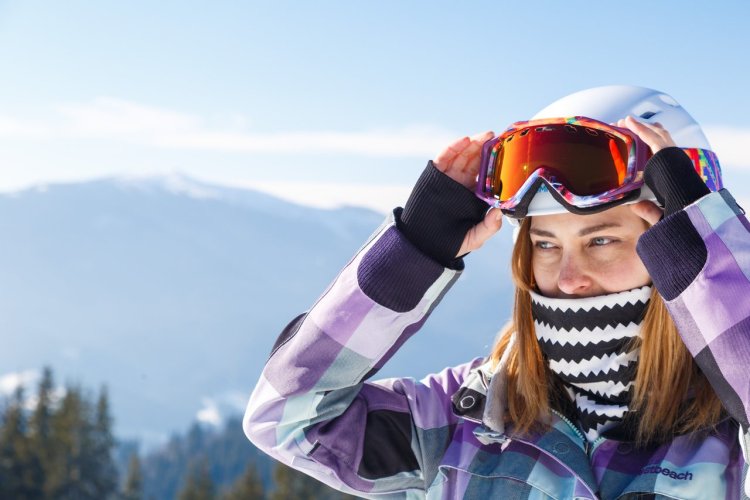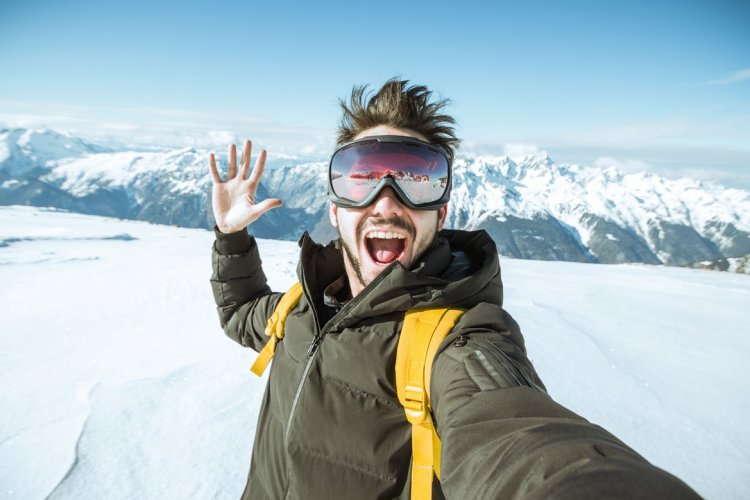 To hurtle down the slopes and enjoy the powder snow in complete safety, you absolutely must be accompanied by champion equipment. So, before you load the car and finish packing your suitcase, make sure you have the essential clothing and accessories for any good skier. Here they are.
Warm and highly technical ski clothing
In the mountains, although the sun is often shining, temperatures can be very low. There's no question of risking hypothermia with poorly adapted equipment. Not only do you need to bring warm clothing, but above all parts made of technical materials, which are essential to face the sometimes difficult conditions of the mountains. For example, this is the case for some suits whose design is at the cutting edge of the latest technology. The Peak Mountain model for women, sold for 169.90 euros, offers both good ventilation and perfect waterproofness. It is also equipped with chin and leg protectors to insulate you from the cold and snow in difficult weather conditions.
If you prefer to opt for a trouser and jacket set, here again you need to choose so-called technical clothing. This will allow you to keep your body warm during long hours of descent. For example, the Softshell skiwear set is perfect. Currently sold at 75.90 euros (compared to the usual 229.80 euros), it insulates you from the wind, the cold, but also from humidity thanks to its complete waterproofness.
It is also possible to buy just one pair of ski pants if you want to keep a jacket you already own, or vice versa. Some, like the Mountain Warehouse (sold between 39.99 and 45.99 euros depending on size and colour), offer you all the comfort you need. This model, equipped with two elastic straps, is perfectly held in place even if you fall, and insulates you from extreme temperatures and humidity.
Click here to enjoy the Amazon offer on the Peak Mountain women's ski suit
Click here to enjoy the Cdiscount offer on the Softshell men's skiwear set
Click here to enjoy the Amazon offer on the Mountain Warehouse men's ski pants
Breathable ski underwear
You may be familiar with the three-layer rule that guarantees you'll stay dry during winter sports. You have to wear a first layer with breathable underwear, then a second layer that insulates you from the cold (thermal layer), and finally a protective layer (with your suit). When it comes to underwear, choose technical and breathable materials, as with the Odlo women's pants, specially designed for skiing (available at a price of 13.99 euros). They are very comfortable and will prevent you from sweating during the effort.
For the second layer, the thermal layer, you need to insulate yourself effectively from the cold. Underwear covering the whole body is then recommended. This is the case of the men's outfit from Maier Sport, sold at 39.05 euros, and many other models adapted to women and children.
If you practice off-road or are looking for more protection, you may be interested in more specific underwear such as the Hip Pad protective shorts available at 22.29 euros. You benefit from more safety in case of a fall.
Click here to take advantage of the Amazon offer on Odlo women's panties
Click here to enjoy the Cdiscount offer on the Maier Sports men's underwear set
Click here to enjoy the Cdiscount offer on the Hip Pad protective shorts
The essential ski accessories to face the cold
Once equipped with warm and protective clothing, you need to protect your extremities and gain even more comfort. To do this, a few accessories are simply indispensable:
The hat insulates your head and ears from the cold wind that blows at altitude when you enjoy a well-deserved break. There are a multitude of models in a variety of shapes and colours. It's up to you to choose the one that suits you best, but choose wool or fleece as with the Gnegni hat at 16.52 euros.
-On the slopes, it's a helmet that should accompany your descents. Here it is necessary to choose the size that best suits your head and why not select a model with washable foams. The Julbo helmet is a perfect example of this and it is an excellent value for money with its positioning at 71.99 euros.
-To be comfortable on all types of terrain, even in good weather, we advise you to invest in a pair of sunglasses such as those from the mountain specialist brand Julbo. The Whoops model and its protective lenses will accompany you everywhere (sold for 61.73 euros).
-A goggle will also be very useful like the Bollé Nova II ski goggle offered at 77 euros.
-Your gloves are indispensable. They must be both comfortable and waterproof. Choose them well to your size to enjoy great comfort once worn and of good quality. To do this, you can choose technical models, such as the Rishaw heated gloves which diffuse their heat when they are turned on (64.89 euros).
-Perhaps you prefer mittens? Because your fingers are in contact with each other, the heat from your hands is retained better than in conventional gloves. Again, there are many models, such as the Roxy Jetty mittens, which cost 20.04 euros.
-Finally, don't neglect your socks. Although cotton is a pleasant material, it is not always enough in the mountains, and it won't be able to keep you warm and wick away your perspiration. So you might get cold. That's why we advise you to protect your feet from the cold with high-fitting socks like the Eono merino wool sock. For 17.49 euros, you are sure to stay warm.
Another accessory that can be very useful during your stay: a high-quality sports camera. You can then film your descents and your best ski outings and relive them over and over again. All the more so as their price is now very accessible with models around 50 euros, such as the 4K Dragon Touch WiFi Sport Camera which currently sells for only 59.99 euros.
Click here to enjoy the Amazon offer on the Gnegni cap
Click here to enjoy the Cdiscount offer on the Julbo headset
Click here to enjoy the Cdiscount offer on Julbo Whoops women sunglasses
Click here to enjoy the Cdiscount offer on the Bollé Nova II ski mask
Click here to enjoy amazon's offer on Rishaw heated gloves
Click here to enjoy the Amazon offer on Roxy Jetty mittens
Click here to enjoy the Amazon offer on Eono men/women ski socks
Click here to enjoy the Cdiscount offer on the 4K Dragon Touch Sport Camera
You are now ready to face the mountain and its magnificent landscape. Now you can enjoy the powder snow in optimal conditions, as you are now perfectly equipped.