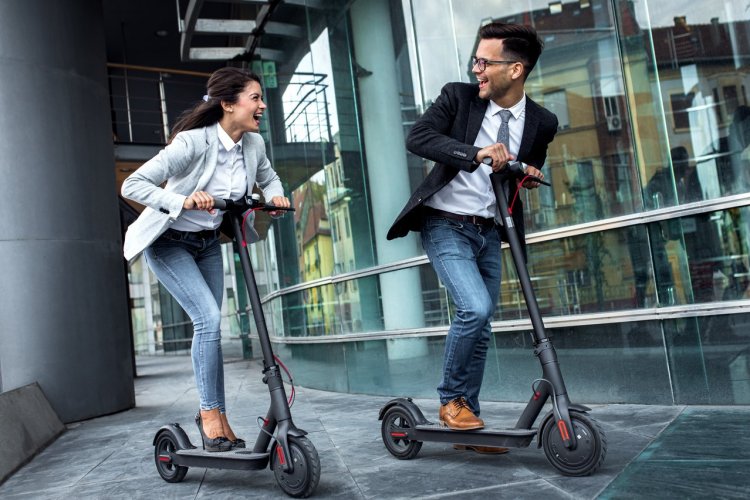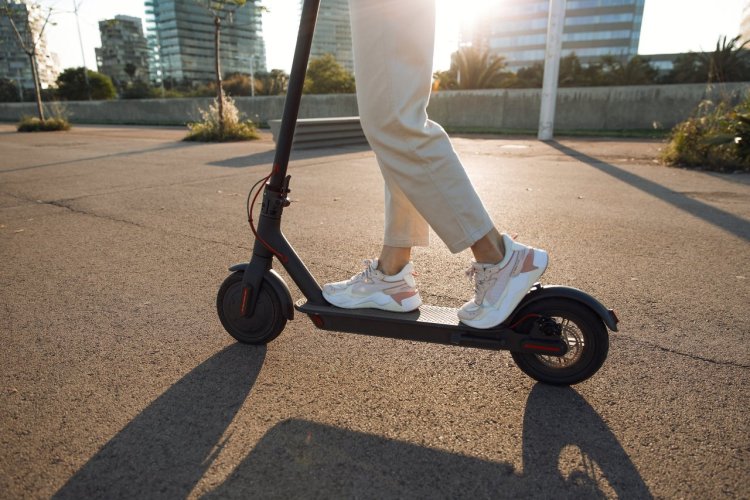 Nowadays, electric scooters have become an essential means of locomotion, whether you're riding on asphalt or just looking for a bit of speed, and they've become a means of transport in their own right. Used in addition to normal transport, they can be used to travel up to 25 or 30 km: good news for all urban dwellers looking for an economical and ecological solution. To help you choose the model that will accompany you on a daily basis, Le Petit Futé presents its top 5 for the purchase of an electric scooter.
Xiaomi M365: the electric scooter with excellent value for money
Located in the mid-range, the M365 model from Xiaomi has many qualities. Its excellent quality-price ratio makes this electric scooter a good investment. For 349 euros, it comes with advanced technologies such as its electric engine brake with a very efficient ABS locking system, LED headlights and a high-performance bell. It also stands out for its driving comfort. The height and width of its platform make it easy to move around town, cross pavements and better understand pavement defects. Equipped with anti-slip wheels and shock absorbers, it is also able to go everywhere without effort. It has a range of 30 km, a speed of 25 km/h, weighs 12.5 kg and has a maximum load of 100 kg.
You can also read our article about the Xiaomi M365 electric scooter
>> Click here to see the Cdiscount offer for the Xiaomi M365 Scooter
Urbanglide Ride-81 Boost: the electric scooter for young and old alike
The Urbanglide Ride-81 Boost model is designed to suit all ages and all users. It is capable of supporting a load of 100 kg and can be adjusted with its adjustable handlebars. In addition, it has ergonomically coated grips for even greater riding comfort. On the road, this electric scooter offers a range of 30 km for a full charge in 4 hours. It also allows you to travel at 25 km/h effortlessly. Last but not least, the Urbanglide Ride-81 Boost is foldable. Its small size and 11 small kilos allow you to move it easily. It is currently available at a price of 229.99 euros.
>> Click here to see the Rue du Commerce offer for the Urbanglide Ride-81 Boost trottienette
Xiaomi Mi Electric Scooter Pro: the electric scooter with impressive range
If you're looking for the best electric scooter of the moment, the Mi Electric Scooter Pro is the one for you. Considered one of the electric scooters with the longest range, the Xiaomi Mi Electric Scooter Pro keeps its promises. Here are 45 km that are easily achieved with a single charge. But its qualities don't stop there. Equipped with a very wide platform, it allows you to benefit from a better position with more space available for your feet. Another novelty, compared to its competitors, the Xiaomi Mi Electric Scooter Pro has large diameter brake discs (10 cm as opposed to 5 to 8 cm on average). Far from being a detail, this feature allows it to respond very quickly to the commands you give it. This electric scooter is responsive and very efficient in any situation. It also features Bluetooth connectivity and a large control screen. You can see at a glance the battery status, your speed, your driving style and the headlight indicator. Currently priced at 480 euros, it is capable of driving at 25 kph and can carry a maximum load of 100 kg. Its weight is 14.2 kg.
>> Click here to see Darty's offer for the Xiaomi Mi Electric Scooter Pro
Wispeed T850: the foldable and highly efficient electric scooter
The Wispeed T850 is particularly easy to handle. Thanks to its very flat platform and a total weight of just 12 kg, it makes it easy to walk over pavements and any obstacles in the city. It also has wide 8.5-inch diameter tyres, specially designed to cushion and absorb road imperfections. It is also foldable and designed to open or close in a matter of seconds. In terms of performance, this electric scooter is capable of travelling at 25 km/h for 20 km on a single charge. Its highly effective rear disc brake allows you to stop almost instantly and in a smooth and pleasant manner. To alert other users of your arrival, this scooter is also equipped with a powerful LED headlight and a bell. The price of the scooter is 249 euros and it can carry a maximum load of 100 kg.
>> Click here to see fnac's offer for the Wispeed T850 scooter
Urbetter Traveller: the ideal electric scooter for night riding
Like all its competitors, the Urbetter Traveller electric scooter sold on the Amazon site at 259.99 euros has the latest technology. It can travel up to 30 km on a single charge and reach 25 km/h. But what makes it a particularly interesting model remains its night lighting capacity. It has powerful LED headlights at the front, but also safety rear lights. This makes you highly visible and provides you with good lighting for your driving. In order to save energy, it also features intelligent driving control. This limits the strain and fatigue of your finger on the accelerator. Despite its low weight (11 kg), it is capable of supporting a maximum load of 120 kg.
>> Click here to see the Amazon scooter offer Urbetter Traveller
Particularly at home in an urban environment, the electric scooter is without a doubt the future of short-distance transportation. No doubt that more and more of you will be using it in the coming years and considering buying an electric scooter in the next few weeks.