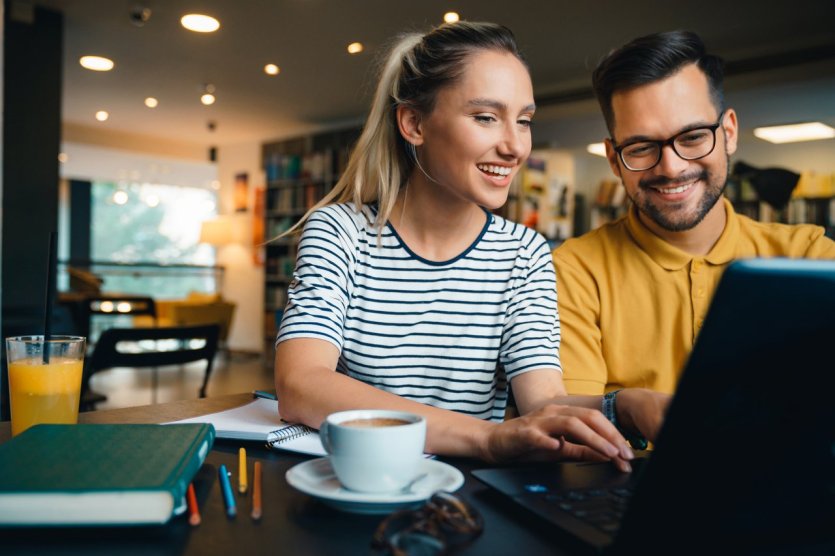 Are you under 35 years old? Are you planning a stay abroad as part of a Working Holiday Program (WHP), an expatriation of up to one year, a university internship or a professional exchange? The right idea! Here is your opportunity to live a rich experience while enhancing your resume. You will discover another country through professional experience and immersion in another culture. However, be careful to prepare your stay well to avoid setbacks
.
The benefits of an expatriation
A stay of several months in a foreign country in connection with the professional world is enriching in more than one way. It will allow you to master a foreign language, to satisfy your taste for adventure, to develop your sense of organization, to improve your capacity for autonomy, to develop your interpersonal skills.
These are all dimensions that will be taken into account by companies and employers when recruiting at a later date. Go for a minimum of one semester, two is better and one year as part of a professional experience is perfect.
What are the conditions for a student stay
To find out if it is possible for you to study abroad, check that the equivalent of your diploma exists in the institution you have decided
to go to.
If you choose a European country, no problem. In Europe, the study program is harmonized through the LMD system - Licence, Master, Doctorat. This makes it easier to have your degree recognized in Europe.
What financial aid is available
?
Several financial aid programs are available to students who wish to study abroad:
Eramus+
is a financial aid program reserved for students who wish to study in the EU member states, as well as in the Republic of Northern Macedonia, Serbia, Iceland, Liechtenstein, Norway and Turkey. The amount of the grant is between 150 € and 500 € per month, which depends on the type of mobility as well as the country you are going to.
The Mermoz grant
is for students in Hauts-de-France, on internship, study or research stays. It is granted from the first year in higher education as part of a compulsory mobility, from Bac+2 to Bac+8. The amount of this grant varies according to the Family Quotient. The Mermoz grant can be combined with the Erasmus+ grant.

Regional scholarships
vary depending on the region to which you belong. They can be combined with the Erasmus+ grant. Ask your region for more information.
Characteristics of a WHP
You can opt for the Working Holiday
which is intended for people between the ages of 18 and 30 (up to 35 for Canada). With this program, you are authorized to live abroad and alternate between tourism and work thanks to a specific visa, the Working Holiday
Visa, which allows you to travel and stay freely in the country of your choice. Today, 16 countries are eligible for this formula, from Japan to Uruguay, from Korea to Canada...
Choosing a mutual insurance company for your stay abroadThe
best thing to do before your departure is to take out an insurance policy covering medical expenses during your stay abroad. It is important to know that in most foreign countries, health costs are high, even very high. In addition, a certificate of insurance is often required to validate your visa. Beware of overly attractive rates that mask contracts with negligible coverage. Choose a good health insurance policy
that will protect you from disappointments that can, in some cases, take on dramatic proportions.
Why do you need health coverage?

Whether you are a student or a young worker, you should take every opportunity to enjoy your stay in the best possible conditions and to ensure that your experience is fully validated. On average, health costs are 3 to 5 times higher than in France in many foreign countries. For example, to consult a general practitioner in Great Britain will cost you €135, to treat a cavity at a dentist's office in China will cost you around €1,000 and if you are hospitalized in the USA it will cost you nearly €750 per day.
Choosing SMENOLThe
success of your stay depends on good health protection and international coverage
. Committed to students for more than 50 years, SMENO, a mutualist group, offers a range of mutual insurance and complementary health insurance adapted to students and young workers. With SMENO, you can benefit from reimbursements on all health expenses, in France and abroad. You can choose between several formulas: internship, work, pleasure trip, study abroad or PVT... So many SMENO formulas that are evolving and adapted to the specificities of local health systems during your expatriation.
The special
PVT
Three recommended destinationsAmong
all the foreign destinations, SMENO recommends three very different ones: Germany (low cost of studies, vitality of Berlin, mastery of German optional), Malaysia (magnificent and varied landscapes, local gastronomy, simplified equivalence system, good professional prospects) and Canada (very popular and warm country, heavenly nature)
. More information on
the website
.