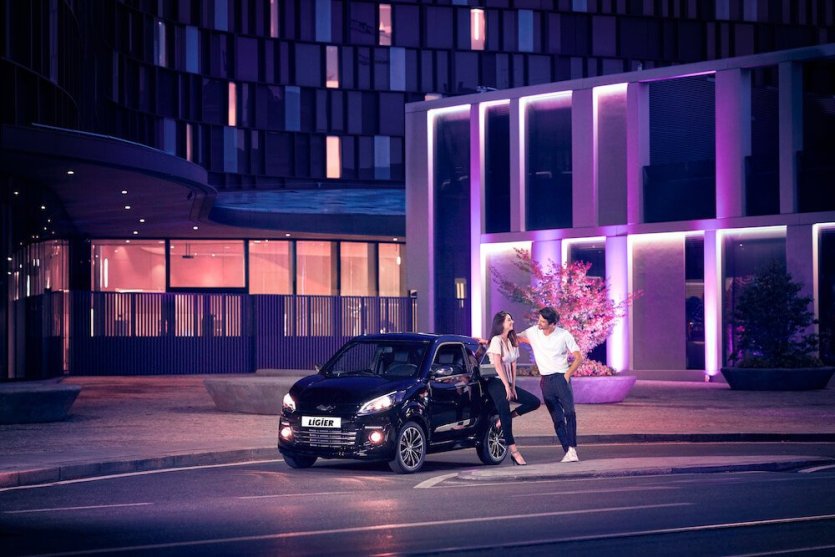 In France, many couples and groups of friends have city breaks. This way of travelling, lasting just a few days, allows you to relax and recharge your batteries at any time of the year, to discover all the richness of the urban heritage as well as to enjoy the cultural and gastronomic specialities of each city. In very large cities, public transport is not always the easiest way to get around: heavy traffic, waiting, you can quickly get the feeling that you are wasting precious time. This is why the option of a car without a licence should be considered. Accessible, practical, there are indeed a multitude of reasons to rent this small car to discover the beautiful regional metropolises
A means of transport accessible to a wide range of travellers
Before giving the different reasons for choosing to rent a car without a licence to discover a city, it is advisable to stop on an important point. If we talk about a car without a licence, in reality, if you don't have a B licence and were born after January1, 1988, you have to take the AM licence, formerly known as BSR. Once you have the AM licence, anyone over the age of 14 is able to drive a car without a licence. This is a good way to offer a little autonomy to teenagers who go on holiday for a few days with their family.
Adults born up to 31 December 1987 who do not have a driving licence, and this includes some seniors who have not had the opportunity to take it for whatever reason, can also rent a VSP, such as a car without a Ligier licence, since some manufacturers of this type of car offer short-term car rental in several French metropolises
The multiple advantages of using a car without a licence in the city
Of course, the first advantage of the car without a licence is the possibility of being able to drive a four-wheeler in the city without having the famous and coveted driving licence. For people who are not concerned by the AM licence, it is an excellent way to be able to move around in the city easily, as quickly as possible and without any particular conditions.
In some large French cities, it is not always easy to get to all the districts on foot, you don't always feel comfortable riding a bicycle in front of the car drivers, and public transport can quickly be overwhelming or make you wait for long minutes at the bus or metro station. Clearly, it's interesting to be able to consider another alternative, and that's where the car comes in.
With the possibility of two people, the car without a license is a small model that is very practical to drive in the city, its small size makes it easy to take the narrowest streets, and it is immediately much easier to park than with a large SUV. You don't have to turn around for hours to find a parking space, and you can reach the area you want for a visit, an event or a city tour in no time at all.
The comfort level of cars without a license should also be highlighted. Today, the models developed by the manufacturers look like real small city dwellers, with a well thought-out design. Much more comfortable than a two-wheeler, the car without a licence allows you to drive in a sheltered place to face the vagaries of the weather, to turn on the heating, to listen to the radio, to easily return to the hotel with your bags after a shopping session and to take with you the objects you want thanks to a large trunk. Camera, a change of clothes, equipment to get to the seaside in the coastal towns, no worries about carrying bulky items you may need for a tourist weekend.
Thanks to its many practical aspects, the licence-free car is a precious ally for travellers looking to discover a city. And not just for tourists without a licence.