gilaxia - iStockphoto.com
Ivinst - iStockphoto
margouillatphotos - iStockphot
DR
David Pimborough - iStockphoto
teleginatania - iStockphoto
JoeGough - iStockphoto
margouillatphotos - iStockphot
okfoto - iStockphoto
Maria_Lapina - iStockphoto
hlphoto - iStockphoto
France has always enjoyed a unanimous and undisputed international culinary reputation. Thanks to its many terroirs and its rich cultural heritage, France has a breeding ground for traditional dishes that are out of the ordinary and specific to each region. Enjoying the local gastronomy is one of the essential activities during holidays in towns, villages, ski resorts and seaside resorts, from north to south and from east to west. From the famous cassoulet to be tasted in a friendly and festive atmosphere to the croque-monsieur, a true symbol of the mythical snack bar of Parisian bistros, here is an overview of the ten typical dishes of our dear country.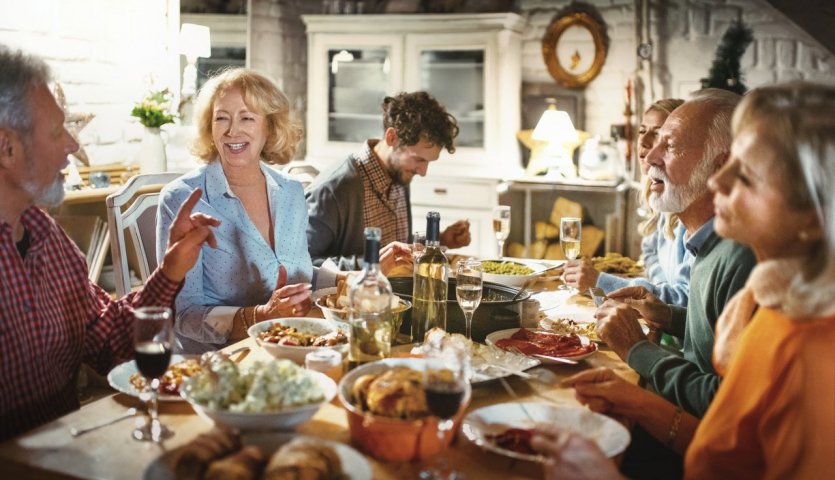 Cassoulet
Born in Castelnaudary during an English siege during the Hundred Years' War, legend has it that the entrenched French besieged, after a good feast, were able to take up arms again and repel the invaders. That is to say the nationalist values that cassoulet represents. Very rich from an energy point of view, this famous white bean stew is successful when it melts in the mouth. Since that time, rivalries have arisen over the authentic recipe, indeed, Toulouse and Carcassonne are known to add some variations. In the traditional cassoulet recipe, in addition to the beans, loin, rind, shank and pork belly, there is a duck confit and Toulouse sausage. It is garnished with carrots, onions, thyme, bay leaf and parsley.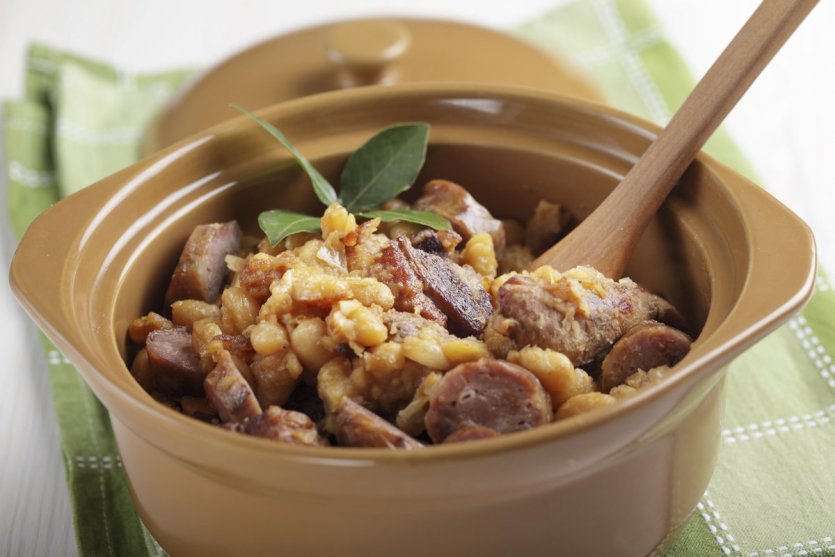 Veal Blanquette
"How's your veal stew?" Jean Dujardin's now cultissimo retort in his film OSS 117 connotes perfectly the historical anchoring of this dish within French culture. Named blanquette because of the white topping of its sauce, this dish consists of the breast, or shoulder of veal which is then cooked in water with carrots, celery and onions to form a broth. It is served with rice and this delicious recipe of French gastronomy goes very well with the fruity wines of Beaujolais. It is not clear whether the blanquette de veau originated in the Lyon, Picardy or Burgundy region, but one thing is certain, it is on the menu of many restaurants throughout France and it tickles the taste buds of fine gourmets.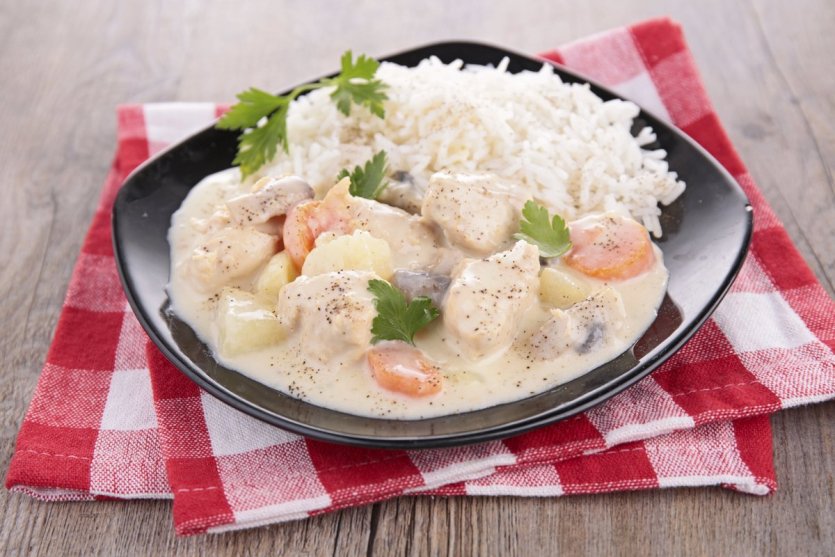 Frogs' legs
Not everyone really understands this mania for reveling in the paws of these innocent batrachians, especially our eternal rivals across the Channel who don't hesitate to call us "froggies". Tasted with garlic and parsley butter, Provençal-style or in fricassee, frogs' legs have been invited to the tables of the French elite since the 16th century. Since then, this dish has been appreciated even beyond our borders. But France, with its 4,000 tonnes imported each year, remains the biggest consumer. Whether you prefer to accompany them with a white or a red, Burgundy wines are a good choice to savour this unique dish.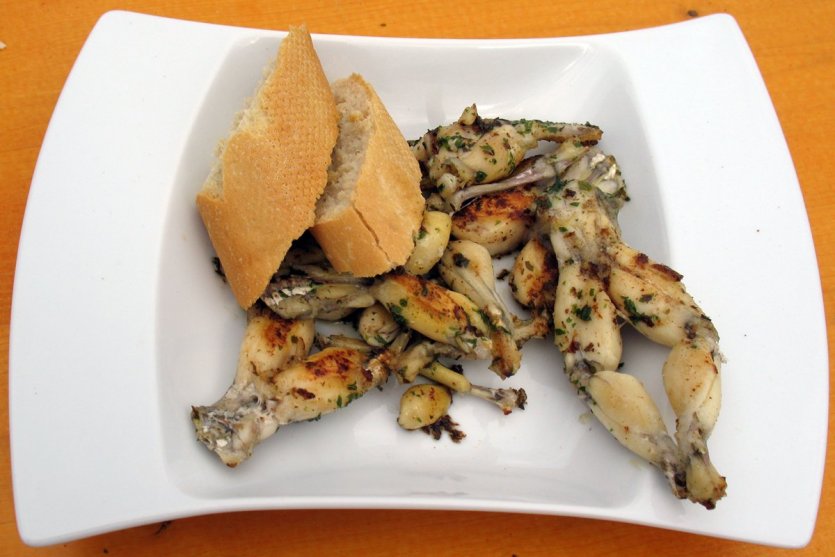 The croque-monsieur
The star of hot sandwiches! As delicious as it is easy to prepare, the croque-monsieur appeared for the first time in 1910, in a Parisian brasserie on Boulevard des Capucines. Its trivial composition of sandwich bread, ham and Emmental cheese has made the croque-monsieur a quick snack at an affordable price. Of course, eating a croque-monsieur at lunch in Paris has something authentic about it, but you have to know that this dish, which is very easy to prepare, is a popular meal in many homes across the country, and everyone loves it. For those with a sweet tooth, there is also a variant with a horse egg: the croque-madame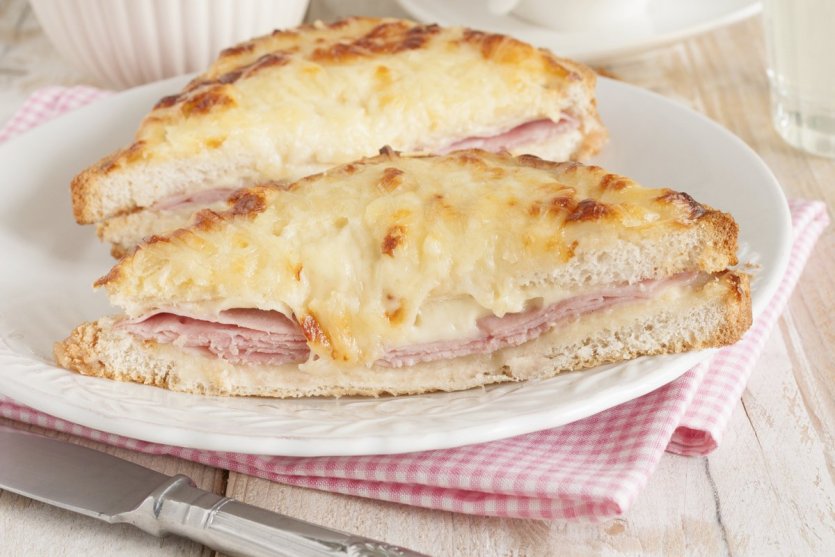 The gratin dauphinois
On July 12, 1788, the municipal officers of the Gap tasted a hitherto unknown dish offered by the lieutenant general of the Dauphiné: potatoes à la dauphinoise. Cut into slices, the potatoes are baked in the oven with garlic and fresh cream or milk, releasing a deliciously melt-in-the-mouth taste. A variation exists by replacing the cream with broth and adding bay leaves. If this dish is hearty enough, it is often served as an accompaniment, with red meat for example. But everyone can let their imagination run wild, and it can just as easily accompany a bird.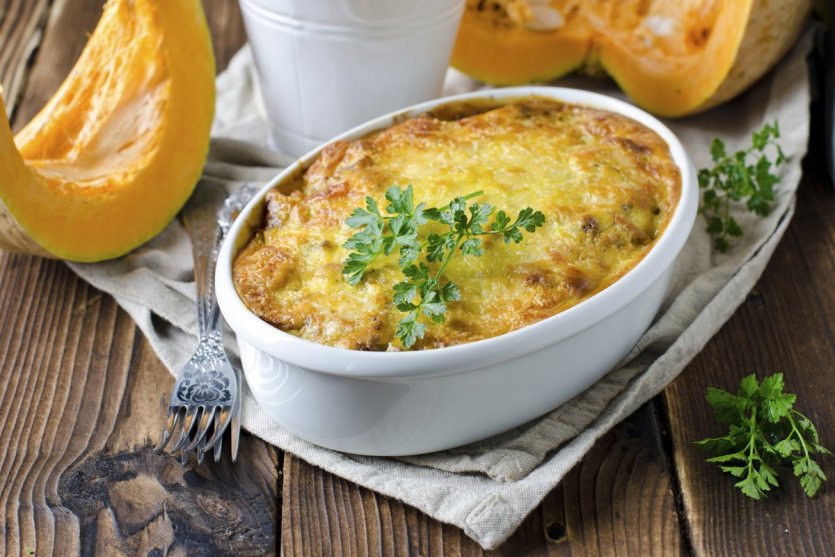 Beef bourguignon
This dish takes its name from the two main ingredients that make it up, both originating from Burgundy: Charolais beef and wine from the vineyards of the Côte de Nuits or Beaune. Before being a Sunday dish as it is today, beef bourguignon was a favourite dish of the peasants on feast days. It is cooked slowly over a low heat in a casserole and is accompanied by onions, garlic, bacon and a bouquet garni. For its accompaniment, there are no rules, and it can be served with carrots and potatoes as well as green beans or pasta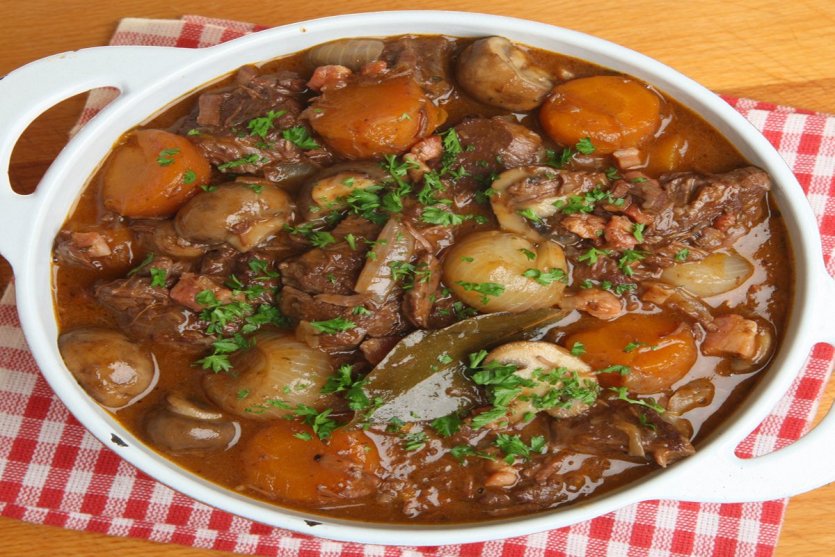 The stew
As its name suggests, the pot-au-feu is made by a fairly long process of cooking a broth and beef meat in a pot over a low heat. As the Larousse of 1867 puts it so well: the pot-au-feu is "the basis of our cuisine, it is through it that our national cuisine distinguishes itself from all the others". This dish of French origin is the one with the most variants, its adaptation having been declined in a multitude of different regions. It usually consists of a long-cooked piece of meat, a marrow bone, a oxtail, vegetables such as turnips, carrots, leeks and spices of all kinds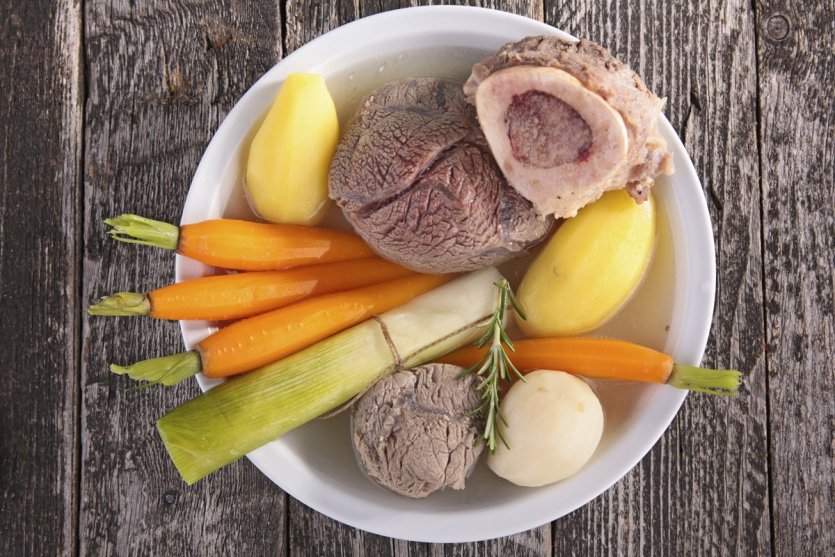 The quiche lorraine
The queen when you think of savoury pie! In France, savoury pies are on the rise and are on the menu of many restaurants, especially small places where you can have a quick lunch with colleagues or friends. Whether as a starter, main course or aperitif, quiche Lorraine is a success throughout France. It is also very popular with bakers, caterers, and industrial production in general. Its simplistic preparation based on dough, eggs, fresh cream and bacon is a delight for young and old alike. A good tip is to serve it with a green salad, for a balanced and complete meal!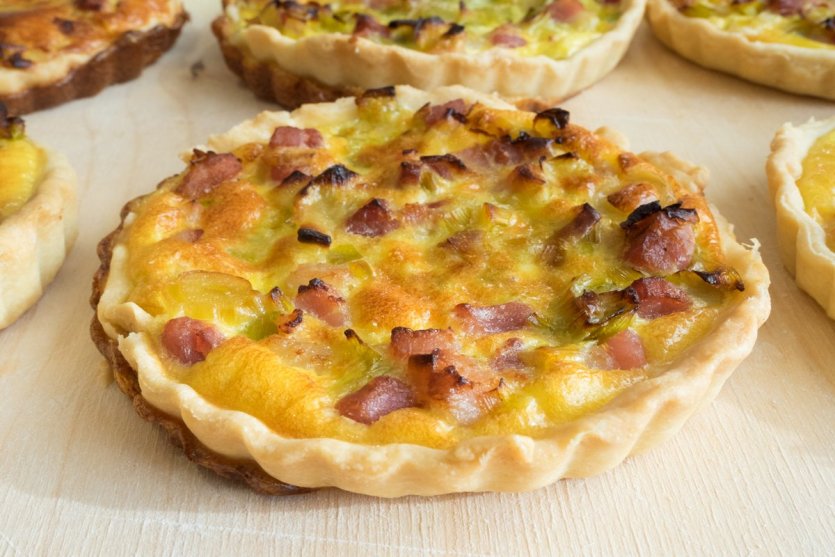 The Bouillabaisse
When we say that France is a dream destination for lovers of good food, we should not just talk about a single region, because it is indeed all the territories that have something to offer. When one evokes the bouillabaisse, one immediately thinks of the aridity of the South, the Mediterranean maquis and more precisely Marseille and its creeks. Originating from the 7th century, at the time of the foundation of the Phocaean city, it means "to lower the boiling" in Provençal Occitan. Composed of fish soup, garlic croutons, rust and potatoes, bouillabaisse is served in two parts, the soup, then the fish. This marine dish is very appreciated with a rosé wine from the vineyards of Provence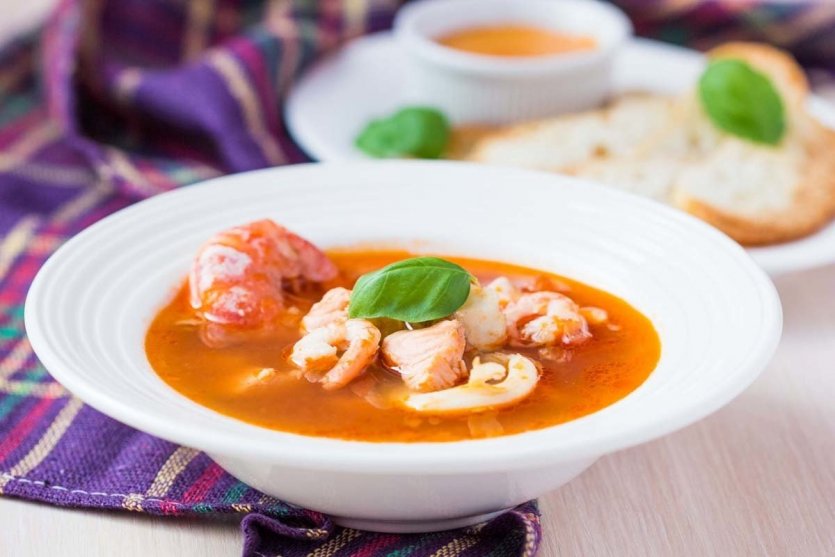 Coq au vin
What could be more French than a dish that combines our emblem and our know-how, perhaps the most appreciated in the world? The first coq au vin is served at a Roman table, when Julius Caesar decides to cook a rooster sent abjectly by a besieged Gallic chef, with wine. However, it is difficult to know where it originated, as the regions of Auvergne, Alsace, Burgundy and Champagne all agree that they are the precursors. However, the recipe is the same and consists of a rooster in pieces, vegetables and its condiments, good red wine and is usually accompanied by fresh pasta or steamed potatoes. It is important to specify for the choice of wine, that it is advisable to opt for a red wine with spicy notes, a southern wine from Provence or a full-bodied Beaujolais.