Serr Novik
Liderina
Zero Creatives
Simon Kraus - Fotolia
Serr Novik
Todor Tsvetkov
Yakobchuk Olena - Fotalia
piola666
Braun S
Braun S
canaran
In the soul, you are looking for guidance or retraining? Why not earn your life by exploring the most beautiful corners of the planet? Ligne, photographer or even reporter often makes envious for their privileged status… Yet it is not only the people who can link work and discovery! Before La, Petit Smart gives you some business ideas or lucrative activities that will allow you to travel while earning money!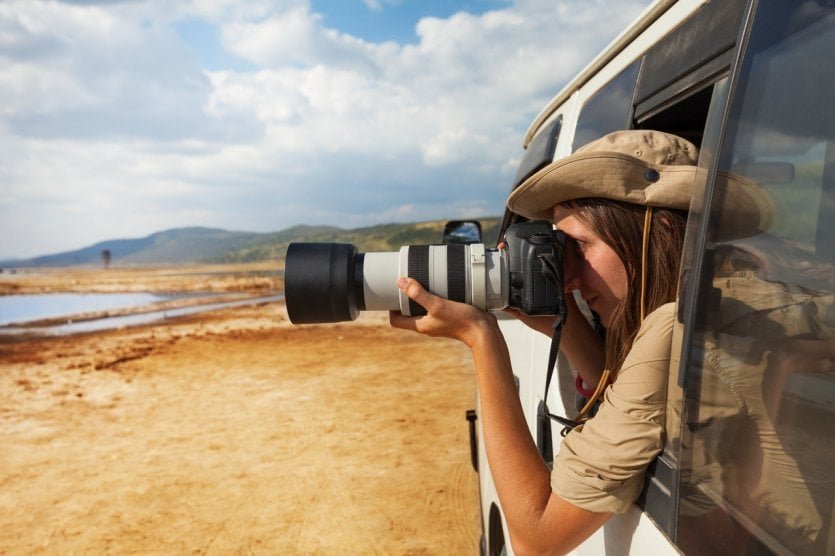 N°10 - Going au pair to discover a new culture
If you love children and want to travel, an au pair is the ideal solution. Housed with a family, you will be in charge of their offspring. In exchange, you will receive a small amount of money, but above all, you will discover the customs and habits of your host country! There is, indeed, nothing better than living with a local to immerse yourself in a new culture. What's more, you may well become completely bilingual upon your return!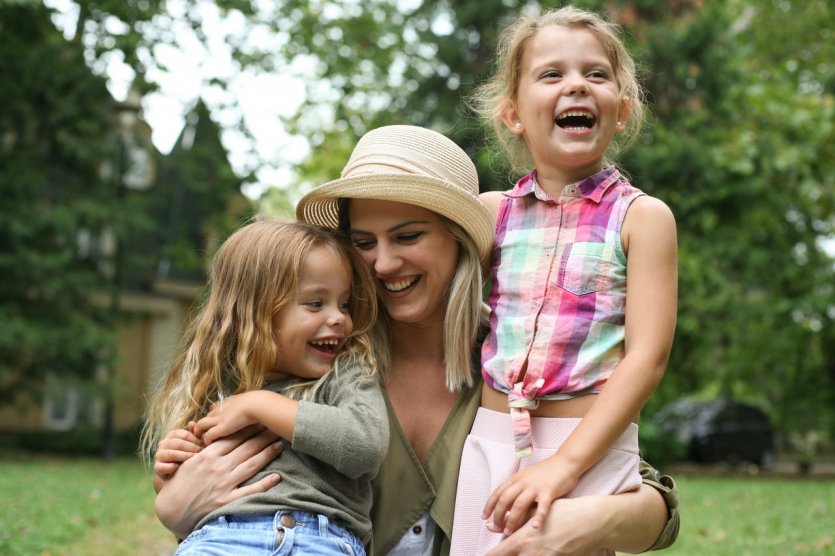 N°9- Crew member or captain of a boat, the cruise has fun on the water
Not recommended for those suffering from seasickness, working on a boat is a very good experience! More than just seeing the country, you'll travel the seas and oceans of the world! On a cruise ship, a ferry or a private yacht, the work is often exhausting, but rich in encounters, whether with the crew or with passengers from all over the world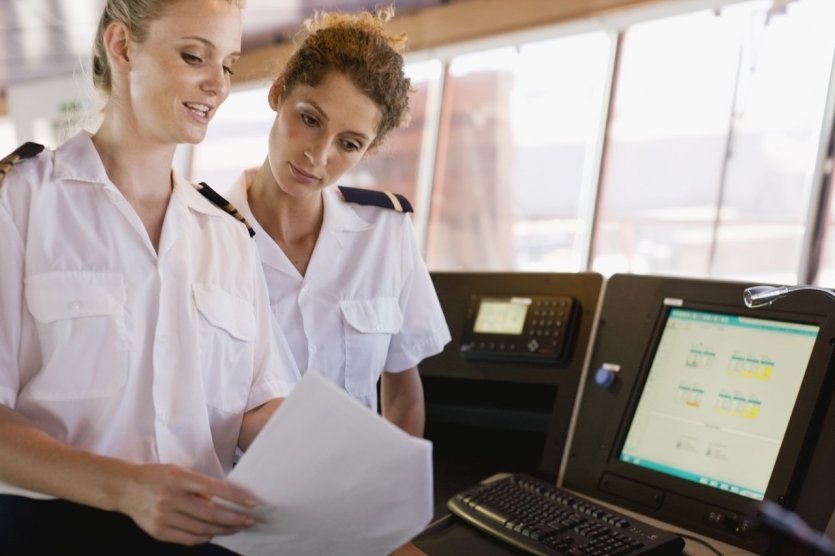 N°8- Reporter, a life of travel
Who hasn't dreamt of travelling the world to cover the news? If you have a good writing style and are above all very curious, this field job could be for you! Tickets are very expensive and you'll need a lot of tenacity to get what you want. Once you are recognised in the world of journalism, you will go abroad for between 3 and 6 months a year, depending on the news, quite often in areas where tourism is not recommended. More than a traveller, the reporter is a professional, passionate about the news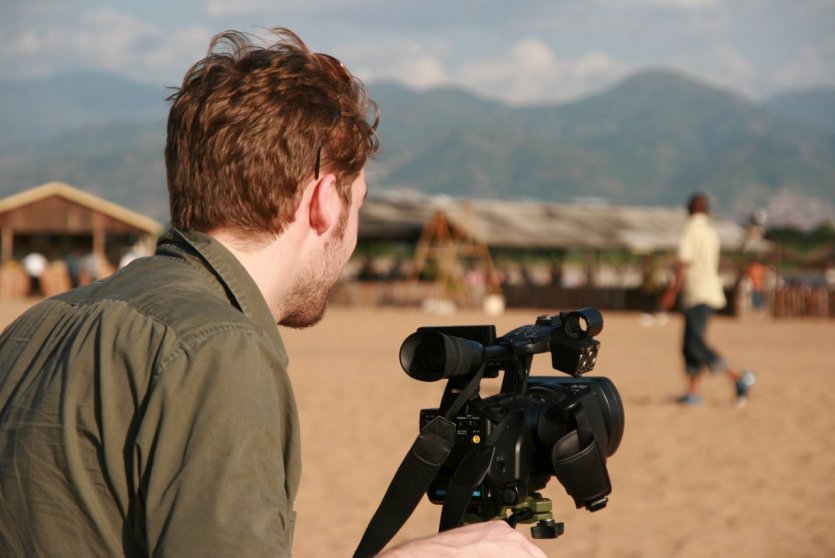 N°7- Travel Photographer, the world in pictures
Armed with a camera, you'll travel around the world in search of sumptuous sites to immortalize. You have to be ready at any time of the day: a sunset doesn't come twice, nor a surfer who comes and splits the wave in a surprising way! If your shots are original and of good quality, you will be able to resell them without any problem and ensure yourself a salary. More than a job, travel photography is a passion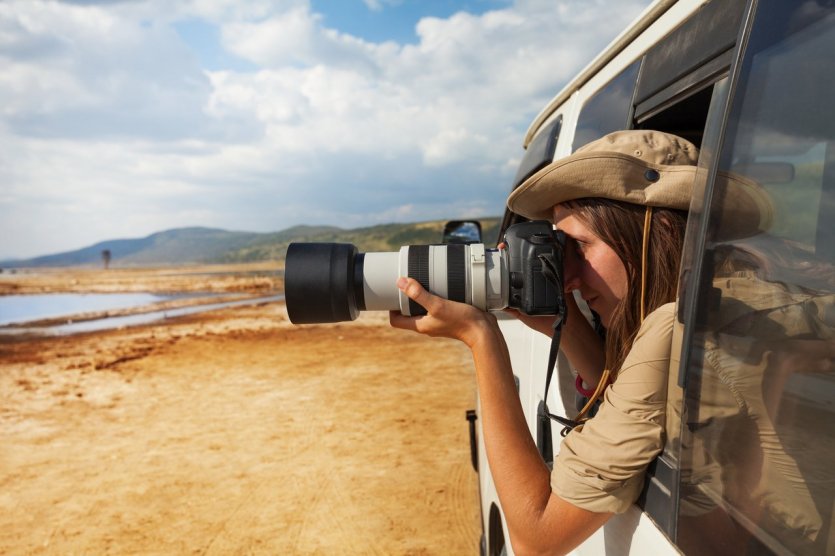 N°6- Blogger travels, telling his experiences on the web
Travel blogs abound on the internet, if you manage to make yours original and attractive, it could well become a real source of monthly income! This money will be used to finance new escapades thanks to which you will feed your online logbook with articles and photos. Here too, tickets are expensive and competition is fierce! But what an experience!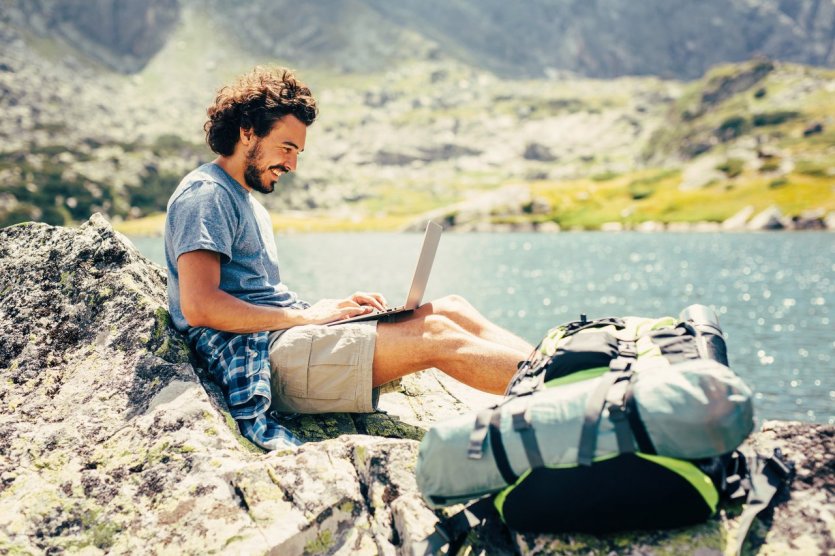 N°5- Investigator for tourist guides, traveling to write
All the major publishers of tourist guides have to update their information very frequently. To do this, surveyors are sent to the countries concerned to test new hotels, new restaurants or simply to discover sumptuous places. Once the survey is completed, they write new articles in the guide, based on their impressions. Once again, having a good pen often makes it possible to travel!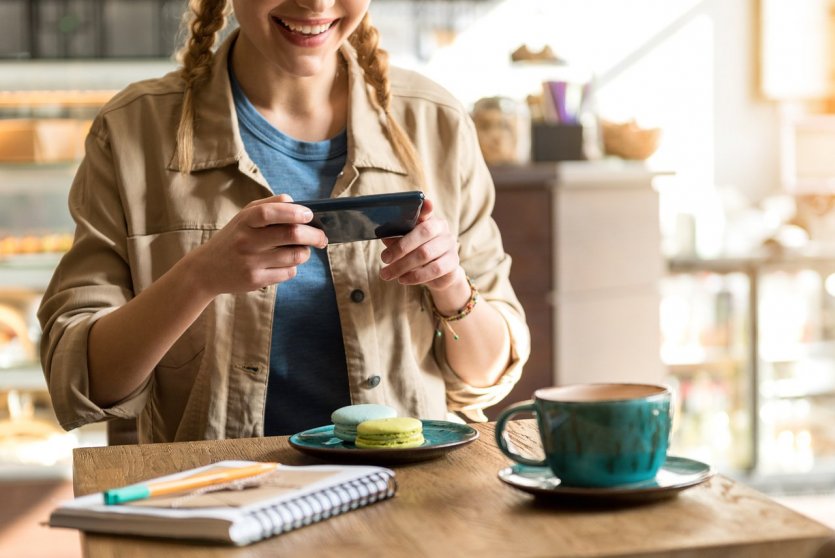 N°4- Tourist guide, quite a story!
If you have a passion for history and speak several languages, this job is for you! In a tourist city or country, you will organize visits for groups of visitors. It's a golden opportunity when you want to live abroad! You will discover sumptuous sites and learn about the history of the country every day. Fluency in speaking and a lot of patience are required to respond to the tourists' requests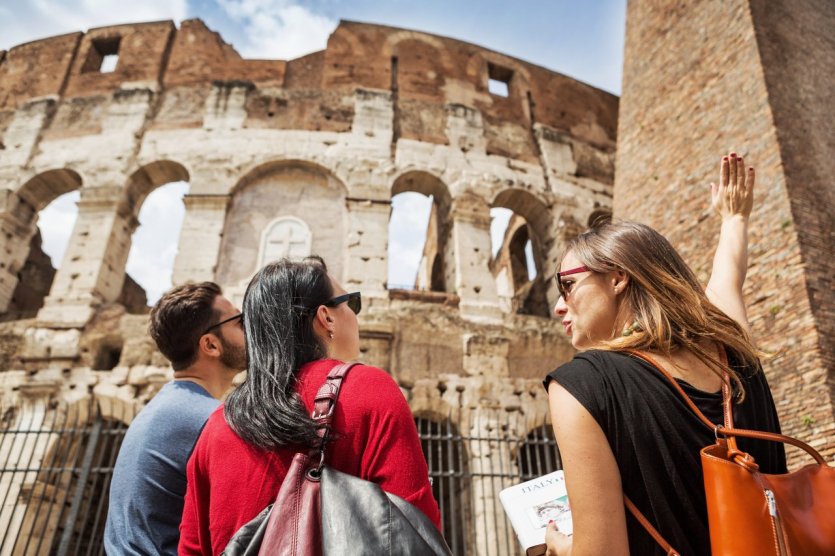 N°3- Professor, culture beyond borders
We don't often think about it, but education is a privileged sector for travellers! Whether you teach a foreign language or rely entirely on your mother tongue, you will have many opportunities to go abroad to work. In France, the F.L.E course allows you to specialize in teaching French to non-French speakers. With this diploma in your pocket, you will be able to spread the language of Molière throughout the world!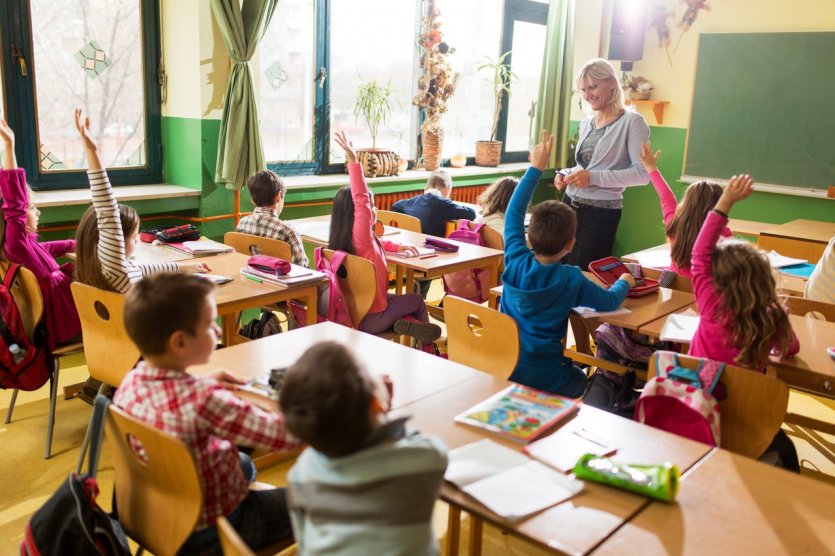 N°2- Stewardess/Hostess, a life in the air
It's the perfect job for travelling! While flight attendants spend many hours on board, they also have the opportunity to visit cities during long stopovers or rest periods. Bonus: the airline they work for often offers them significant discounts on the price of tickets for their personal trips! So, ready to board?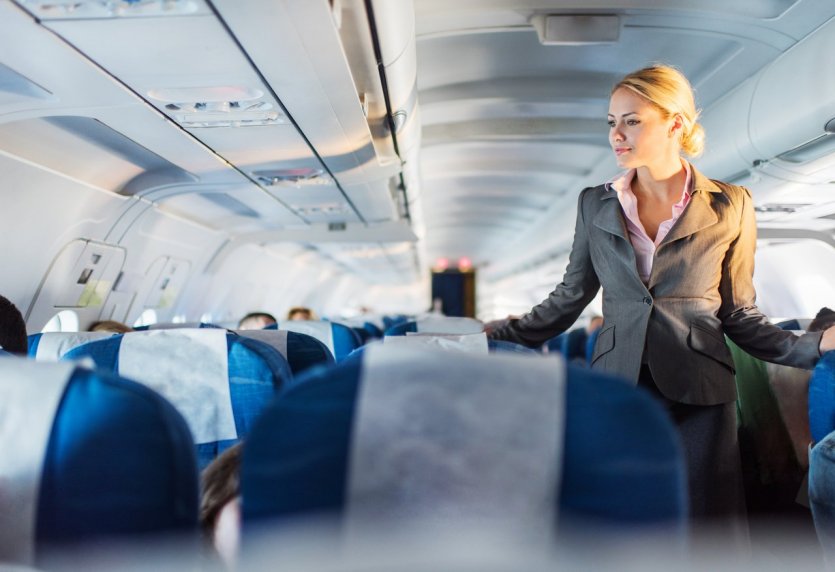 N°1- Archaeologist, excavations around the world
If for you, travel rhymes with discovery, the profession of archaeologist will make you dream! They explore faraway lands or famous historical sites in order to discover traces of an ancient civilization or a forgotten city. Passionate and above all very patient, archaeologists hold the keys to history. An opportunity to mix geographical and cultural discoveries!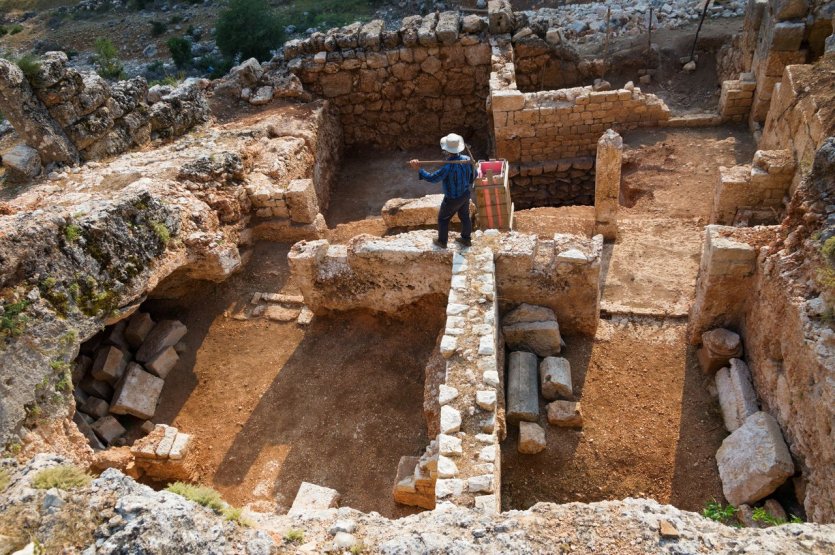 Where to find the best job offers in the tourism industry?
If these jobs have made you dream, then you are probably made to work in the field of travel and tourism! Around the world, you'll find incredible opportunities to discover sumptuous destinations and make your life a permanent journey. If today, you don't know where to go and you need to find a job in tourism, then we can only recommend that you go to a job platform that will propose offers based on many characteristics.
Indeed, websites specialized in the world of employment offer jobs that are in a specific field, but other criteria can also be taken into account! Thus, you will be able to filter the offers to display only the contracts that interest you (such as permanent or fixed-term contracts), but also the dates of publication so that you can display the most recent job offers in priority, for example, or the categories of companies so that you don't make mistakes! All you have to do is update your CV and apply!