The must-see of Rajahstan in two weeks
Summary of the stay
13 days
Summer
Autumn
Winter
Solo
Couple
Friends
Group
Culture / Heritage
Low
This program invites you to discover Rajasthan's rich heritage. A program that promises 15 days of pure happiness! This itinerary includes two train trips, long but which seem to us essential as a cultural experience of any trip to India.
Map, Itinerary of the stay and pictures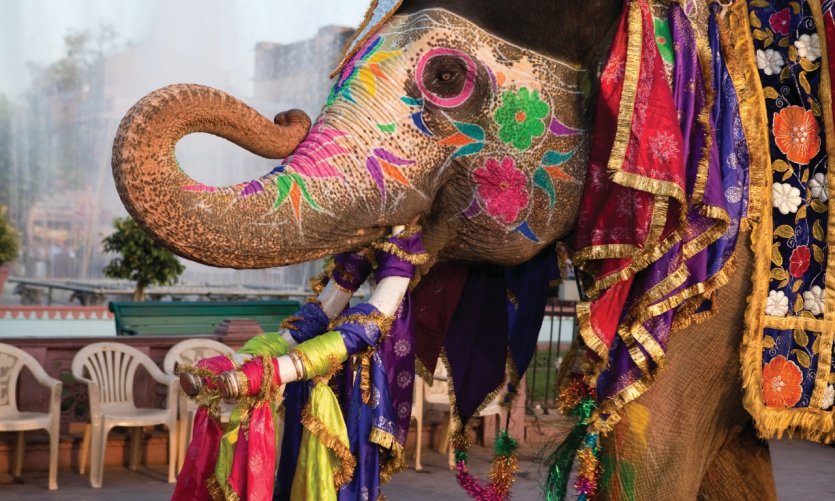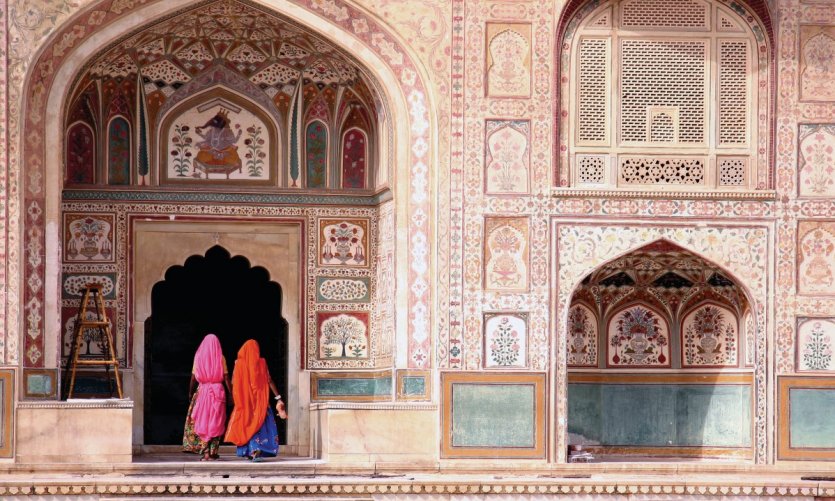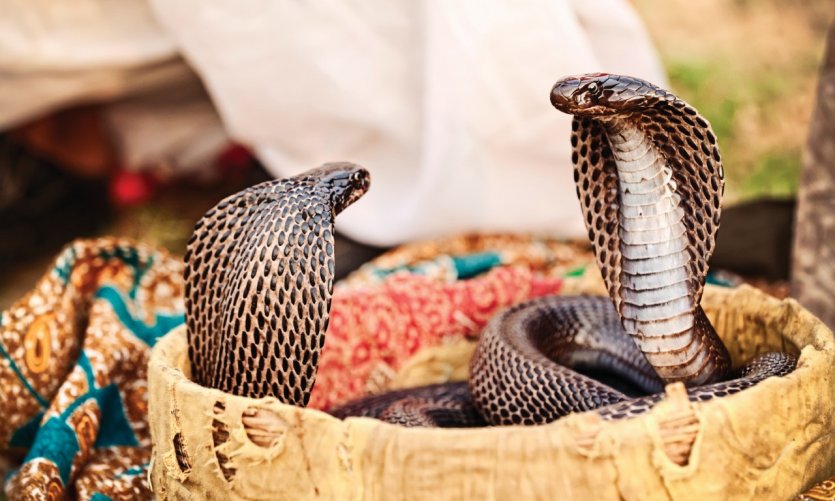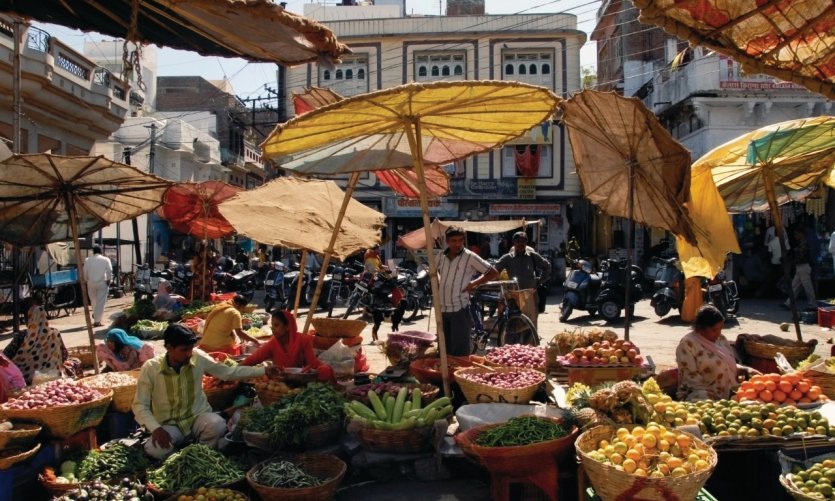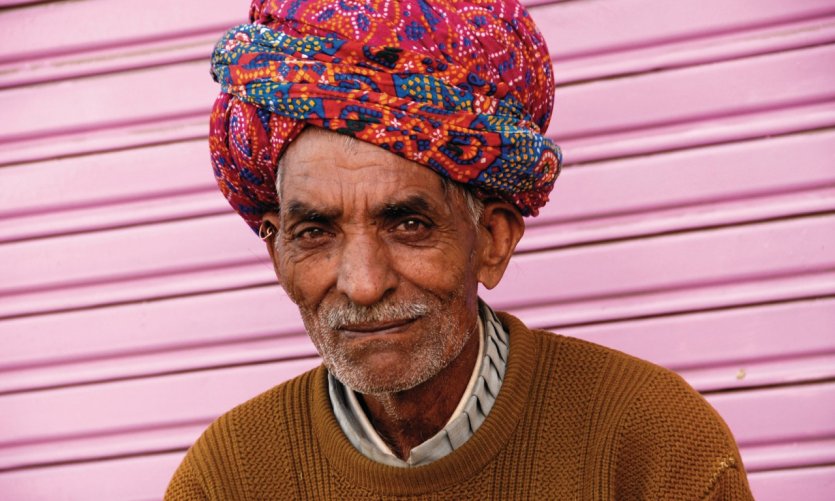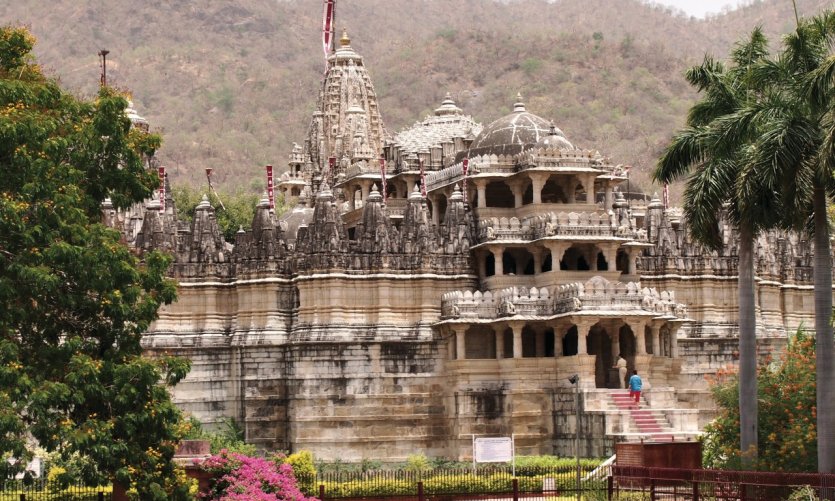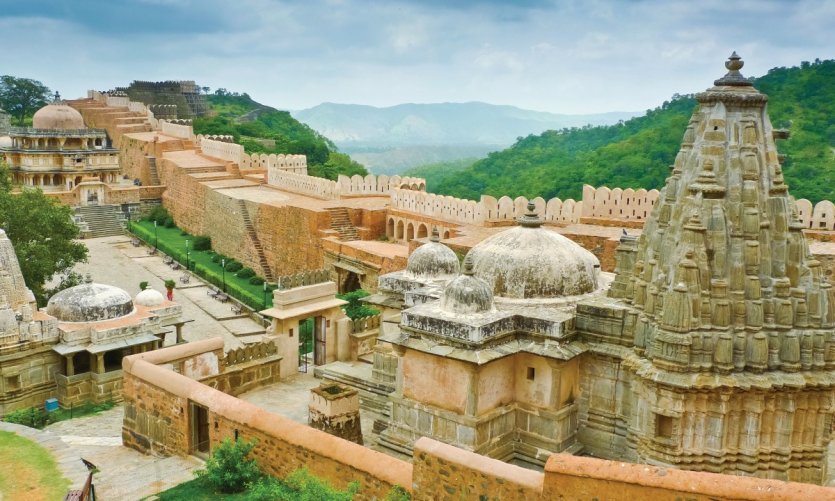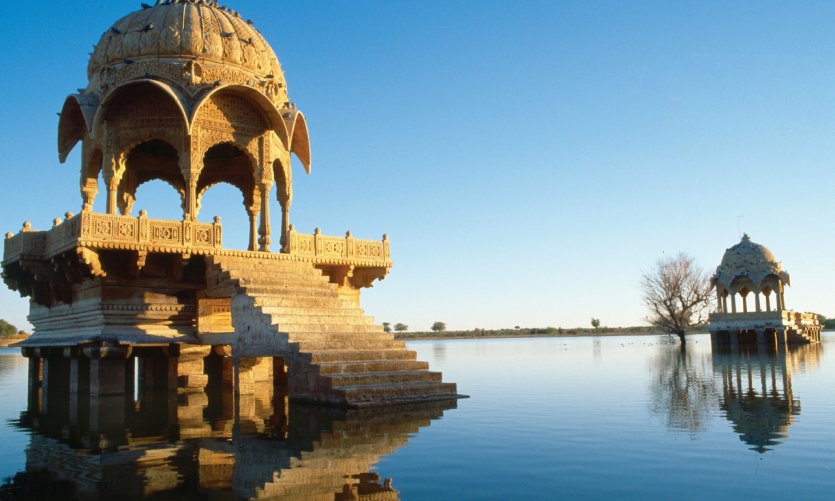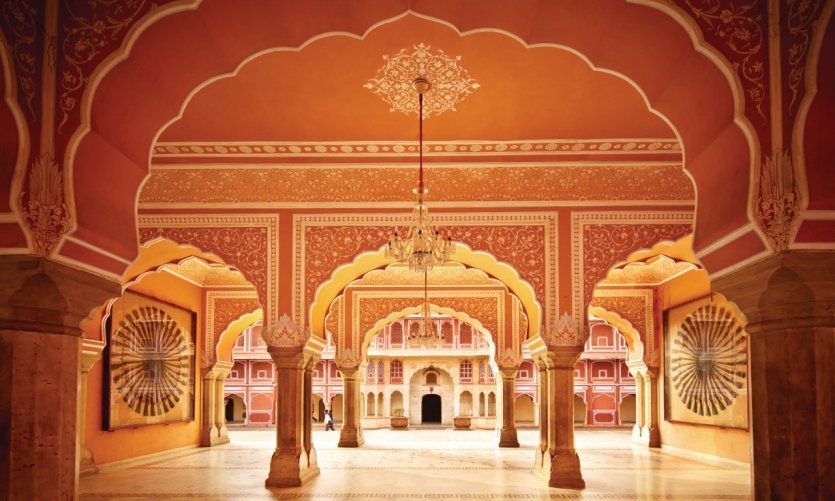 Loading in progress....

Please wait a moment
Itinerary of the stay
Jaipur
Alwar
Pushkar
Udaipur
Khumbhalgarh
Ranakpur
Jaisalmer
Bikaner
Amber
Create my own guide
You will be redirected to mypetitfute.com, where you can modify the route in the itinerary of the guide.
: Organise your trip with a local agency !
request for a free quotation
Detail of the stay : The must-see of Rajahstan in two weeks - 13 days
Day 1: Delhi
Arrival in Delhi. First contacts with India with a visit of the Humayun tomb, Red Fort and the great Jama Masjid mosque.
Day 3: Jaipur
The next day, enter Amber, a former abandoned capital of the Dundhar state, to visit its magnificent fortress.
Day 4: Pushkar
Contemplation, wonder and spirituality around the lake of Pushkar and its 400 blue temples, nestled by the water. If you travel between October and November, don't miss the incredible dromedaries fair that brings together more than 200 000 people and 50 000 animals. On the programme: mustache contest, trainers of snakes and rodeos on dromedaries. This incredible feast ends at Kartik Purnima (on a full moon), when thousands of Hindus wash their sins in the lake and leave so many floating candles.
Day 5: Continuation of the visit to Pushkar
On the program of this second day: continue to walk and discover the habits and customs of the Indians.
Day 6: Udaipur
Romantic stopover around Lake Pichola in Udaipur.
Day 8: Ranakpur
Take a taxi to Ranakpur, one of the main jain sanctuaries, to enter the Chaumukha Mandir, the temple with Four Faces and its 1444 columns. For the most courageous, gather your forces at the end of the day at the Shivika Lake Hotel, for the next day's hike.
Day 9: Kumbhalgarh
Join Kumbhalgarh on foot through its natural reserve and wooded hills, where you may have the chance to meet leopards, wolves, antelopes and deer even some lippus bears for the lucky ones. At the end of a 5-hour walk, you will discover Kumbhalgarh, this extraordinary fort perched at over 1100 m of altitude, which was subjected only two days in all its history.
Day 10: On the way to Jaisalmer.
Departure by train or bus to the exotic and mysterious citadel of Jaisalmer, in the heart of the desert.
Day 11: Excursions to the surrounding areas of Jaisalmer
Remember to plan a camel ride on the dunes.
Day 12: Back to Delhi
Return to Delhi by train.
Day 13: Delhi
In Delhi, you can make your last purchases in the bazaars of the capital.
Book your trip !
accommodation
Book a hotel

Holydays rental

Your Airbnb accommodation
On the spot
Book a table

Find an activity
Back to the ideas for your stay
Ideas for holidays and week-end breaks Rajasthan