Summary of the stay
15 days
All seasons
Couple
Family
Friends
Culture / Heritage
Faune and flora
Discovery
Adventure / Sports & Leisure
Relaxation / Well-being
Medium
An active but classic tour, alternating beachside leisure and discovery of the inland, for a complete tour of the island and its main curiosities. You need to change hotel, bungalow or residence several times so as not to spend too much time on the road.
Map, Itinerary of the stay and pictures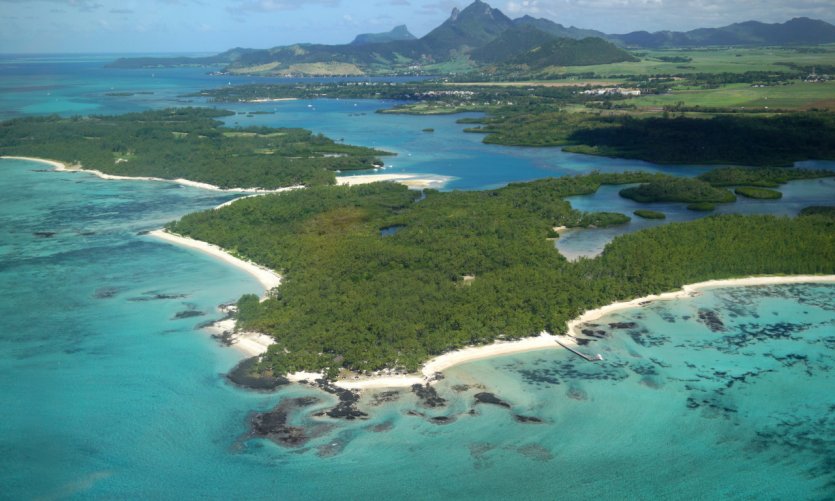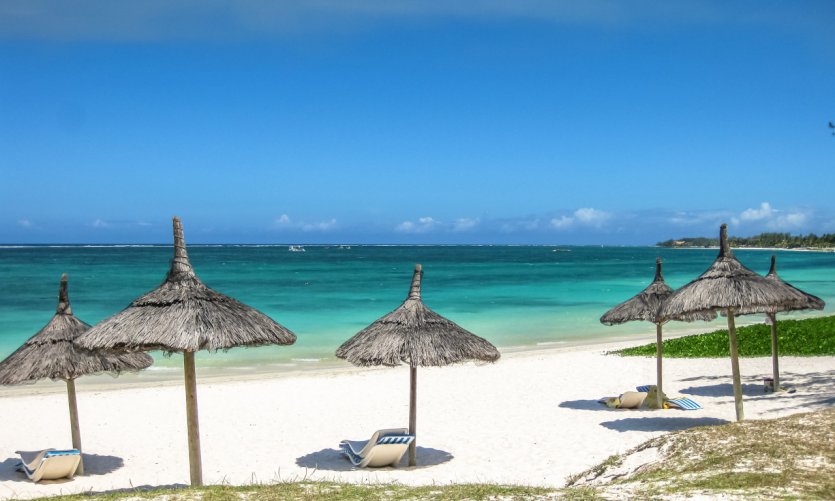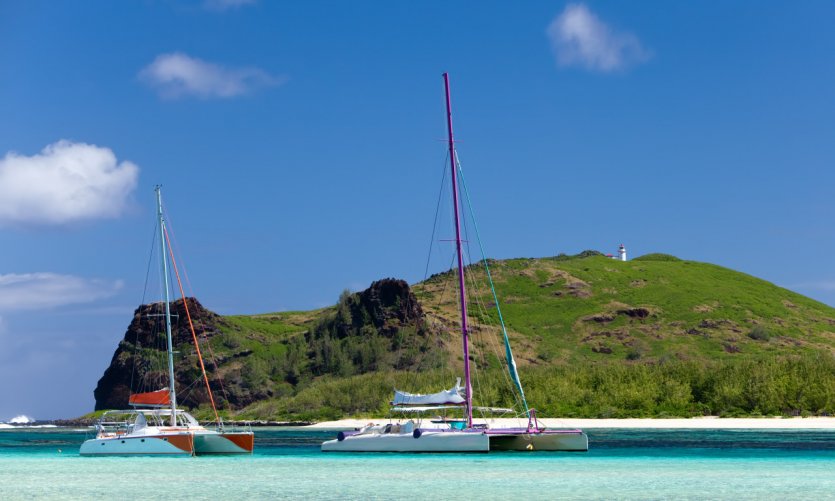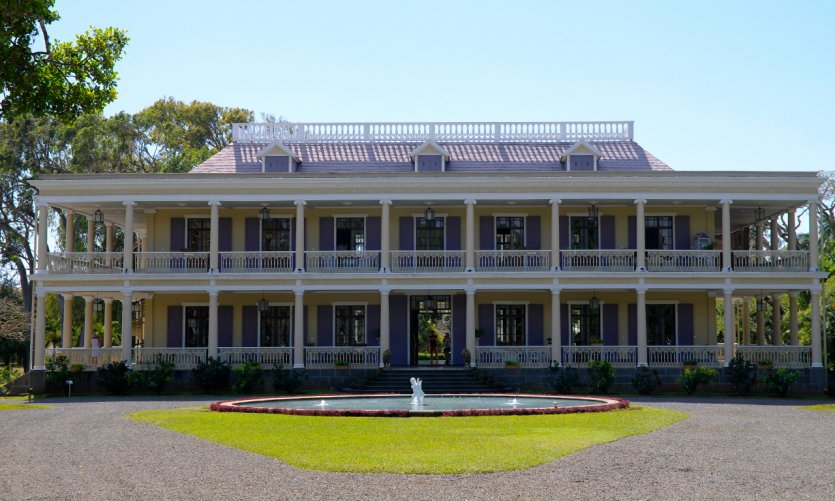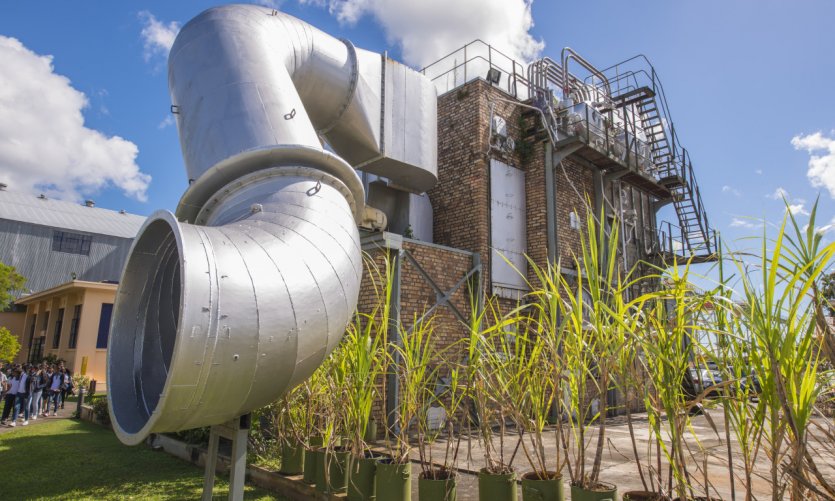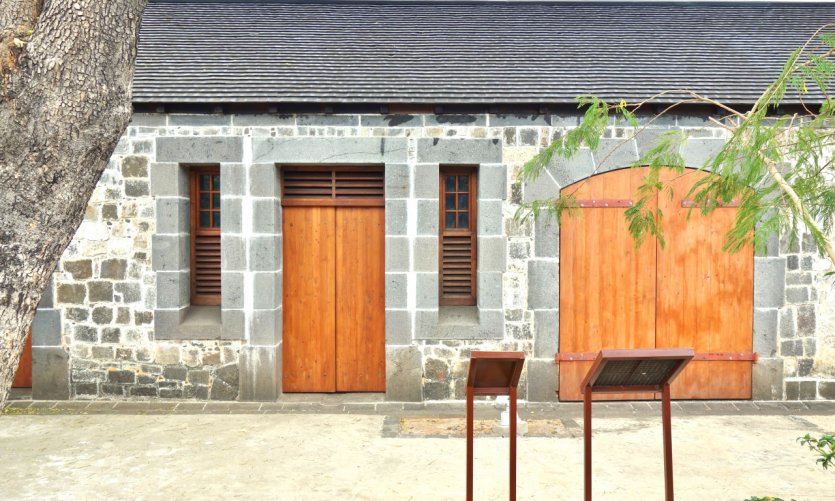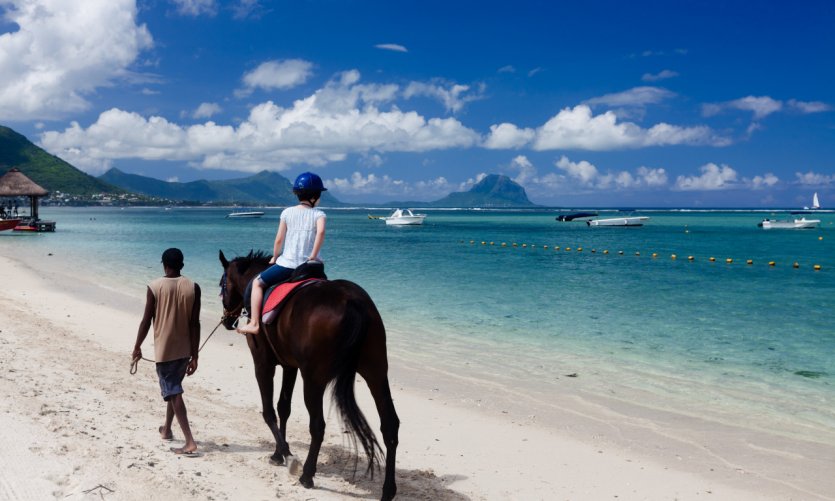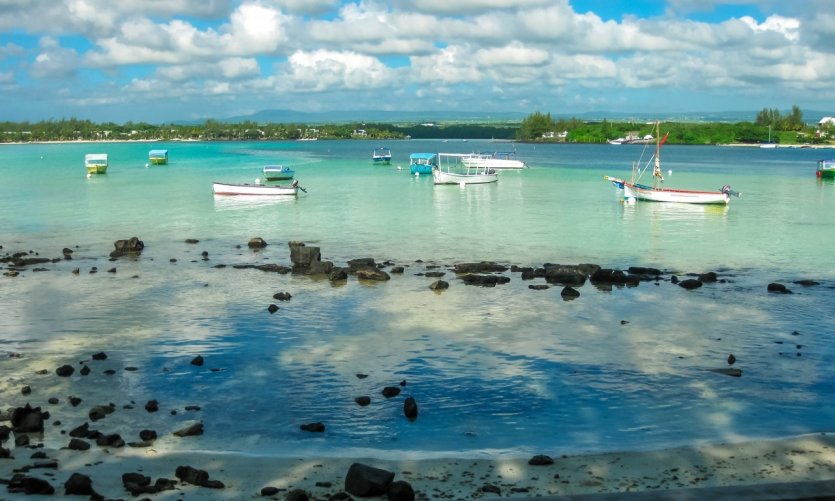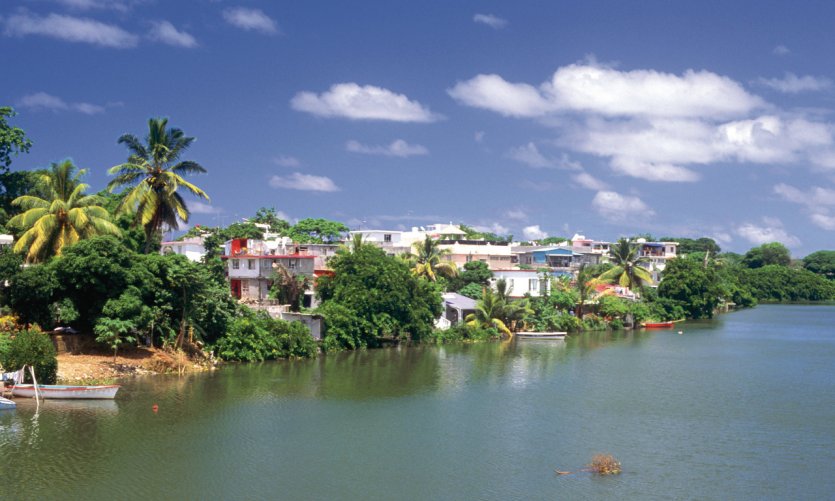 Loading in progress....

Please wait a moment
Itinerary of the stay
Port Louis
Moka
Pamplemousses
Trou Aux Biches
Grand Baie
Cap Malheureux
Goodlands
Flic En Flac
Tamarin
Rivière Noire
Mahébourg
Bois Chéri
Grand Bassin
Chamarel
Trou D'Eau Douce
Île Aux Cerfs
Belle Mare
Curepipe
Quatre Bornes
Blue Bay
Île Plate
Pointe D'Esny
Roches Noires
Grande Rivière Sud Est
Create my own guide
You will be redirected to mypetitfute.com, where you can modify the route in the itinerary of the guide.
: Organise your trip with a local agency !
request for a free quotation
Detail of the stay : Mauritius in 15 days - 15 days
Day 1: Departure from Paris
Day 2: First swim in the sun
East. Arrival at Aéroport de Plaisance in the South east, a picturesque road between Mahébourg and Grande Rivière Sud-Est (1h) to Otentic Eco Tent Experience (high-quality tent camp); by the way, buy dumplings at the cheap restaurant of Les Alizés when entering Trou d'Eau Douce. Swimming and relaxation afternoon; Kayak session at the end of the day to see the waterfalls of Grande Rivière Sud-Est. Overnight on site.
Day 3: Sport or cruise in catamaran
East. Kayak activities, trek or mountain bike with Otentic or cruise in sailboat, canoe, motorboat or catamaran to île aux Cerfs and relaxation day, water sports, free diving and barbecue on the beach. Overnight in the tents of Otentic.
Day 4: In the inland Mauritius
East. First discovery of the inland Mauritius, with a day of excursion at Domaine de l'Etoile: Quad or buggy biking, mountain biking, horseback riding, hiking, in Segway or zip-line tour. Lush vegetation, panoramas on land and coasts, discovery of the local flora and fauna… Lunch in a lodge opening onto nature. Overnight in the charming boutique hotel of Maison d'Eté.
Day 5: A very photogenic day
North. Route between Belle Mare and the North (1 hour 30 with photo breaks in Black Rocks. Possible short detour by Goodlands to visit the boat-model factory of Historic Marine and walk in the market. Break in Cap Malheureux to visit the famous Creole church with red roof and admire the view of the northern islands. Relaxation afternoon on the beach of Mount Choisy or Trou aux Biches. Flight over the lagoon possible in parasailing or in microlight. Overnight in Goodlands, in the magnificent colonial residence of Saint-Anthoine.
Day 6: Cruise between the islets
North. Cruise day in catamaran at îlot Gabriel and Île Plate, sunbathing on the white-sand spits and free diving in the fishy lagoon. Barbecue-lunch on board the catamaran. Overnight: as before.
Day 7: Discovering the depths by submarine, diving
North. Water recreation at choice: excursion by semi-submersible or submarine, diving, walking under the water… Or: Flying over the North in an ULM-plane (one of the most beautiful activities in Mauritius or a parachute jump in tandem for great thrills with Skydive Mauritius or session of adrenaline, fun and speed aboard buggies Polaris of Fun Drive & Racing. Shopping in Grand Bay at the end of the day.
Day 8: At Château de Labourdonnais
North. Visit of L'Aventure du Sucre and lunch at the restaurant of the museum (Le Fangourin) or half-day at Château de Labourdonnais: old residence, old orchards, distillery and restaurant. In the afternoon: visit of the Botanical Garden of Pamplemousses.
Day 9: A day in Port Louis
Port Louis. Day of discovering the capital: Chinese quarter, Place d'Armes, market, Saint-Louis Cathedral, Jummah Mosque, old colonial houses of Saint-Georges or Saint-Louis streets… Good restaurants on site. A break in the garden of the Compagnie des Indes, shopping at Le Caudan I and II. At the end of the day, tea under Eureka's deadrise, former colonial residence of the Le Clézio family, located a few kilometres southeast of Port Louis. Take 1 to 3 hours of sightseeing depending on whether you plan a bathing break in the river or not.
Day 10: Visit of Casela Park
West. Road to Flic en Flac (1h 30). Visit of Casela Park: aviaries, zoo, educational firm, sensational slides, 4D cinema… Possibility of quad, buggy, segway excursions or varied adventure courses with zip line. Other activity of the park to be reserved in advance: walking with lions.
Day 11: Go to the lagoon
West. Discovering the Southwest and the magnificent Lagoon of Le Morne: Big-game fishing or a cruising day in catamaran or speed boat between Tamarin (for dolphins), île aux Bénitiers and Le Morne, swimming in the white bottoms.
Day 12: Heading to the south, the wild coast
South. Discovery tour of the wild south by the coastline (fishing villages, basalt cliffs, tumultuous sea…) then the inland (tea factory of Bois Chéri, sacred site of Grand Bassin, Black River Gorges, colourful lands of Chamarel, rhumerie, gallery of Curious Corner illusions, etc.). Lunch in Saint-Aubin (Planter house), Facing the Sea (table d'hôte typical of the village of Le Morne), Bois Chéri (panoramic chalet in the middle of tea plantations), Rhumerie de Chamarel (game and organic products, one of the best restaurants in the island), Varangue sur Morne (lodge that gets lost in tropical vegetation with a birds-eye view of the coast) or at Chamarel. (superb panoramic view). Overnight at Lakaz Chamarel or at Vieille Cheminée in the inland.
Day 13: Diving and relaxation at Blue Bay
Southeast. Road to Blue Bay (2 hours). Free diving or boat excursion in glass-bottom boat in the marine park, bathing and relaxation. In late afternoon, walk to Mahébourg: picturesque neighbourhoods, market, seafront, typical restaurants…
Day 14: Discovering île aux Aigrettes
Southeast. According to your wishes and areas of interest, excursion in île aux Aigrettes (protected reserve restoring the fauna and flora of the original Mauritius), on île des Deux Cocos (Blue Bay islet built for seaside pleasures - Creole lunch under Berber tents), in the South-east islets (strings of wild lands in a breathtaking lagoon to discover by boat). Swimming and relaxation at Pointe d'Esny or Blue Bay, before taking the night plane.
Day 15: End of the travel
Book your trip !
accommodation
Book a hotel

Your Airbnb accommodation

Holydays rental
On the spot
Book a table

Find an activity
Back to the ideas for your stay
Ideas for holidays and week-end breaks Mauritius