The Tour of Mauritius in 9 days
Summary of the stay
9 days
All seasons
Couple
Family
Friends
Culture / Heritage
Faune and flora
Discovery
Adventure / Sports & Leisure
Free time
Relaxation / Well-being
Medium
This tour is aimed at those who do not come exclusively for the beach but are interested in Mauritius' cultural and natural heritages. It will suit people who enjoy moving, visiting and travelling independently by renting a car. It combines several activities and/or excursions a day that can give an overview of the diversity of the island (at a slower pace, squizzer some activities). It deliberately avoids areas that are too tourist, allowing a more authentic approach to the country. It offers, as far as possible, accommodation in small charming structures, which are many on the island. Consider booking nights and activities before you leave - online booking generally possible.
Map, Itinerary of the stay and pictures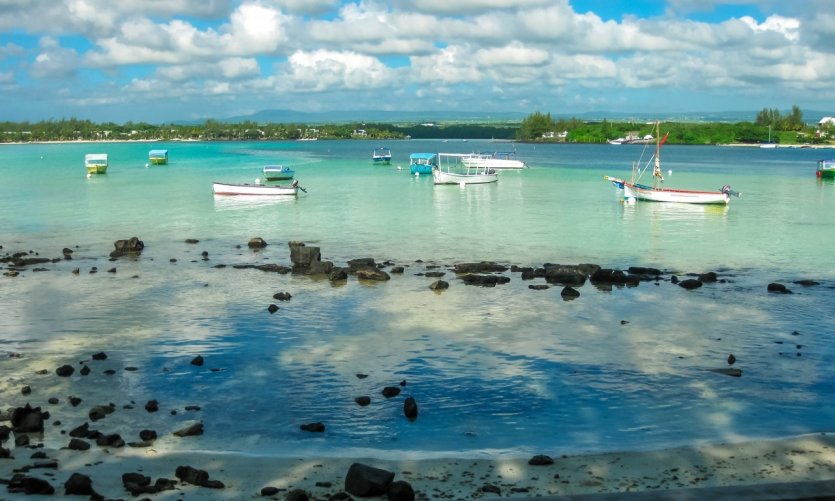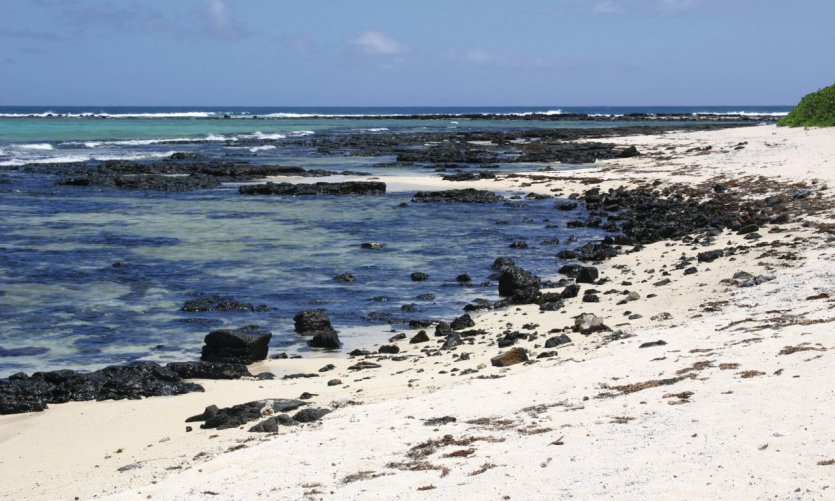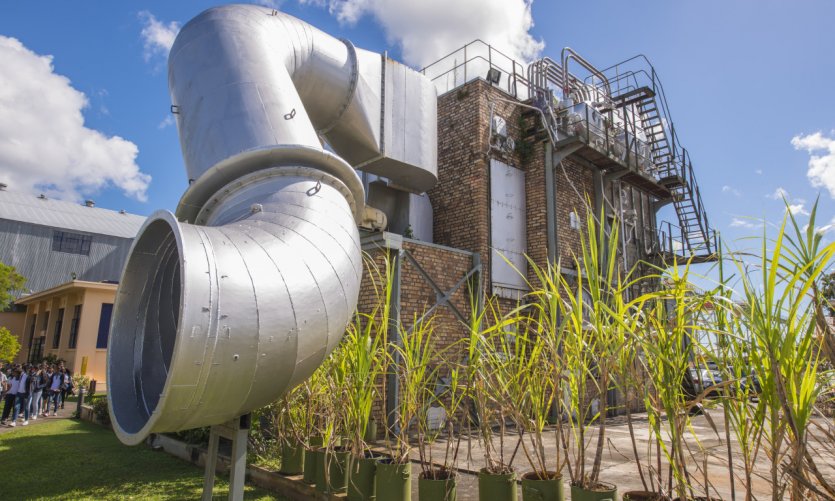 Loading in progress....

Please wait a moment
Itinerary of the stay
Port Louis
Pamplemousses
Grand Baie
Goodlands
Tamarin
Rivière Noire
Mahébourg
Bois Chéri
Grand Bassin
Pétrin
Chamarel
Bel Ombre
Saint Félix
Souillac
Blue Bay
Pointe D'Esny
Vieux Grand Port
Create my own guide
You will be redirected to mypetitfute.com, where you can modify the route in the itinerary of the guide.
: Organise your trip with a local agency !
request for a free quotation
Detail of the stay : The Tour of Mauritius in 9 days - 9 days
Day 1: Arrival and first excursion île aux Aigrettes
Southeast. Arriving in Mauritius in the morning after a night flight. Ecotourism excursion of 1 hour 30 in île aux Aigrettes, a protected piece of land that updates the original vegetation of Mauritius. Free diving and/or glass-bottom boat in Blue Bay (1 hour). Relaxation on the beach. Walk in Mahébourg late in the afternoon. Dinner and overnight in the colonial residence of Beau Vallon (4 chalets, 1 charming lodge, swimming pool, restaurant, a few kilometres from the sea) or at Nativ Lodge (in Mahébourg on the edge of the river, 8 minimalist bungalows including 4 with individual swimming pool) or on the seafront in a boarding house of Blue Bay or Pointe d'Esny.
Day 2: Cruise in traditional canoe
From Blue Bay, cruising day to the islets of the South-East in traditional canoe or motorboat. Picnic on an island, free diving, swimming, fishing. Dinner and overnight: as before.
Day 3: The Mauritian endemic flora
East. From Blue Bay, go along the east coast to the valley of Ferney. Excursion-discovery of the Mauritian endemic flora (walk of 1h30) and lunch at Falaise Rouge, facing the historic bay of Vieux Grand Port. Then road to Maison d'été of Poste Lafayette: a lovely boutique hotel on a wild site (coves, rocks, rollers, etc.). Great walk on the beach and overnight on site.
Day 4: Sea kayaking in Amber Island
Northeast. At dawn, go along the coast quietly over twenty kilometres. Then excursion in sea kayak to Amber Island with Yemaya Adventures, canoeing in the mangrove, picnic, swimming. Dinner and overnight in Goodlands, in the magnificent colonial residence Saint Anthony (4 old-fashioned bedrooms, sitting rooms, park, etc.).
Day 5: L'Aventure du Sucre (the adventure of sugar) to rum…
North. In the morning, visit of L'Aventure du Sucre, the largest and the most beautiful museum in Mauritius, located in a former sugar factory, about 25 minutes from the North Coast inside the land: tasting of special sugars and New Grove rums, and lunch on site; or excursion at Château de Labourdonnais, an estate located 20 minutes from Grand Baie: house of planter, old orchards, distillery, wine tasting of the estate's products (juice, fruit pastes, rums…) and lunch on site. In the afternoon, discovering Port Louis: old neighbourhoods, market, cultural route, etc. Overnight: as before.
Day 6: Discovering the island's mountains
Southwest. In the early morning, heading to southwest (about 1 hour 30). Climbing one of the mountains of this island's part (like the piton of Petite Rivière Noire, La Tourelle de Tamarin, Le Morne, etc.). During lunchtime, you can bathe and relax on Tamarin's beach (few tourists). Around 16 pm, heading to Chamarel and overnight in charming houses in nature, at La Vieille Cheminée or Lakaz Chamarel...
Day 7: Exploring the south of the island
South. Discovery-tour of the deep South. Departure from the interior of the land and visit of Chamarel (waterfall, seven coloured earths, rhumerie), Pétrin (endemic forest, Black River Gorges), Grand Bassin (temples and places of worship), Bois Chéri (plantations and tea factory). Returning by the southern coastal road, its fishing villages, its wild coastline and its isolated beaches: Souilla, (basalt cliffs, La Roche Qui Pleure, historical remains), Bel Ombre, Baie du Cap… On the road, multiple possibilities of taking lunch in character places: Restaurant of Rhumerie de Chamarel (the best), lodge of La Varangue on Morne, traditional colonial house of Saint Aubin, friendly table d'hôte facing the sea… Overnight at Chamarel.
Day 8: Electric bike or canoe with a local fisherman
Southwest. Electric-bicycle excursion along the south coast (Electro-Bike Discovery) or canoeing between Le Morne and 'île aux Bénitiers with a local fisherman. At the end of the day, you can relax on the beautiful beach of Le Morne. Overnight at River House or Les Lataniers in Tamarin (guest houses).
Day 9: Buggy, zip line or relaxation
South. Hiking or a quad/buggy excursion in the Frédérica Reserve (at Bel Ombre), or a zip-line tour at Domaine de Chazal (in Saint Felix). Lunch at the colonial house of Saint Aubin or in nature at Domaine de Chazal. You can relax and swim on the side of Bel Ombre, and why not at C Beach Club to benefit from deckchairs, towels, water activities, changing rooms. Return plane at the end of the day.
Book your trip !
accommodation
Book a hotel

Your Airbnb accommodation

Holydays rental
On the spot
Book a table

Find an activity
Back to the ideas for your stay
Ideas for holidays and week-end breaks Mauritius