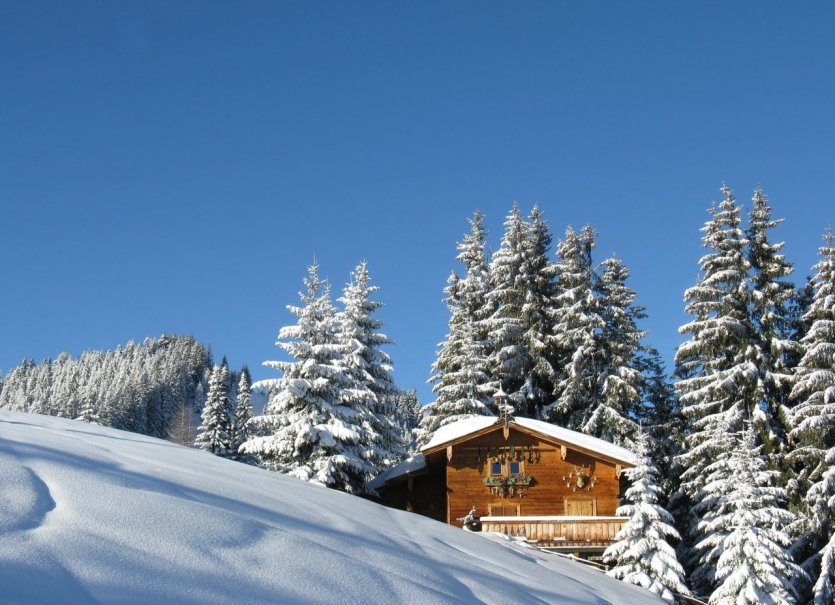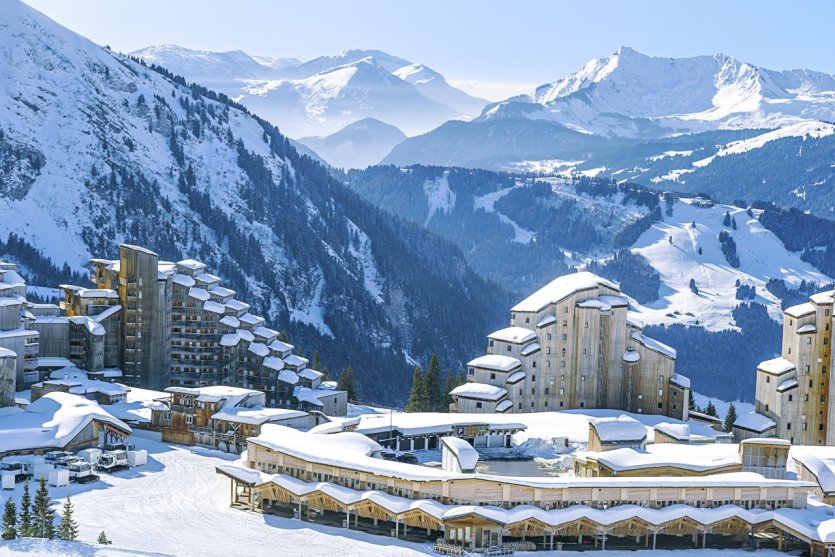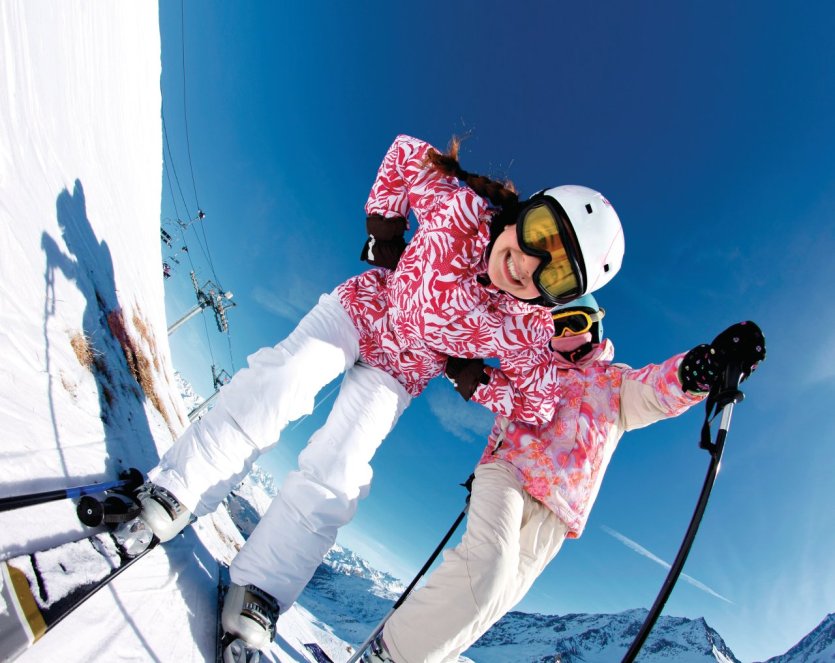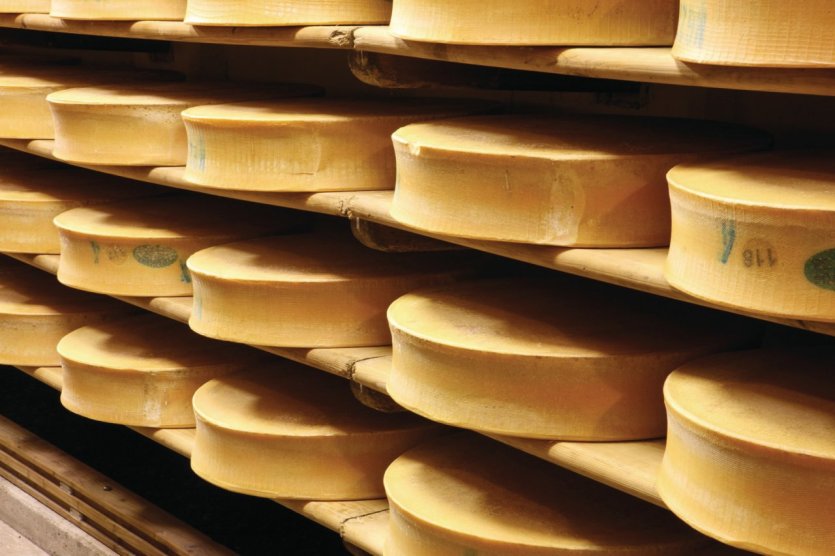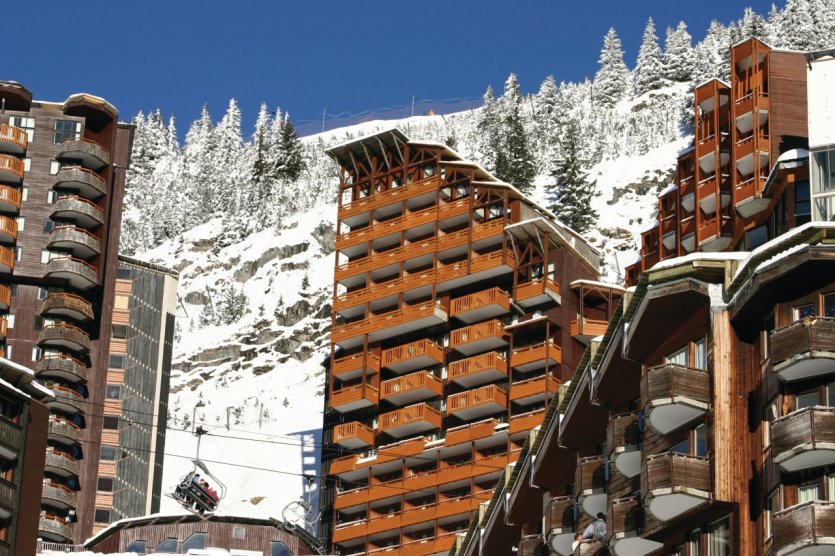 In the heart of the Savoyard country lies the Aulps valley, a small snowy paradise for those who want to escape from the big, sterile Alpine resorts. Near Lake Geneva, between Chamonix and Geneva, holidaymakers looking for a change of scenery and peace and quiet like to take their skis from Saint-Jean-d'Aulps to Montriond via Drouzin-le-Mont. These small villages offer a multitude of options, whether you're crazy about skiing, fond of gastronomy or addicted to walking.
Three resorts, three atmospheres
Alpine skiers and sportsmen of all kinds will go to wax skis and snowboards in Montriond. After climbing to an altitude of 2,460 m, they will find nearly 700 m of vertical drop and 49 slopes to enjoy. One of them is the Abricotine which, with its 8 km, is the longest slope in the Portes du Soleil area. Yes, the resort is linked to the mythical Portes du Soleil domain! Every day, it is therefore possible to go and work on your sculling on the snowy slopes of famous French resorts like Avoriaz or Morzine
For those who come to these white peaks to recharge their batteries, and for whom skiing is more synonymous with walks and camera breaks than rodeo backflip on a big air, head for Saint-Jean-d'Aulps, which gave its name to this valley of the Chablais. The 32 slopes of this small family resort stretch over nearly a kilometer and offer the most pleasant skiing conditions
Up here, there is a breathtaking panorama of the Mont Blanc, while down there is a beginner's area. In short, there is something for everyone! Especially since the children have the right to their Piou Piou club. In the snow garden, your charming little blonde heads will discover the sensations of sliding, build igloos and give it their all during memorable luge races... As for the parents, they will enjoy the Roc d'Enfer marked circuit. Between Saint-Jean and Bellevaux-la-Chèvrerie, skiers of all levels can enjoy 20 km of walks between the fir trees, in the heart of a wild and preserved nature
Not far away, the small resort of Drouzin-le-Mont, hidden in the splendid and preserved setting of the Col du Corbier, offers prices defying all competition. Skiing, visits to the authentic Savoyard village of Biot, traditional chalets, the whole family will be delighted... Especially since all the residences are spread out on the snow front.
After skiing, many activities
After a good day of skiing, many activities are waiting for the vacationers. In Saint-Jean-d'Aulps, you will discover the remains of the abbey and its gardens. This remarkable Cistercian site, a major one in the Haute-Savoie region, was home to seven hundred years of monastic life. And now offers a 3D tour in augmented reality!
In Montriond, a charming stroll around the lake awaits you. Overhung by a cliff of a few hundred meters and bordered by large forests of fir and spruce, the lake offers magical sunsets. The most courageous will be able to dive under the ice the next day! In a wetsuit that will keep them dry, and along an Ariadne's thread, they will enter a well of light where slaloming between the bubbles will prove to be an extraordinary experience
More original, you can also try speed riding to accelerate thanks to a sail, like kitesurfing. For those who love speed and strong sensations!
For those who would like to leave their alpine skis in their locker, the eternal cross-country skiing allows you to walk on the 33 ha of the lake of Montriond, the third of Haute-Savoie by its size after the lake of Geneva and the one of Annecy. You will then walk your spatulas between clearings, forests and ice cascades for a moment of effort in an atmosphere worthy of the Great North. For the walkers, many snowshoe walks are also organized
For animal lovers, there is ski joëring! Towed by a horse, skis on, the mountain becomes your new playground. At a walk, a trot or a gallop, this ancestral practice will not leave anyone indifferent. Not even the children who will be allowed to do like mom and dad, with a pony, before concluding this beautiful afternoon with a snack in the shelter of an igloo. Finally, you will have to try the Yooner, this sled on skates was inspired by an ancestral machine, the paret, used by schoolchildren at the beginning of the century in the Thônes valley
A gastronomic destination
But sliding digs and the Aulps valley has other treasures. Culinary treasures this time! The whole family will be delighted to try the local specialties. On the road to the Portes du Soleil, on the long and magnificent 8 km trail called Abricotine, you will find the hamlet of Lindarets and its typical chalets, a true sanctuary of mountain gastronomy. It is affectionately called "the village of the goats", in reference to its abundant goat population that roams freely, and you will enjoy the many quality restaurants. The problem? It will be difficult to put your skis back on after having enjoyed one of these gourmet addresses that have been passed down from generation to generation. Just like the recipes... And they are numerous, starting with the berthoud, this delicious potato and Abondance cheese gratin. Tartiflette, bugnes or pormonaise, this Savoyard smoked sausage, will also be featured before enjoying a platter of emblematic cheeses like reblochon or beaufort. For dessert, the rissoles will finish by putting everyone in agreement. And if lunch is not lacking in flavor, at dinner time, it's the same thing again!
In Montriond, with a view of the lake, you can enjoy the famous potato fritters accompanied by cheese and local charcuterie. Saint-Jean is not to be outdone, as there is no shortage of places to taste regional specialities when it comes to putting your feet under the table
And for the adventurous, why not take refuge in the middle of nature in a wooden hut... perched on a tree? This cozy and romantic nest, very well insulated, is the promise of tender moments with your half for an unforgettable night. For those who are afraid of heights, you will spend the evening in the resort and have a last drink. Why not taste the grolle, this typical Savoyard digestive. Named after the wooden hoof of the local shepherds, this carved container with several spouts is filled with brandy. All you have to do is to drink it by rotating it until it is empty... Cheers! And then, it's sure to be a saving night
Smart info
When can I go? The ski area of Saint-Jean-d'Aulps is open until April 10th 2022. If the high season runs from the end of December to the beginning of March, going outside the school vacations (winter vacations from February 12 to March 16, 2022 this year) allows you to spend a stay at a lower cost and make the most of the facilities.
How to get there. By car, on the A40 : from Bourg-en-Bresse, follow Nantua and exit Annemasse. Take the direction of Thonon-les-Bains then Morzine. By the A41 : from Annecy, follow Chamonix then Bonneville and exit Scionzier. Follow Taninges then Morzine and Thonon-les-Bains. By train, train station of Cluses or Thonon-les-Bains, then connection by bus or cab.
Useful. To prepare your trip as well as possible.
OFFICE DE TOURISME DE LA VALLÉE D'AULPS - More information on the website
How to get there :
Find your flight at the best price - Compare
Rent your car at the best price - Compare
Useful :
Book your accommodation at the best conditions - Compare
Find a cultural or sporting activity - Find
Get a tailor-made trip with a local agency - Request a free quote