Between the Red River and Lake Ho Tay, Hanoi invites you to experience the sweetness of life. In the heart of the old town, on the banks of the romantic Hoan Kiem Lake, you can take the pulse of the old town and enjoy the special atmosphere of the Vietnamese capital. On the programme: a walk through the narrow streets of typical architecture combining South Asian, Chinese and French influences, folklore with intense two-wheel traffic, a parade of locals jogging and qi gong on the banks. Here is a shop of antique furniture and giant Buddha heads, further on a shop of lacquered boxes and jewellery, and a succession of small restaurants and street stands where you can enjoy the delicious Vietnamese cuisine. In the evening, it is a puppet show on the water or cockfighting in a secret courtyard. Among the many small temples, look for Bach Ma's in honour of a legendary horse. Stroll between the stalls of the fruit, vegetable, fish or spice markets that occupy several streets. It is necessary to reach the Ba Dinh district to see the museum and the mausoleum of Uncle Ho (Ho Chin Minh). Then, discover by boat the mythical Baie d'Along where women sell beautiful embroidered tablecloths (impossible to refuse!). It will take you a little longer to reach the bay of Along maritime, another jewel, to furrow aboard a junk. And it is on a junk restaurant at anchor in the bay that you will dine. As a bonus, check out the incredible wooden cathedral of Phat Diem.
When to go to Hanoi?
During the high season (July, August and September), prices tend to increase, however some establishments offer summer promotions
During the Têt, it is sometimes difficult to find an interesting flight to Vietnam, the destination being stormed by the Vietnamese. It is important to anticipate. Hanoi and Along Bay can be visited all year round. However, between August and November, the typhoon season can disrupt navigation in Along Bay. Planning a stay during the Tet festival (New Year's Eve on the lunar calendar) is a good option offering the opportunity to attend many traditional events in Hanoi and the surrounding villages. The days before or after the Têt are off. Tourist services are disrupted. And it is the cool period when the drizzle dominates (from February to April). But what memories!
Weather at the moment
Weather all year round
Hanoi and Along Bay have a humid subtropical climate with two main seasons. From November to April, the weather is quite cool: average of 19° C in December-January (minimum of 6-7° C) but persistent spitting in February and March. From May to October, hot and humid climate: average of 30° C, heavy rains are frequent until September. Then the season becomes beautiful, with a kind of Indian summer that continues until November. Rare typhoons in summer.
Budget
The national currency is Vietnamese Dông (VND). Even if the law stipulates that all expenses must be made in dungs, many tourist sites advertise prices in US dollars and it is possible to pay with this currency. The euro is sometimes accepted. To avoid unpleasant surprises, ask for prices when they are not indicated. The Vietnamese price/tourist price system remains in force even if it is becoming less and less justified. We can negotiate.
Procedures
A visa is required to stay in Hanoi. The expiry date of the French passport must not be less than 6 months after the end of the validity of the visa or stay in Vietnam.
Vietnam does not recognize foreign or international driving licenses. Therefore, a foreigner who wants to drive in Vietnam must complete a validation formality for his driving licence. Be careful, the driving is on the right.
Health
The country has very competent doctors, but medical infrastructure is still lacking, at least in rural areas. Hanoi is provided with private medical centres of international standard. Their rates are high and it is essential to be insured in advance. You can also use traditional medicine. No vaccine is required, but vaccines against hepatitis A and B, and typhoid fever are recommended. In rural areas, several health risks must be taken into account: malaria, avian influenza, dengue fever and Japanese encephalitis.
How to go to Hanoi? Our advice & tips
Organised trips

Going alone

Moving around
This destination is very popular and widely offered by travel agencies. A stay in Hanoi - usually a week - usually includes the discovery of the land-based Along Bay, sometimes also the discovery of the maritime Along Bay. Choosing the formula of a tour package for this destination will make your life easier, but will not be more financially advantageous than a solo trip
Discover our selection of travel agencies for this destination
No problem to go to Hanoi alone. Air-only flights are numerous from major European cities. On the spot, you can easily find a small hotel in the old quarter and every day something to eat at low prices, in the street or in the restaurant. Hanoi is a safe city. It is easy to spot. Buses and boats connect the surrounding tourist sites. Rent a car for a specific trip and soften your driver to get out of the "official" routes.
If you want to do like the locals, you will travel on two wheels. By scooter or bicycle (rental through your hotel). In a rickshaw and a motorcycle taxi it's even more fun! From one neighbourhood to another, use minibuses. And buses to get to Along Bay by land or sea. For a precise trip, rent a car (always with driver).
Prepare for your trip Hanoi
Transportation
Car Rental
Taxi
Tailor-made trip
Accommodation & stays
Find a hotel
Holiday rental
Services / On site
Book a table
Activities & visits
Pictures Hanoi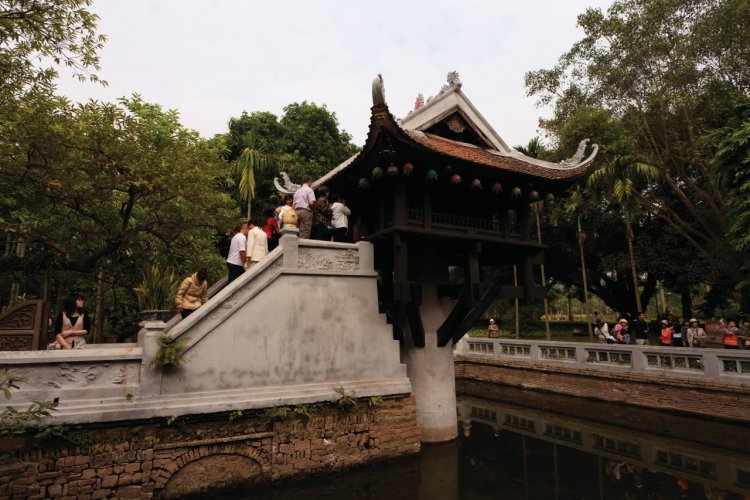 Philippe GUERSAN - Author's Image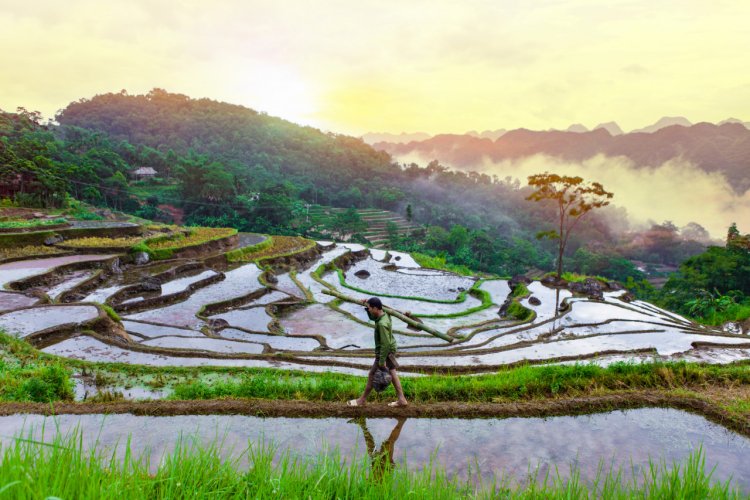 Big Pearl - Shutterstock.com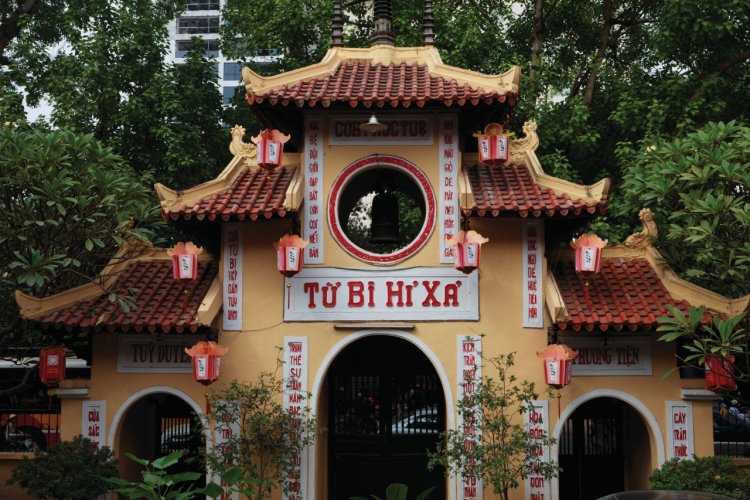 Philippe GUERSAN - Author's Image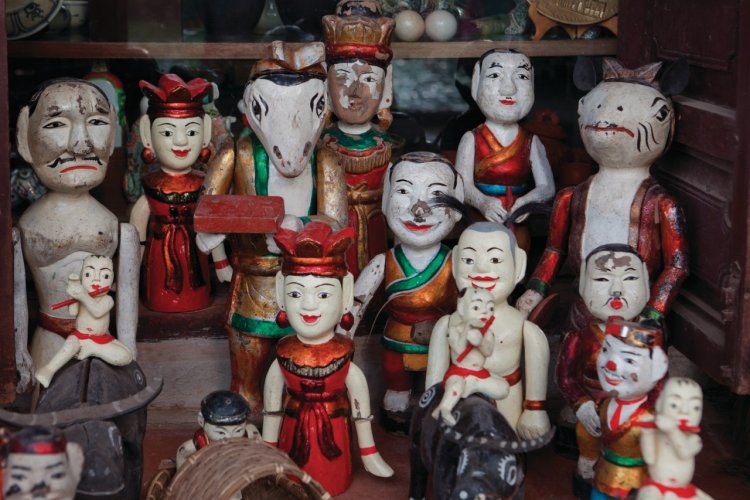 Philippe GUERSAN - Author's Image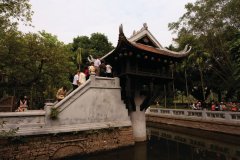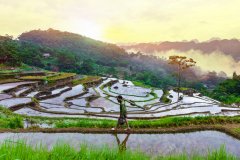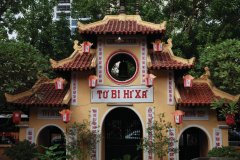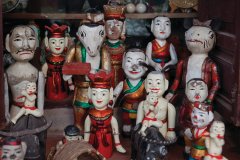 Discover Hanoi
Practical information