Tasmania, an Australian state located 200 km south-east of Melbourne, is a small island that is tiny compared to the large island, which itself has its own small islands. Its capital, Hobart, was built at the foot of Mount Wellington as a penal colony in 1803. It is the oldest city in Australia, now a modern city with skyscrapers, the financial and administrative heart of Tasmania. This 50% wooded island is endowed with exceptional biodiversity. His wallabies, small kangaroos, are well known. Tasmania is even home to an endemic species: the Tasmanian devil, a carnivorous marsupial that looks like a small bear weighing about ten kilos with a fierce cry. Tourism represents an important part of the Tasmanian economy, which is also rich in minerals. The welcome is warm. You can practice many activities related to nature: fishing, hiking, cruises, discovering natural parks, cruises around the island to discover the variety of landscapes of Tasmania (Wine glass bay, Cradle Mountain, Bay of fire, etc.). Tasmania is also a territory that cultivates the art of living with a vineyard and breweries producing the famous Boag and Cascade. King Island on the northwest coast seduces food lovers with its cheese and dairy shops. Finally, Bridport, in the north, is home to a public golf course that was built in 2004 and is now one of the top 100 golf courses in the world not to be missed. And if it rains often in Tasmania, the welcome is always very warm.
Suggested addresses Tasmania
When to go to Tasmania?
Tasmania can be visited all year round. But winter can be snowy and road connections difficult. Summer will be the most pleasant time for temperatures. The tourist seasons are not uniform in Tasmania. For foreign tourists, the high period is December-January, as for southern Australia. The tourist offer is less important than on the big island, but remains correct all year round. A few highlights punctuate the year, the most famous of which is the Sydney-Hobart sailing yacht race at the end of the year. The Targa Tasmania Rally takes place at the end of April or early May over 5 days throughout the island, bringing together a large number of motor sport enthusiasts. You must anticipate your stay beforehand for this period. At the same time, the Carrick Agricultural Fair was held west of Launceston. Other highlights include the Royal Launceston Show and the Royal Hobart Show, which take place in October, and two music festivals, the Falls Festival in Marion Bay and the Southern Roots in Hobart around Easter.
Weather at the moment
Weather all year round
Tasmania has an oceanic climate with all four seasons. During the summer (December/February), the temperature rises to 21°C (24°C inland). On the Central Plateau, Liawenee is one of the coldest regions. Autumn (March/May) is variable. Winter (June/July) is wet and cold with heavy snowfall and maximums from 12°C on the coast to 3°C on the central plateau. Spring makes the transition with a breeze from the sea in the afternoon.
Budget
The currency in Tasmania is the Australian dollar (AU$ or AUD). The cost of living is, as a whole, higher than in Europe. Even if car rentals remain attractive and there are many forms of cheap accommodation. To save on transport, you can buy a bus pass and monitor air travel offers.
Procedures
To enter Australia and therefore Tasmania, you will need a valid passport for at least 6 months after your departure date and either an e-Visitor visa (free for 3 months) or ETA (Electronic Travel Authority) or a specific visa. Australia offers one-year working holiday visas for young people up to 35 years of age.
Health
For a classic stay, Australia does not present any major health risks. However, make sure that your compulsory vaccinations in France are up to date before you leave. Depending on the duration and modalities of the stay, vaccination against hepatitis B and Japanese encephalitis may be recommended.
Note: your worst enemies will be the sun and sandflies. Solar radiation in Australia is particularly strong because it is near the equator and the hole in the ozone layer. It is imperative to use a sunscreen with a high index to avoid sunburn. Sandflies (or biting midges) are tiny insects whose bites are very irritating and are found near beaches and estuaries in tropical or subtropical areas (QLD, NT, WA). A repellent will be enough to get rid of it.
How to go to Tasmania? Our advice & tips
Organised trips

Going alone

Moving around
Australia is a popular destination. A visit to Tasmania is a plus in an organised trip. Many tour operators offer tailor-made or turnkey tours. As the continent is huge, one region is generally preferred per trip, a combined tour combining Melbourne, Sydney and Tasmania is a good option.
Discover our selection of travel agencies for this destination
It is very easy to travel alone in Australia and Tasmania. Several hundred thousand young people visit Australia alone every year thanks to the Working Holiday visa that gives access to Tasmania. There is a great deal of public transport and modern infrastructure. However, if you are going on an adventure in remote areas or hiking in national parks, always make sure you give your itinerary to someone else.
Tasmania is served by Hobart International Airport and Bass Strait ferries. On the spot, the ideal is to rent a car that will allow you an efficient discovery and at your own pace, the road network is correct. Be careful, you'll be driving on the left. Alternative: the Metro Tasmania bus lines and the narrow-gauge train that connects the five major population centres and mining and forestry centres on the west and northwest coast.
Prepare for your trip Tasmania
Accommodations
Find a hotel

Holiday rental
Services / On site
Book a table

Activities & visits
Pictures Tasmania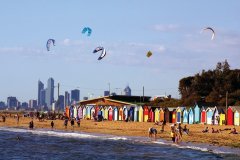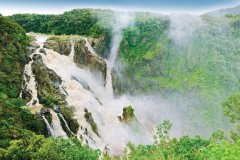 Discover Tasmania
Practical information