Want to go green in the Paris Region? At weekends or during holidays in the region, many parks welcome the public to stroll along the paths, observe the trees, flowers and birds, go jogging or enjoy a picnic in the open air on sunny days. No need to travel hundreds of miles when you are in Paris to escape the urban bustle, the most beautiful parks await locals and visitors alike for a moment of relaxation with family or friends. Here are 10 superb parks to stroll in Ile-de-France, places that fascinate as much for the flora that can be found there as for the monuments that some of them shelter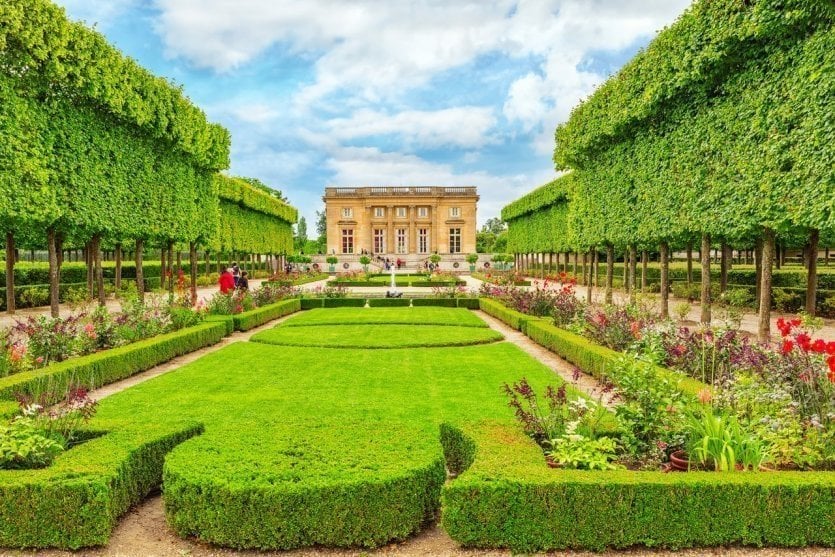 1- The park of the domain of Versailles, Yvelines
If the Palace of Versailles attracts crowds in large numbers for the beauty of its architecture - it is indeed one of the most impressive castles in France - it is not the only element to arouse the curiosity of visitors. The formal gardens and the park of the estate offer a sublime escape into a world of greenery and water. After a stroll through the gardens, designed by André Le Nôtre, the park leads walkers along straight paths, wooded areas, groves, ponds and fountains. You should also not fail to contemplate the elegant statues and then pass by the King's Kitchen Garden, which was classified as a historical monument in 1926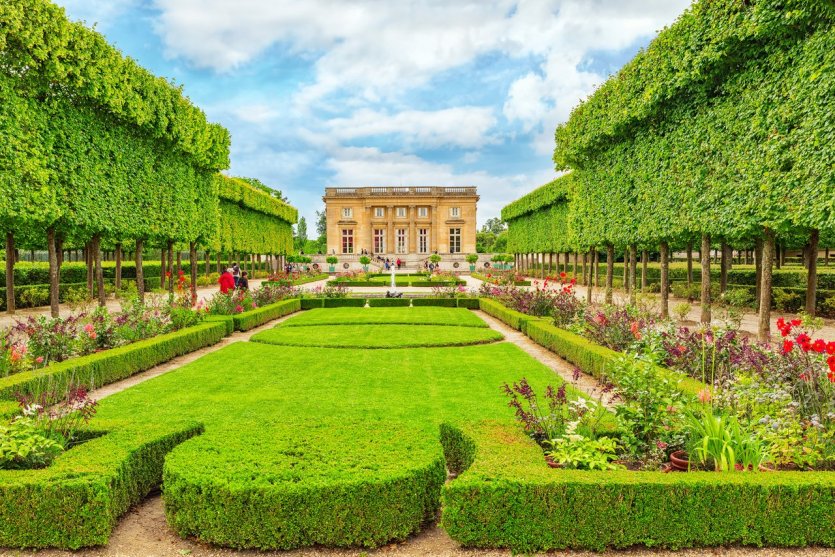 2- The park of the Villarceaux estate, Val-d'Oise
The Villarceaux estate is located in the heart of the Regional Natural Park of the French Venin. Open to the public from April to October, you have to wait for the good weather to have the pleasure of evolving in its superb 70-hectare park labelled Jardin Remarquable. There are various atmospheres: medieval garden with medicinal plants near the Saint-Nicolas tower or Renaissance garden near the old castle. Water is also present with several basins, canals and a large pond. The whole forms a place of great beauty, sublimated of course by a 16th century manor house and an 18th century castle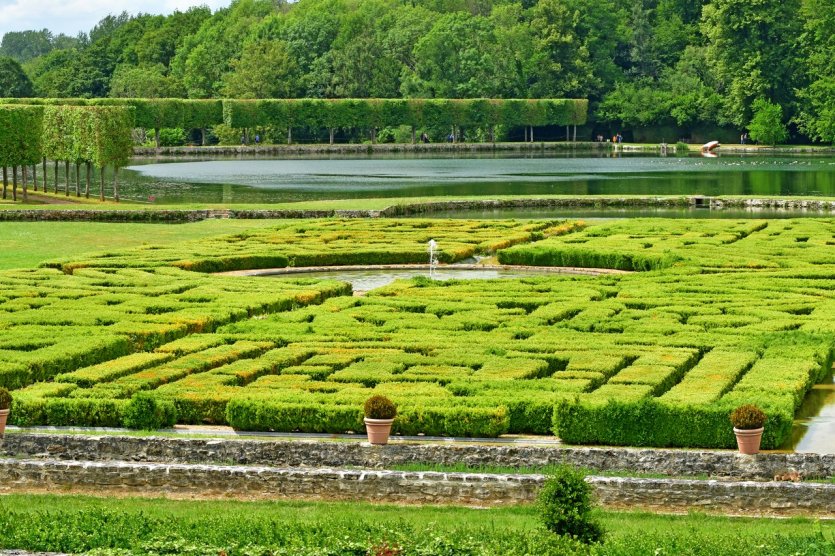 3- The park of the château de Courances, Essonne
It is about 50 km from Paris to reach another park among the most beautiful in the whole Ile-de-France. The Courances park is a Renaissance water garden that has been constantly modified by its various owners throughout its history. The park is home to a classic 17th century French garden, a 19th century French style, a vegetable garden and now even a Japanese garden. Water is also omnipresent in the park. Stagnant or gushing, it makes the place most pleasant for a stroll in spring, summer and autumn, the park being open from early April to early November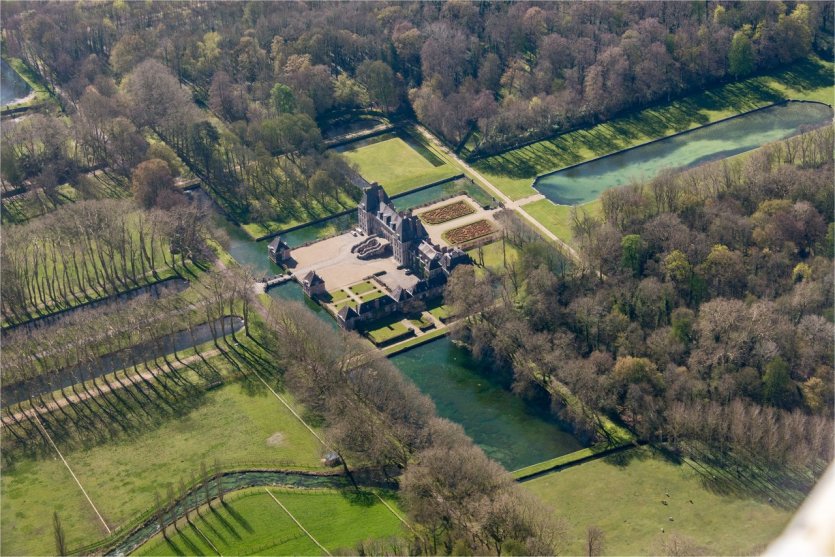 4- The park of the Domaine de Saint-Cloud, Hauts-de-Seine
The Saint-Cloud park, located at the gates of Paris, is one of the most beautiful green spaces in Europe. And if the castle disappeared in the 19th century, the park that served as a showcase has retained all its splendour. You can enjoy the perspectives drawn by the great Le Nôtre with flowerbeds and terraces, and simply stroll through 460 hectares of spaces where sculptures, water games and soothing fountains take place here and there. The English garden and Marie-Antoinette's flower garden are also a must see, before reaching the belvedere and enjoying a breathtaking view of Paris.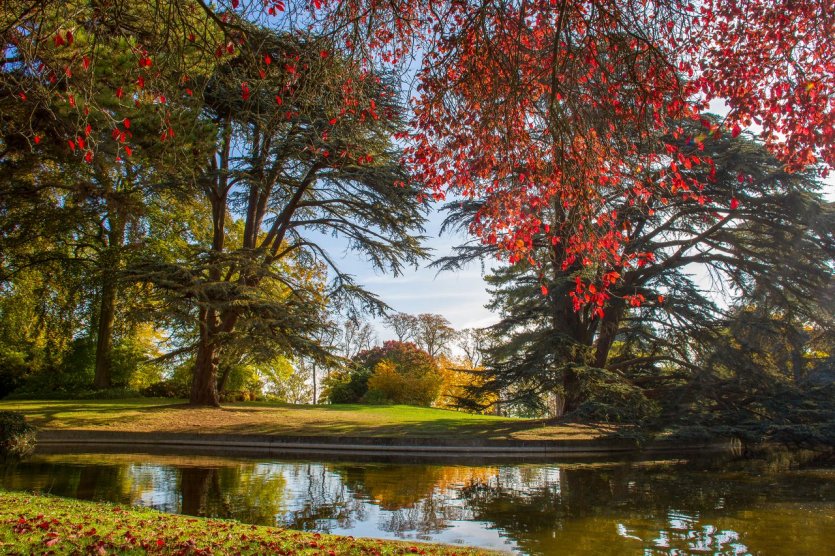 5- Parc des Buttes-Chaumont, Paris
This park in the 19th arrondissement, ideal for getting green in the heart of Paris, is a garden that differs greatly from the "à la française" style. It is a park with an Anglo-Chinese character, steeper, and in which runners appreciate physical exercise, thanks to its sloping terrain. Walkers are also delighted to see the vegetation, with the presence of a sophora, an oriental plane tree and two ginkgos bilobas, not forgetting the rocky island in the middle of the lake where there is a small temple of the Sybil which adds to the romanticism of the place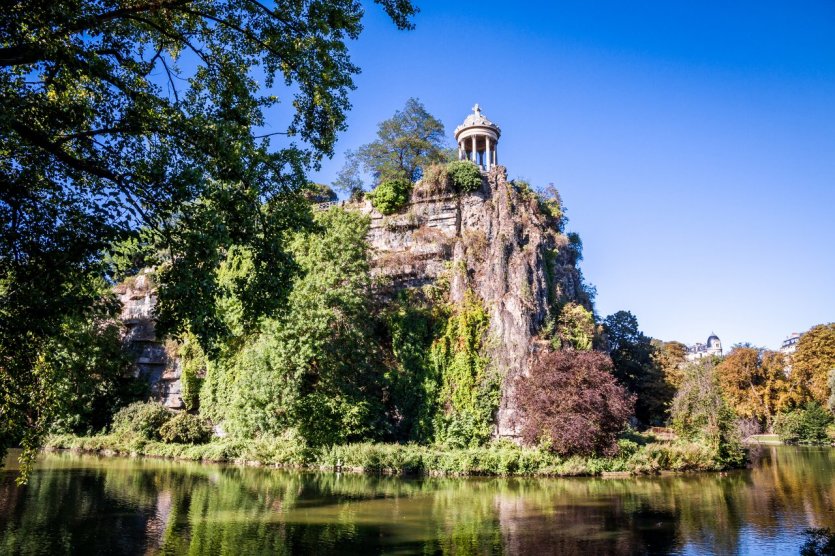 6- Parc de la Villette, Paris
Located in the 19th arrondissement of Paris, the Parc de la Villette is the largest urban park in the capital. It attracts families, sports enthusiasts and the curious, more and more of whom are spending time there. Its themed gardens, the red "follies" of Bernard Tschumi, as well as the wide lawns along the canal are a delight for Parisians and visitors wishing to spend a few moments in the green during a visit to the metropolis. In its various structures, the Parc de la Villette also emphasizes culture in all its forms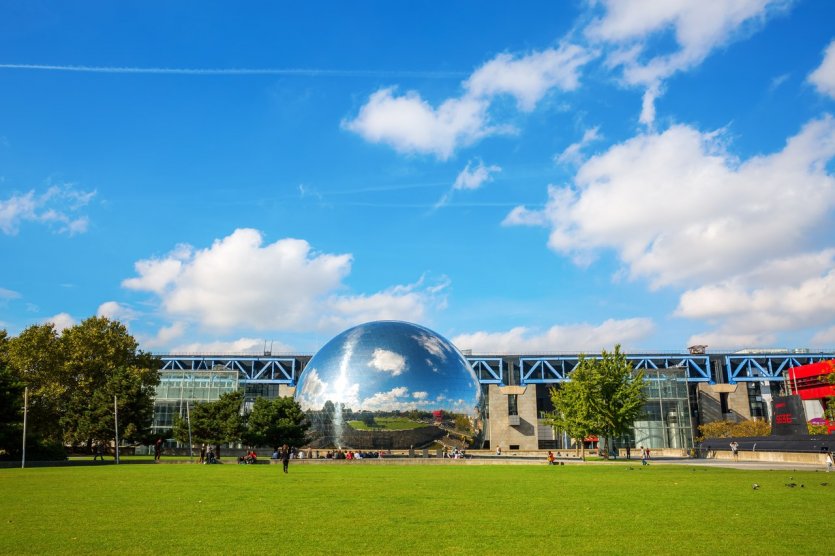 7- Marly-le-Roi National Estate Park, Yvelines
In 1679, Louis XIV decided to build a more intimate estate to be able to isolate himself for a few moments from the fervour of Versailles. Located on the edge of the forest of Marly, the national estate of Marly-le-Roi saw the castle and the pavilions being destroyed in 1806. Nevertheless, there remains today a superb Ile-de-France park with huge green lawns, pruned boxwood, stairs, trees and ponds. It is amusing to spot the remains and elements that bear witness to the past presence of monuments. And a visit cannot be complete without seeing the magnificent statues of Amphitrite and Neptune.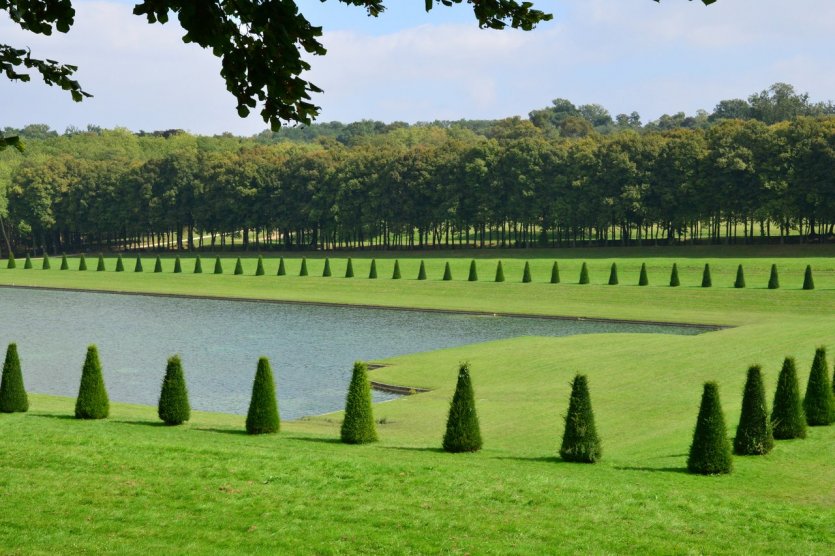 8- The park of the abbey of Maubuisson, Val-d'Oise
The domain of Maubuisson is worth the detour as it houses the buildings and remains of the former Cistercian royal abbey Notre-Dame-La-Royale. The latter was founded in 1236 by Queen Blanche of Castile. It is also a pleasant place to stroll in the heart of a 10-hectare wooded park. There are meadows, a playground and rare species. Not forgetting the canal, the stream and the water mirrors that embellish the route and bear witness to hydraulic works that extended from the Middle Ages to the 18th century. Finally, there are archaeological remains and contemporary art exhibitions are held there every year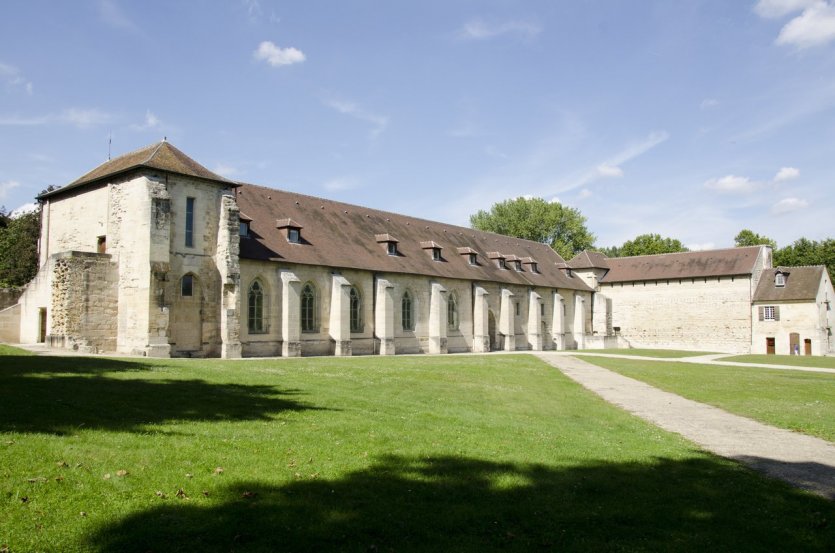 9- The park of the castle of Breteuil, Yvelines
Situated in the heart of the Chevreuse valley, the park surrounds a superb castle that one cannot fail to scrutinize in detail. There are formal gardens with yew, pruned boxwood and a mirror of water. All this takes place within a very pretty English garden where it is good to stroll while being intoxicated by the scents. In spring, rhododendron beds blossom, while in autumn, wild cyclamen take pride of place. Also worth seeing are the Italian-style terraces built in the 18th century and the perennials that adorn today's Jardin des Princes. A boxwood maze and a playground delight children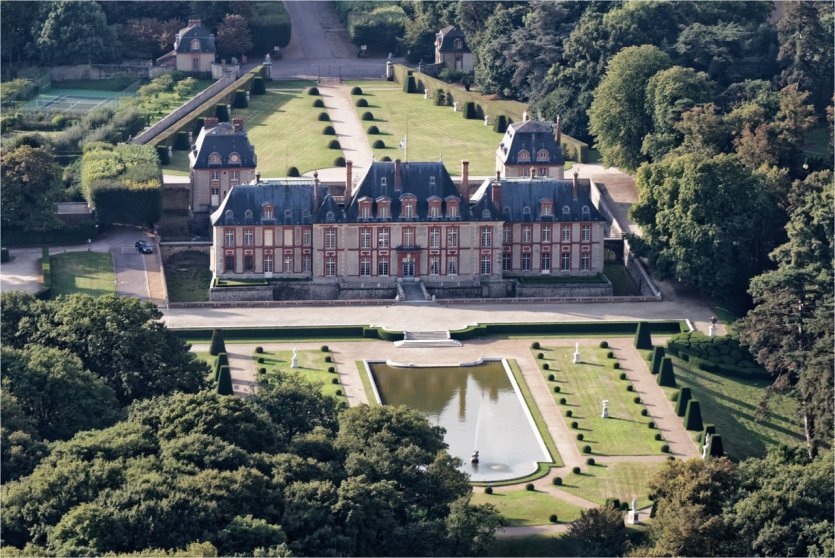 10- The park of the Courson estate, Essonne
The park of the domain of de Courson is the fruit of the work of several landscapers. This superb English-style park is one of the most romantic in France and was stamped Remarkable Garden in 2004. It delights walkers with its alleys that reveal beautiful viewpoints, especially on the castle. It offers a variety of multicoloured paintings all year round, thanks to the presence of flowers that bloom according to the seasons. After wandering for a few moments along the lake, you should also think about going to the most remarkable trees in the area: the pyramidal candelabra-shaped oak, the weeping blue cedar and the Li Kiang spruce