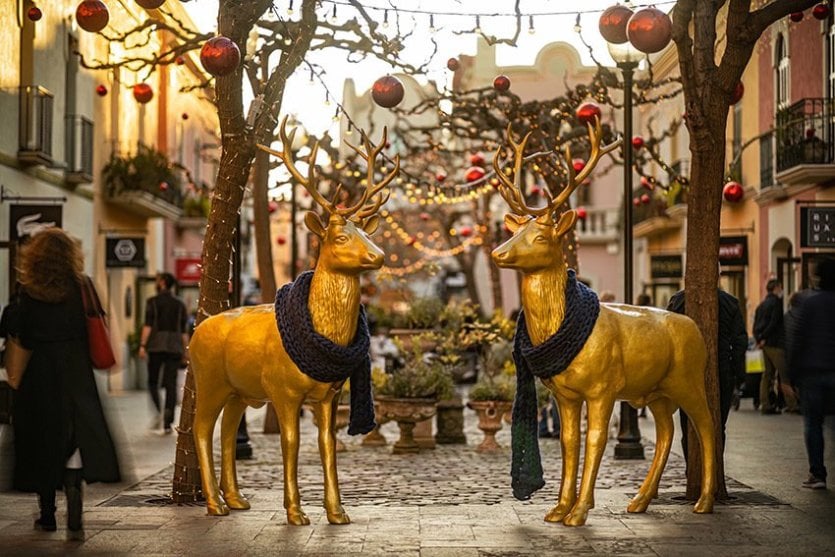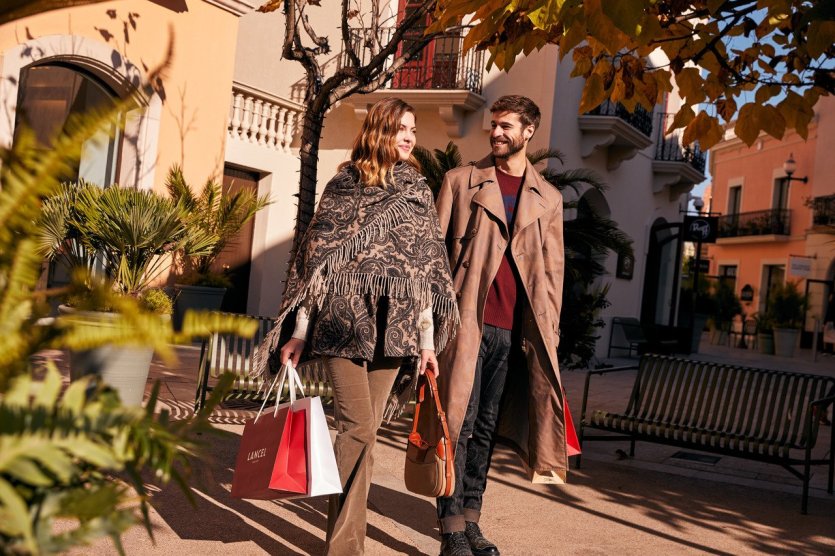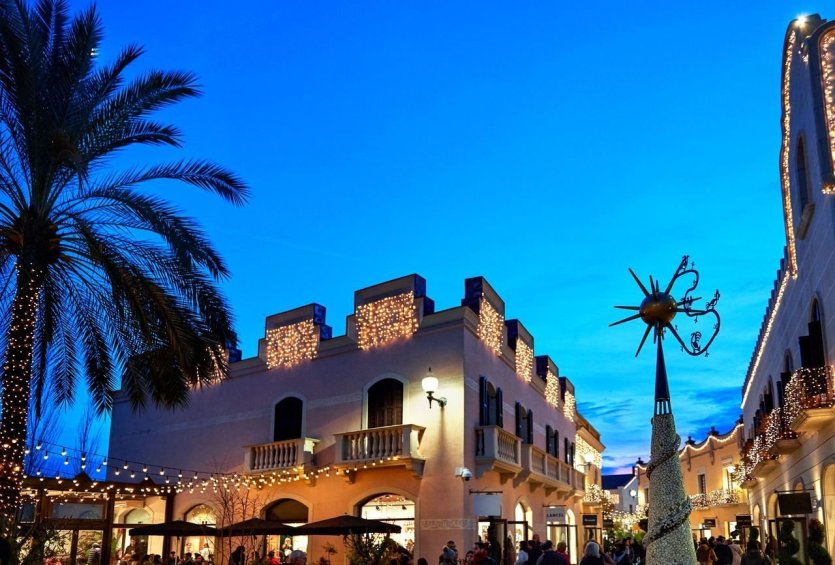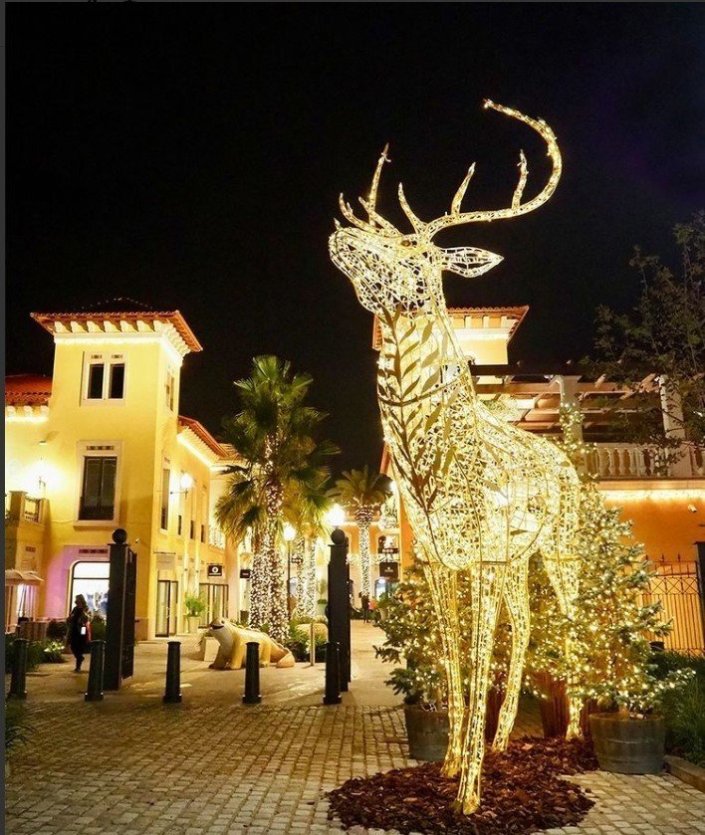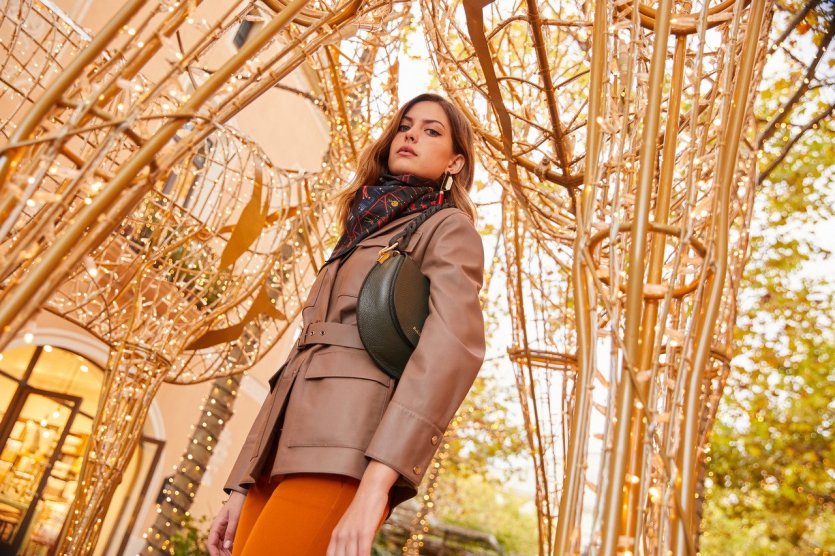 La Roca Village is the ultimate shopping destination in Catalonia. Located just 40 minutes from Barcelona city centre, visitors will find a pleasant open-air space and over 140 shops! It's the perfect place to complete or refresh your wardrobe, with the presence of prestigious international brands that offer low prices all year round! In fact, it's Black Friday, so if you want to take advantage of up to 70% off the original price in a wide selection of shops, now is the time to head to La Roca Village and stock up on gifts, all in an atmosphere that exudes festive cheer.
La Roca Village: low prices in a Christmas atmosphere
La Roca Village offers a wide range of products at great prices all year round, but a trip in autumn/winter has a special flavour, as it is the perfect opportunity to enjoy the festive atmosphere. After a year in which the celebrations were put on hold, Catalonia's open-air shopping destination is happy to welcome visitors with its glittering Christmas lights that give it a fairytale feel. With garlands in the aisles and decorated shop windows, parents and children alike enjoy a warm and comforting atmosphere as they indulge in their shopping spree.
From 22 to 29 November, on the occasion of Black Friday, several shops in La Roca village are offering up to 70% off, another good reason to head to Catalonia. It's the perfect time to stock up on gifts for loved ones, without forgetting, of course, to treat yourself to warm clothes for the winter. Adidas, ba&sh, Clarins, Calvin Klein Jeans, Lacoste, Longchamp, Rituals, Superdry, Swarovski, (...). The list of brands is long to find the most surprising gifts at the best prices. La Roca Village is certainly a paradise of ready-to-wear clothing for adults and children, but as the above-mentioned brands indicate, you can also find shoes, jewellery, accessories and cosmetics in large numbers to satisfy all desires and vary the pleasures. For Christmas, many gifts are selected to ensure that you will be pleased. Beautiful pieces of ready-to-wear and jewellery for everyone, leather goods, cosmetics, snow clothes, utensils and tableware for the home, gourmet boxes, decorative objects, candles, etc.
Since it's Christmas, La Roca Village is also a showcase for gastronomy and haute cuisine. The shopping session is an opportunity to discover quality products that can be used to enhance festive meals or given as gifts to loved ones with a sweet tooth. Among the products to taste and share are nougat, smoked meats, cava, top-quality preserves, foie gras, the unavoidable and delicious Iberian sausages, chocolate, sweet treats and Italian panettone. All these products are available in the Taste of Christmas pop-up shop until January 30.
Top-notch services for an optimal shopping experience
La Roca Village offers a wide range of services to make the most of Black Friday! With Virtual Shopping, the shopping destination offers top-notch online experiences to satisfy every need. For example, it is possible to contact the professionals in a shop via WhatsApp, email or video call for a virtual shopping session. The only requirement is that you book your time slot. And for those who prefer, don't hesitate to book your products online and come and pick them up directly on site.
And let's not forget the personal shoppers who are passionate about their work and who await visitors for a tailor-made shopping experience. After a personal interview to determine their tastes and preferences for your Christmas shopping, a professional then waits for them on site to tour the shops and present the products that are sure to suit them. It's a great way to save time and avoid missing out on products that are just right for you. With La Roca Village Membership, the Catalan shopping destination offers its members exclusive offers, shopping events and insider tips
Finally, you can also treat your loved ones to a gift card to be used at the top luxury designers, while enjoying prices that are up to 60% lower.
The pleasure of combining shopping and gastronomy
It's always nice to have time to do your Christmas shopping and to be able to eat in the store, as well as take a break during the day to recharge your batteries. La Roca Village is open every day of the week from 10am to 9pm and offers a special day on Friday 26th November, with an even wider range of hours from 9am to 11pm! So don't hesitate to arrive as soon as the doors open and start with a good breakfast at Starbucks. For lunch or dinner, La Roca Village invites visitors to a variety of culinary experiences. For example, you can stop off at Corso Iluzione for an Italian meal with a New York feel, but you can also dive into Catalan gastronomy and culture by booking a table at Atmósferas Mordisco or Andreu. Here you can enjoy cold cuts, omelettes and other rice-based dishes with a Mediterranean flavour or a twist. A shopping trip to La Roca Village is an opportunity to enjoy the internationally renowned Catalan gastronomy. And you can't miss the gourmet breaks during the day, like the one that takes place over a generous ice cream from Farggi 1957.
Other details that make La Roca Village a unique shopping experience
To make the shopping experience even more enjoyable, La Roca Village focuses on those details that make all the difference. These include free wifi and the possibility of recharging your smartphone on the spot, the provision of baby changing facilities and aisles suitable for pushchairs and wheelchairs. Another important point, and because it is always more pleasant to start your shopping day to take advantage of Black Friday by parking easily, La Roca Village has free parking spaces, including a new underground car park bathed in natural light and equipped with terminals to recharge electric vehicles.
More information on the La Roca Village website as well as on the Facebook and Instagram pages